Shell company incorporator Ian Taylor, who shot to prominence in 2009 over the activities of SP Trading Ltd, has again been linked to a company involved in illicit weapons dealing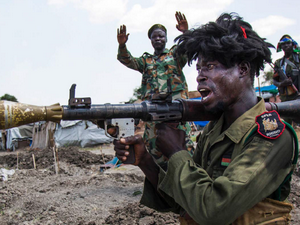 Infamous shell company incorporator and ex-pat New Zealander Ian Taylor is in the news again.
Taylor has cropped up in a report from Amnesty International about a UK-registered company that was apparently the supplier in a 2014 deal to provide at least £34 million worth of arms to the South Sudanese government. Amnesty International says commercial documents name S-Profit Ltd as the supplier in an illicit deal to provide small arms, light weapons and ammunition.
It says these weapons form part of a previously undisclosed 2014 contract between a Ukrainian state arms company and a United Arab Emirates-based company to procure £125 million of weapons on behalf of South Sudan. These, Amnesty International says, include thousands of machine guns, mortars, RPGs (rocket propelled grenade launchers) and millions of rounds of ammunition.
"Amnesty has not been able to determine whether some or all of the weapons listed in these documents have yet been delivered South Sudan. However, a UK company may violate UK export control laws even by being involved in the negotiation of an arms deal to South Sudan."
"As well as the South Sudan deal, documents seen by Amnesty International  show a sequence of commercial offers and contract negotiations involving S-Profit Ltd - some unfinished - for the prospective supply of armoured vehicles, weapons and aircraft to Egypt, Senegal, Mali, Rwanda, Ukraine and Peru, as well as to private companies in Serbia, Ukraine, Poland and Australia. Amnesty International has been unable to identify UK trade control licences for any of these negotiations or deals."
Taylor was S-Profit's sole shareholder when it was registered in the UK in 2011. The director was the Ukrainian national Artem Zabora. Taylor told Amnesty International he had no knowledge of S-Profit, "other than I have at some point, been listed as a director of this company in the UK." He also said he had never registered any UK companies' but was "aware that some media have made an assumption that I was providing this service."
Taylor's links to infamous NZ company SP Trading Ltd
The Gold Coast-based Taylor is the son of Geoffrey Taylor, or Martin Taylor as he has also been known. Infamous company registration service providers and shell company peddlers, the Taylor family burst into the headlines after the 2009 activities of the NZ registered company SP Trading Ltd came to light.
"The aircraft was forced down while travelling over Thai airspace. When investigated in Bangkok it was found to contain 35 tonnes of North Korean weaponry including rocket-propelled grenades, missile and rocket launchers, missile tubes, surface to air missile launchers, spare parts and other heavy weapons to an estimated value of US$18 million. In the extensive publicity of the incident that followed there was considerable focus on the fact that the lessee of the plane was a New Zealand registered shell company [SP Trading]."
This extract is taken from a High Court judgment from Justice Raynor Asher. The judgment blocked an attempt by Lu Zhang, the sole director of SP Trading whose day job was flipping burgers at Burger King, to be discharged without conviction having pleaded guilty to making 74 false statements under the Companies Act. (She was convicted and discharged without further penalty). The weapons on the plane were bound for Iran in contravention of United Nations sanctions.
Interest.co.nz wrote in May this year of a batch of curious live NZ registered companies, including four registered financial service providers, that appear to have Ian Taylor and/or his associates' fingerprints all over them. The May article noted that; "Taylor and his associates appear to still be exposing weaknesses in New Zealand's company registration and Financial Service Providers Register (FSPR) regimes, with this country ranked the easiest country in the world to start a business in."
Exploitation of simple company registration rules in the UK & NZ
Amnesty International calls on the UK government to review its simple company registration process arguing it provides the perfect conditions to become a hotspot for the kind of irresponsible arms transfers that have devastated South Sudan. I've made a similar call to the New Zealand government, focused on company agents, here.
Meanwhile, Amnesty International notes its report reflects the responses of Ian Taylor, among others, saying failures of both regulation and accountability are clear in the incorporation of S-Profit.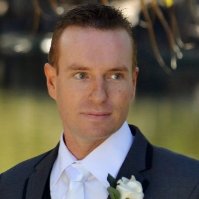 "The company's sole shareholder on the day that it was registered in July 2011 was Ian Taylor [pictured left], a New Zealand company formation agent who has been involved for over a decade in setting up 'shell companies' on behalf of others in numerous jurisdictions. The Auckland-based company formation business that Mr Taylor ran with his father, GT Group, had – before S-Profit was registered – been named by US prosecutors, reported to the UK's Serious Organised Crime Agency, and publicly named online by the Canadian governmental financial intelligence unit FINTRAC, as having set up companies used to launder money for North Korean arms deals and for the Mexican Sinaloa drug cartel. According to New Zealand press reporting, the New Zealand government shut down the Taylors' company formation business at the beginning of June 2011," Amnesty International says.
"This publicly-known history was no obstacle to [UK] Companies House accepting his registration as the sole shareholder of a new company in the case of S-Profit (or as the listed director for over 200 other UK companies). The registration documents for S-Profit on 12 July 2011 also included a residential address for Mr Taylor on the Gold Coast, south of Brisbane, Australia, all of whose current and former occupants since 2007 told an investigator working with Amnesty International that they have no knowledge of Mr Taylor or his activities (they state that they regularly receive mail for him, which they return unopened)."
"In June 2011, when S-Profit was registered, documents filed with Companies House for other companies gave a different residential address in Australia for Mr Taylor. Amnesty International put the above history to Mr Taylor, who responded saying that 'I have no knowledge of S-Profit, other than I have at some point, been listed as a director of this company in the UK.' Mr Taylor stated that he had 'never registered any UK Companies' but was 'aware that some media have made an assumption that I was providing this service.' (Mr Taylor's website states that he has had 'a hands-on involvement in multifaceted corporate structure development and setup in jurisdictions all over the world including […] UK'). Amnesty International put a series of follow up questions to Mr Taylor to clarify these responses, but at the time of writing had received no reply. S-Profit's connection to the UK is tenuous at best," Amnesty International says.
The day after its registration, the shareholding of S-Profit was transferred from Taylor to Zabora.
"Also then its sole director, Mr Zabora is resident in Ukraine and lists his service address for official communications as the company's registered office at 'Office 11, 43 Bedford Street, London.' In fact, there is no 'Office 11' at this address, but a rented mailbox numbered 11 at an unconnected mailbox rental company, used by over 100 companies as their registered address. Mr Zabora's UK telephone number, listed on company documents, is registered to a commercial 'virtual telephone switchboard' service, and calls to the number go unanswered. In August 2017 Amnesty International received a letter from Mr Zabora, on S-Profit headed paper, which had been posted from Ukraine."
A second director, resident in the Philippines, was added between November 2014 and January 2017 who has been the director of more than 100 UK companies suggesting he's a nominee director, Amnesty International points out.
Amnesty International also issued a press release, which is here.