Four NZ financial service providers, an infamous Taylor, a curious director & shareholder, China, the Gold Coast, and the world's easiest country to start a business in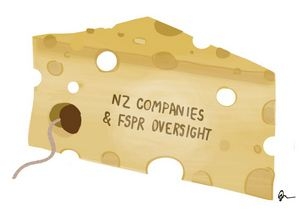 By Gareth Vaughan
His website boasts that he was directly credited with pushing the New Zealand Government into strengthening its weak and negligent company registration system by exposing multiple holes in naively drafted law.
This reference on Ian Taylor's Taylor Business Consulting website presumably refers to events from a few years ago. However, Taylor and his associates appear to still be exposing weaknesses in New Zealand's company registration and Financial Service Providers Register (FSPR) regimes, with this country ranked the easiest country in the world to start a business in.
The expatriate New Zealander, who is based on Queensland's Gold Coast, is the son of Geoffrey Taylor, or Martin Taylor as he now calls himself. Infamous company registration service providers and shell company peddlers, the Taylor family burst into the headlines after the 2009 activities of the NZ registered company SP Trading Ltd came to light.
"The aircraft was forced down while travelling over Thai airspace. When investigated in Bangkok it was found to contain 35 tonnes of North Korean weaponry including rocket-propelled grenades, missile and rocket launchers, missile tubes, surface to air missile launchers, spare parts and other heavy weapons to an estimated value of US$18 million. In the extensive publicity of the incident that followed there was considerable focus on the fact that the lessee of the plane was a New Zealand registered shell company [SP Trading]."
The above extract is taken from a High Court judgment from Justice Raynor Asher. The judgment blocked an attempt by Lu Zhang, the sole director of SP Trading whose day job was flipping burgers at Burger King, to be discharged without conviction having pleaded guilty to making 74 false statements under the Companies Act. (She was convicted and discharged without further penalty). The weapons on the plane were bound for Iran in contravention of United Nations sanctions.
SP Trading's creator was the GT Group, whose origins came from Geoffrey Taylor's initials, and which registered it to a virtual office in a Salvation Army building on Auckland's Queen Street. On SP Trading Ian Taylor told media GT Group's role was simply to incorporate the company and act as its registered agent at the behest of a client based in the United Kingdom. It was not responsible for and had no knowledge of what the company got up to.
(There's more on Geoffrey/Martin Taylor's recent activities from Mike Field here, there's more on the activities of GT Group from Naked Capitalism's Richard Smith here, there's more on SP Trading and the weapons here, and more on the Taylors here).
Fingerprints
Interest.co.nz has come across a batch of NZ registered companies, including four registered financial service providers, which have Ian Taylor and/or his associates' fingerprints all over them. Interest.co.nz sent a series of questions to Ian Taylor last week via email, through LinkedIn and left phone messages for him. However, he is yet to respond.
The companies in question all feature a Taya Burnett as director, who in Companies Office records provides a Gold Coast address. Under NZ law, NZ registered companies must have at least one NZ or Australian director. This requirement was introduced by the 2014 Companies and Limited Partnerships Amendment Act.
Burnett is the only NZ or Australian director in all 10 registered NZ companies in which she is a director. Some of Burnett's public Facebook posts feature Ian Taylor in a manner suggesting he is, or was, her partner or husband. Interest.co.nz's questions to Burnett have also not received responses.
It's not clear what qualifications or skills Burnett brings to the role of director of a financial service provider. A September 2015 announcement to the Australian Stock Exchange from Aquaint Capital Holdings details the appointment as directors of Ian Taylor and Taya Burnett. Of Burnett it says, "Ms Taya Burnett brings extensive experience in the various fields to the organisation." According to a 2013 Australian Financial Review article, Aquaint Capital Holdings was a Singapore-based property investment club. It was placed in administration in June 2016.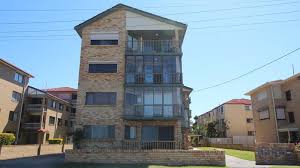 The address used for Burnett in Companies Office filings, 6/252 Marine Parade, Labrador, Queensland (pictured left), has also been used by companies associated with Gold Coast-based company agent Peter Burslem. Another Kiwi expat, he featured in
this interest.co.nz article about curious NZ financial service providers
last year, which outlines Burslem's links to the Taylors. Contacted by phone for comment on issues raised in this article, Burslem hung up.
Four financial service providers
Four NZ companies in which Burnett is a director are also registered as financial service providers on NZ's flawed and problematic FSPR. The FSPR is merely a phone directory style registry. Registration on it does not necessarily mean a company is licensed or regulated by NZ authorities. This arrangement is, however, confusing. Many companies registered on the FSPR, but with no tangible links to NZ, have used their NZ registration overseas to give a false impression that they are regulated in NZ and trade off this country's good name. 
As the Ministry of Business, Innovation & Employment (MBIE) has put it, "Registration on the FSPR allows these firms to misrepresent to overseas customers that they are licensed or actively regulated in New Zealand, and enables them to enjoy a lesser degree of scrutiny overseas than might otherwise be the case. The public often interprets 'registration' on the FSPR to mean that an entity is actively regulated in New Zealand."  The problems with and background of the FSPR, which the Government is looking to reform but I think should be scrapped, are detailed here. 
The four financial service providers in which Burnett is a director are Etana Custody Ltd, Profit Cinda Group Ltd (formerly known as Stratten Trust Management), Skyline Market Ltd (previously known as both HF FX Ltd and Dragon Forex Ltd), and Centillion General Holding Ltd (formerly Galaxy Market Group Pty Ltd and Top Investment Group Ltd). Burnett is also listed as sole shareholder of the NZ registered parent companies of Profit Cinda Group, Skyline Market and Centillion General Holding. Etana Custody's shareholders are listed as US residents Dion "Brandon" Russell with 97%, and Joel Gibson Kinney.
A virtual office
All four of these financial service providers use another NZ registered company, ECS Ltd, as their registered office and address for service in Companies Office records. ECS Ltd provides its address as level 10, 21 Queen Street, Auckland. That's the Regus Business Centre in Zurich House four floors above the Serious Fraud Office. Pictured below, Regus provides office space and virtual office services including a business address, mail handling, telephone answering and free business lounge access.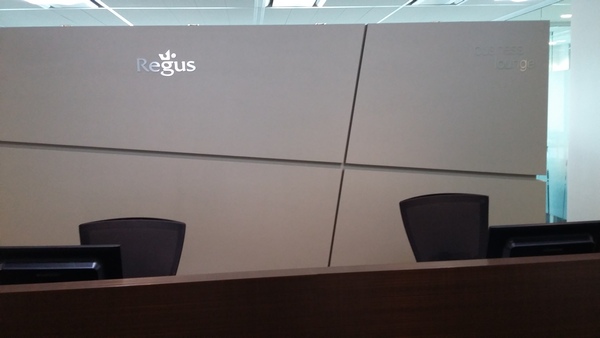 ECS Ltd's sole director and shareholder is Denis Petrov, who also provides a Gold Coast address. Petrov was also briefly a director of Centillion General Holding Ltd earlier this year. He's also a director of the NZ registered BDN International Ltd, whose parent is a Vanuatu company of the same name. Petrov's LinkedIn profile says he's based in Shanghai and offers "incorporation and secretary services in Asia Pacific and worldwide." Interest.co.nz is aware of Petrov links to UK companies incorporated by the Taylors, and Burslem associated Australian companies. Again, Petrov has not responded to interest.co.nz's questions.
So what do the four financial service providers actually do?
When interest.co.nz first looked at Etana Custody's website a video on it described the company as a "regulated custodian." Etana's website said; "Regulation & company information number Reg# FSP374926 registered since 20 June 2014." And in a phone conversation with interest.co.nz, the firm's CEO Brandon Russell initially described Etana as being licensed in NZ. However, when it was pointed out to him Etana isn't licensed or regulated in NZ but merely registered here, Russell agreed. The sentence on Etana's website now says; "Registration & company information number Reg# FSP374926 registered since 20 June 2014." The video referred to above is now unavailable.
Russell also said Etana is making a banking licence application in the US state of Delaware, a renowned tax haven, has a NZ client and is looking to "expand quite aggressively" in NZ. Subsequent questions interest.co.nz has put to Russell have not received a response.
The Chinese connection
A Google search for Profit Cinda Group brings up a Chinese language website. Translated to English the website says Profit Cinda Group provides foreign exchange transactions, plus gold, silver, crude oil and stocks index online trading services.
It also falsely claims; "PCG has been authorized by FSP in 2014 to enter the retail service market in China. In 2015, a compensation protection mechanism, FGF, has been set up under the supervision of FSP to provide a double guarantee for customers' transaction security."
And a Google translation of another website in Chinese says the below of Profit Cinda Group.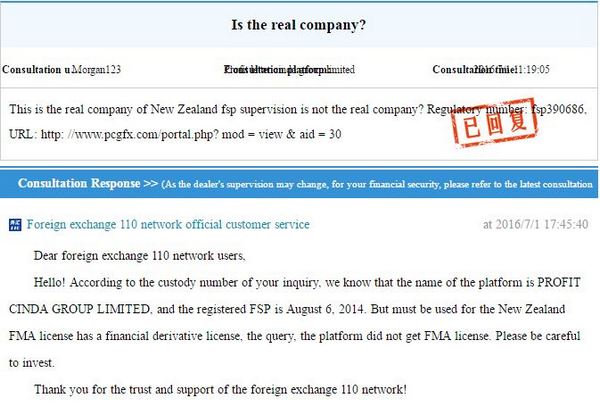 A Google search for Skyline Market Ltd returns no direct match. It does, however, bring up the similarly named Skyline Markets, which describes itself as "the world's number one binary options website," but has no obvious link to NZ. One of Skyline Market's previous names, HF FX Ltd, brings up a Chinese language website. Goggle translate shows this below.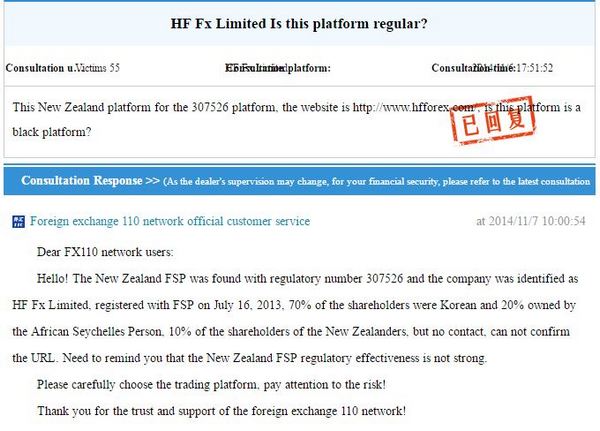 In terms of Centillion General Holding Ltd, a Hong Kong company of the same name was incorporated in February this year. That's the same month NZ's Centillion General Holdings changed its name from Top Investment Group Ltd, with Burnett becoming its sole director in March. The director of Hong Kong's Centillion is listed as Huo Weichao with the registered office at unit 4, 7F Bright Way Tower, 33 Mong Kok Road, Kowloon. This address appeared in the Panama Papers.
None of Etana Custody, Centillion General Holding, Skyline Market or Profit Cinda Group are reporting entities under NZ's Anti-Money Laundering (AML) and Countering Financing of Terrorism Act meaning they are free from AML oversight.
'Provided the relevant requirements are met there is no power to refuse to accept applications from particular agents to register a company or a financial service provider'

What the four registered financial service providers are doing is not entirely clear. And in three cases it's not clear who the beneficial owners are. However, by setting up virtual offices for their clients and finding them nominee directors and shareholders, company registration agents aren't breaking NZ laws. And nor does the MBIE run Companies Office refuse to deal with company agents who have a colourful history.
An MBIE spokeswoman says anyone can apply to register a company or a financial service provider, so long as the requirements of the relevant legislation are satisfied and the relevant fees paid. It costs $150 to register a NZ company.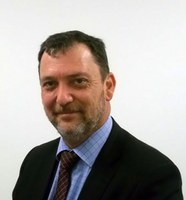 "The Registrar of Companies and Registrar of Financial Service Providers [
Ross van der Schyff
 pictured right who recently succeeded Mandy McDonald] may require information to be provided by registration agents, or any other applicant, in support of a registration application. But provided the relevant requirements are met there is no power to refuse to accept applications from particular agents to register a company or a financial service provider," the MBIE spokeswoman says. 
To become a director under the Companies Act, people must complete a director consent form. 
"The consent form requires that the proposed director confirm that they are not disqualified from being appointed or holding office as a director of a company. Applications to appoint a director are checked against the Companies Office list of disqualified directors, and the insolvency register," says the MBIE spokeswoman.
An MBIE spokesman has previously told interest.co.nz the Companies Office does not have any oversight of trust and company service providers, or company agents, based offshore saying, "These entities are only subject to New Zealand laws to the extent of the activities they conduct in New Zealand."  And, the MBIE spokesman said, the Companies Office does not have arrangements with overseas registration authorities to monitor overseas based trust and company service providers. 
The Government's current attempt to clean up the FSPR includes the aim of making New Zealanders working as nominee directors for NZ registered offshore entities take more responsibility. However, MBIE acknowledges the practicalities of enforcing this on Australian directors may be tricky.
MBIE's intention is for the Companies Registrar to be able to require information from both NZ and overseas directors of NZ financial service providers.
"At a practical level, enforcement action for any non-compliance with such requests would likely be easier in relation to New Zealand directors compared to overseas directors. But in either case, non-compliance can lead to deregistration of the financial service provider," a MBIE spokeswoman has told interest.co.nz.
No. 1 for starting a business
The Companies Office and MBIE regularly promote NZ's high international rankings for the ease of starting a business, as demonstrated by the tweets below from last October.
NZ now ranked #1 for ease of doing business and holds #1 for starting a business https://t.co/8DxynQ3WTP

— NZ Companies Office (@CompaniesOffice) October 25, 2016
We're proud & delighted to see New Zealand ranked #1 in @WorldBank's Ease of Doing Business report! https://t.co/t5UvJZw7zN pic.twitter.com/0jBauuYLRF

— MBIE (@MBIEgovtnz) October 25, 2016
Still exploiting weaknesses
Back to Ian Taylor's website.
"Being directly credited with driving the New Zealand government to strengthen its previously weak and negligent company registration processes by exposing multiple holes in a naively drafted Companies Act," it says.
Looking at ECS Ltd and the four financial service providers highlighted in this article, NZ's company and financial service provider registration processes and oversight still looks weak, negligent and open to exploitation. And Taylor and his pals continue to exploit them.
*This article was first published in our email for paying subscribers early on Tuesday morning. See here for more details and how to subscribe.