Siah Hwee Ang says a change in mindset will be required to manage NZ-China ties beyond the celebration of the 45-year relationship so far, and into the next five years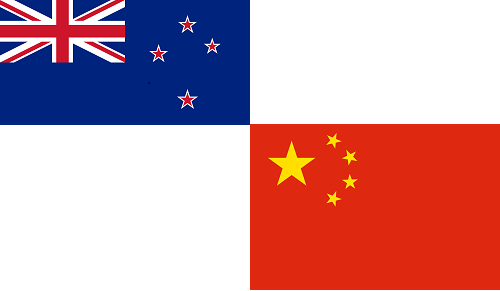 By Siah Hwee Ang*
New Zealand scored many firsts with its free trade agreement with China in 2008.
The country was also a founding member of the Asian Infrastructure Investment Bank (AIIB), a funding mechanism proposed by China back in 2015.
Earlier this year, it also become the first Western country to sign a memorandum of understanding with China on collaboration around the One Belt One Road (OBOR) Initiative.
From both political and economic standpoints, these are good indicators that the New Zealand-China relationship is growing from strength to strength.
And with the rising presence of China in the global economy, this healthy picture bodes well for New Zealand.
But it will require a change in mindset to manage ties beyond the celebration of the 45-year relationship so far, and into the next five years after China's 19th CPC National Congress.
When New Zealand signed its free trade agreement with China in 2008, China was a US$4.6 trillion economy.
China's economy is likely to hit US$11.8 trillion this year.
That growth in 9 years - US$7.2 trillion - is equivalent to the sum of the economic sizes of Japan and the UK or the sum of those of Germany, France and Australia in current dollar value.
New Zealand has not grown at the equivalent rate in the same period.
New Zealand product exports to China in 2016 stood at US$6.59 billion, a more than three-fold rise from 2008 figures of US$1.81 billion. Service exports to China ran at US$1.90 billion in 2015, again three times the 2008 value. So, there's a strong and steady rise in exports to China.
China's importance for New Zealand's exports has also stabilized at just below 20 per cent of its total exports, both in product and services.
None of these figures reflects the reality that with China's rise in the global economy, there is always a risk that New Zealand may become a less important (economic) player to the second largest economy in the world.
The fact of the matter is that New Zealand's product exports constituted only 0.42 per cent of China's product imports in 2016. And its service exports weighed in at 0.44 per cent of China's service imports in 2015.
While these figures are unlikely to get much lower, it is less of a reflection of New Zealand's sustained trade with China, but rather of China's movement into more investment-type relationships across the globe.
Unlike when the AIIB and the OBOR were first introduced a few years ago, China is becoming more assertive in its role in the global economy.
Fair enough, considering it contributed to one-third of annual world economic growth in recent years.
It has become a leader of the emerging economies group of nations, and plays a more significant role in world finance.
Managing ties with China beyond 2017 will involve recognizing this major contextual change in the last few years.
It also means understanding China's wants and needs and aligning them with what New Zealand needs and can provide.
While we are still hearing bits and pieces of news relating to China's 19th CPC National Congress which occurred in October this year, major changes are on the horizon in the next five years.
China's stand on being recognised as a market economy continues to take centre stage in its trade strategies.
Can and should New Zealand be a part of that conversation?
More government intervention in its business environment is an overlapping element.
That can create some uncertainties for foreign businesses in China. But unfortunately compliance may be the only ticket to the market.
Is this something New Zealand businesses are able to live with?
More alertness around what the CPC does can be useful for dealing with this market uncertainty.
With focuses on reforms, and also on poverty reduction and sustainability issues, our understanding of the Chinese market will continue to remain in flux.
But who can claim to have really understood the Chinese market in the last 45 years anyway?
----------------------------------------
*Siah Hwee Ang is the BNZ chair in business in Asia and also chairs the enabling our Asia-Pacific trading nation distinctiveness theme at Victoria University. You can contact him here.