National Party leader Bill English takes aim at the Govt's employment law changes, unveils his party's 'Project NZ jobs' initiative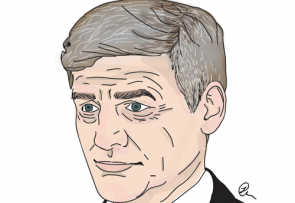 By Jason Walls*
Opposition leader Bill English has used his State of the Nation speech to attack the Government's "labour-market experiment," and to launch a campaign to fight the Government's new employment law changes.  
But English was forced on the defensive moments after the speech, when questioned by reporters about recent National Party leadership speculation.
During the speech, English called out the Government's proposed new rules around industrial relations, telling party faithful in Wellington the legislation will have a negative impact on jobs and workers.
"Labour plans to remove the starting out wage and 90-day trials in the name of supporting workers, but instead will make it much harder for young, unskilled and vulnerable workers to find employment," English said.
He was also critical of the government's plan to raise the minimum wage to $20 by 2020, claiming a higher minimum wage won't help anyone who can't get a job.
The planned labour market reforms are expected to be rolled out throughout this year.
English said National is launching Project NZ jobs, which aims to explain the Government's proposals and "fight the reforms" being pushed through Parliament.
The project's website went live during his speech, and says it is "designed to provide more information so New Zealanders can assess the benefits and costs of the proposals themselves."
"The most important thing for workers, is that they have a job and New Zealand has had one of the strongest job markets in the world in recent years. We currently have the third highest rate of employment in the developed world and one of the highest rates of full-time employment," the website says.
"Despite this track record, the Coalition Government is planning changes to the employment market that will significantly increase costs and risk for New Zealand small and medium-sized businesses. That puts NZ jobs at risk."
In a statement coinciding with the speech, National's workplace relations spokeswoman Amy Adams said the changes will "increase risks and costs for small and medium-sized businesses."
She said businesses across the country are already losing confidence and are planning on hiring fewer people – recent figures from ANZ show small business confidence is at an almost decade low.
"All the evidence is that our current employment settings are some of the best and most successful in the world. Labour needs to explain why bringing in reforms that have strangled growth in other economies is a good idea," Adams said.
She added that project NZ jobs will help explain the Government's proposals to small and medium and sized businesses to "fight the reforms."
Leadership speculation just "gossip," English says

Despite the project's launch, a press conference held directly after the speech was dominated by speculation English is planning to step down as National leader.
Any reference to any leadership change, English called "gossip."
He said the rumours are not true, adding that he had "no knowledge" of any leadership changes afoot, confirming he had no plans to step down.
English referenced National's high support in the polls as a reason to keep things the way they are for the party's top brass.  
When questioned about National's caucus retreat next week, he was adamant there will be no discussions about the party's leadership.
"I would be surprised if the prospects of promotion were not discussed [within the caucus] – that's just how politics works," he said, when asked about some of his colleague leadership ambitions. 
Adams, standing next to English at the press conference, threw her support behind the former Prime Minister, calling him a "remarkable" leader.
Adams said she is not aware of any imminent changes to National's leadership.
*Jason Walls is interest.co.nz's new parliamentary reporter.