Banks and the Opposition have questioned the Government over its numbers, but a new Moody's report will put a spring in the step of Finance Minister Grant Robertson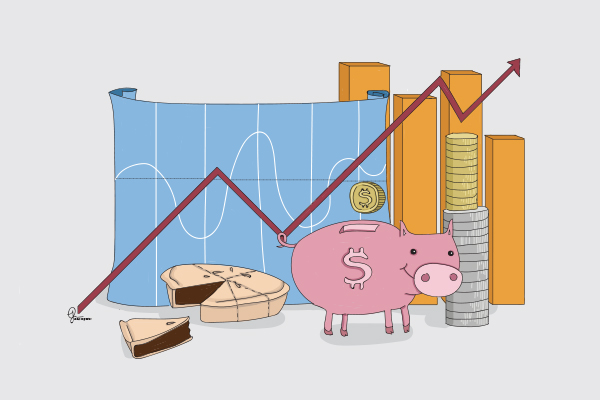 One of the world's largest credit rating agencies is pouring cold water over claims future Government surpluses will be largely eroded by "fiscal slippage."
On Monday, Moody's released its annual credit analysis on New Zealand which gave the country top marks, retaining its Aaa stable status.
Overall, the credit rating agency expects surpluses of roughly 0.5% of GDP this and next year, slightly lower than in prior years.
But when it comes to spending, the report says the Government's ability to restrain expenditure over such a prolonged period, to the extent it projected in December's Mini Budget, "may be increasingly constraining."
"In particular, large spending commitments on health, education and social assistance, which account for around 70% of total core Crown expenses."
But Moody's points out that any "fiscal slippages" – any deviation in expenditure from what was expected – will, if there is any at all, be small and will unlikely alter any expected surpluses.
Before the election, then Finance Minister Steven Joyce said the Government's numbers showed it would be facing fiscal slippages during its time on the Treasury benches.
In an economic note in December, ANZ said the Government's numbers do not give them a lot of "wriggle room."
"…there is not a lot of room to manoeuvre if things don't go entirely to plan.
"It sets the scene for some fiscal slippage, forcing the Government to either ease back on its fiscal targets or look at reprioritising some of its spending plans," the note said.
Meanwhile, Moody's noted fiscal strength, which examines the overall health of the Government's finances as one of the highest scoring categories in its assessment.
"We assess New Zealand's fiscal strength as Very High (+)," the report said.
The low levels of Crown debt and the prospects for further fiscal surpluses over the next half decade are some of the driving factors behind this.
Moody's gives a nod to the Government's fiscal responsibility rules – keeping Core Crown spending at roughly 30% of GDP and to reduce public debt to 20% of GDP by 2021/2022.
Economic strength 'very high'
New Zealand's economic strength is "Very High (-)" according to the rating agency.
"New Zealand's economy has shown faster GDP growth than other Aaa-rated sovereigns in the past five years, which counterbalances its economic weaknesses," it says.
These weaknesses include the economy's small size, which means it is vulnerable to "various shocks."
Moody's expects New Zealand's GDP to grow at around 2.5% this and next year, which is above the Aaa medium of 2%.
But it is slower than the Reserve Bank's growth estimates of an average of 3.2% growth over the coming three years.
Nevertheless, Moody's is still upbeat about New Zealand's economy.
"The stable outlook is anchored by our expectation that New Zealand will maintain strong fiscal and monetary discipline that provides the economy and financial system capacity to adjust to shocks and keeps its credit metrics consistent with an Aaa rating even in the event of such shocks materialising."