A tax expert is praising the Government's move to introduce a 12.5% R&D tax credit, saying it's a deliberate step to incentivising innovation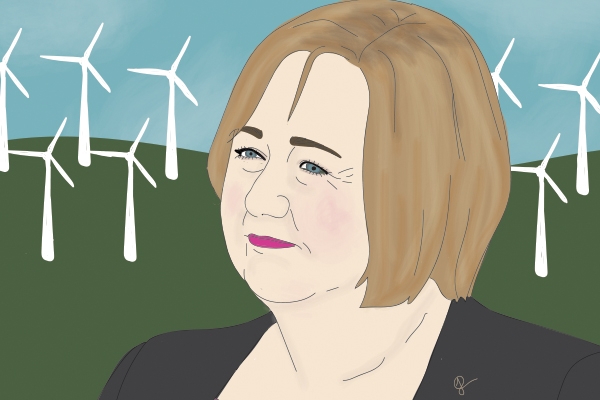 A top tax expert says the Government's moves to introduce a 12.5% R&D tax credit is "the most significant tax move in several years."
Praise for the policy has also come in from the Taxpayers' Union, with its Executive Director calling Science, Research and Innovation Minister Megan Woods a "taxpayers' hero."
EY executive director David Snell says the policy is significant as it represents a "shift in mindset" around taxation.
Starting April 1 next year, business will be able to claim a tax credit for up to $120 million of R&D expenditure each year.
"Tax in recent years has been broad-based, low rates and no incentives for anything," Snell says.
He adds that the tax credit is a deliberate step to incentivising innovation.
"Tax incentives can make a significant difference, both to R&D and to businesses' mindsets. Business will begin to consciously think about if what they are doing is R&D and if it can be treated as innovation?"
Snell says he's happy the idea is getting another breath of life – in 2008, the scheme was tried but only lasted a year before being abolished by National in favour of R&D grants.
But the scheme announced on Thursday morning is not going to be a carbon copy of the 2008 iteration, Woods tells Interest.co.nz.
She says the world has changed significantly since Labour introduced the scheme in 2007 and she and her team have been doing research on the policy since the election.
For this policy, she says the Government has a real focus on transparency.
"For example, the option we have suggested is the name of every company that receives an incentive will be published – not the amount they're claiming, that will remain confidential."
One of the major criticisms of the tax credit system in 2008 was around the compliance cost.
"The credit involves significant compliance costs for firms and their advisors in preparing returns and in determining which expenditure is eligible for the credit," a 2008 regulatory impact statement on the tax credit said.
It also outlined potential concerns around businesses claiming the credit on pre-existing R&D investment plans, as well as the recharacterisation of existing expenditure to fit the eligibility criteria.
Woods says these issues are already in the Government's crosshairs and it has an entire year to get the system fine-tuned.
"In terms of compliance costs – what we have heard repeatedly from businesses since 2008 is that for a number of our companies the compliance cost for applying for grants is really high and they would actually prefer a tax incentive system where it's part of their filing."
Woods wins praise from the right wing
In a somewhat bizarre twist, right-wing lobby group the Taxpayers' Union has labelled Woods a "taxpayers hero."
The group is critical of Callaghan Innovation, accusing it of giving taxpayer-funded handouts to "hand-picked" businesses.
A discussion paper explaining the tax credit scheme reveals that Callaghan's growth grant scheme will be phased out as the tax credits are phased in.
The Taxpayers' Union Executive Director Jordan Williams says Woods has shown "far better business sense than her National Party counterparts."
"An across-the-board tax incentive is a far tidier and less risky solution than gambling taxpayer money on a handful of fat grants to select businesses."
But National says cancelling the growth grant scheme at the same time as introducing the tax credits will negatively affect "hundreds of New Zealand companies."
Woods says the Government is looking into a phasing and transition period for these growth grants, as many of them are stretched over a number of years.
"We need to keep the settings right to make sure no one pulls back on research in the short term because their grant has been stopped."