A group of 60 NZ CEOs have joined forces 'to help New Zealand transition to a low emissions economy'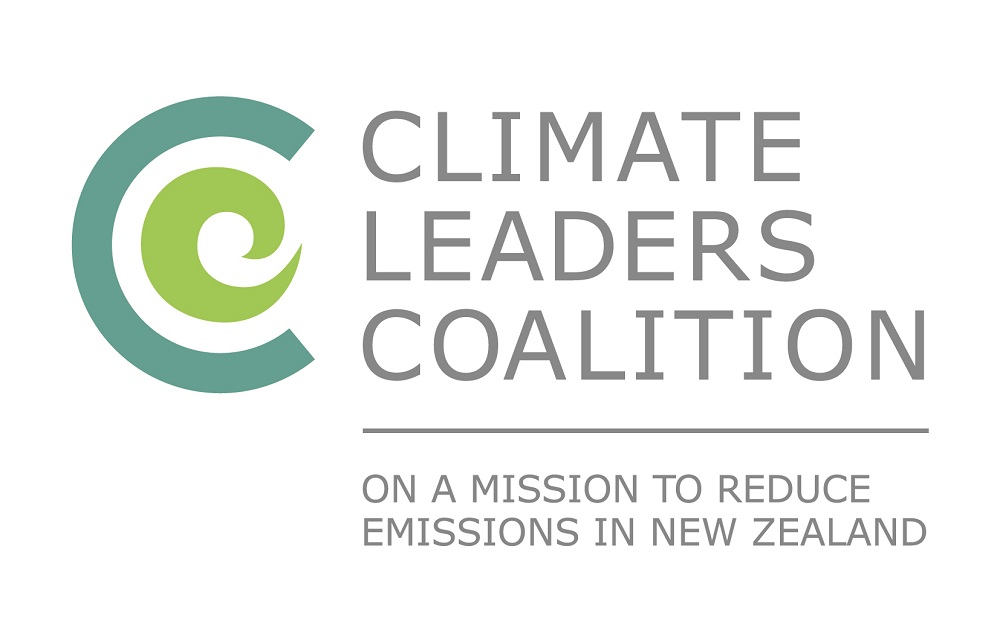 A group of 60 businesses that are said to make up between them nearly 50% New Zealand's emissions have joined forces to tackle the issue of climate change.
The group of 60 CEOs have formed the Climate Leaders Coalition, "recognising the role that business can play in bringing about change and signing a joint statement, which commits their companies to action".
The goal of the new group - which includes Z, Westpac, BNZ, Ngai Tahu Holdings, Vector, Air New Zealand, Spark and NZ Post - is to help New Zealand transition to a low emissions economy and, in doing so, create a positive future for New Zealanders, business, and the economy.
The CEOs have signed a Climate Change Statement. This is that statement:
For the generations after us, for the country we love, for the viability of our businesses, we are ambitious for action on climate change.  If we act now we can forge a path to create a future that is low-emission, positive for our businesses and economy, and inclusive for all New Zealanders.  We are committed to playing our part to make that future real.  If we don't, our competitiveness is at risk. 

We take climate change seriously in our business:

We measure our greenhouse gas emissions and publicly report on them
We set a public emissions reduction target consistent with keeping within 2° of warming
We work with our suppliers to reduce their greenhouse gas emissions

We believe the transition to a low emissions economy is an opportunity to improve New Zealand's prosperity:

We support the Paris Agreement & New Zealand's commitment to it
We support introduction of a climate commission and carbon budgets enshrined in law
By signing the CEO Climate Change Statement, each of the business leaders have committed to measuring and reporting their greenhouse gas emissions and working with suppliers to reduce emissions, with the aim of helping to keep global warming within two degrees, as specified in the Paris Agreement.
Convenor of the Climate Leaders Coalition and "leading the collective commitment by business to drive the transition to a low emissions economy" is Z Energy CEO, Mike Bennetts.
"I knew that many businesses were making progress with their own company's response to climate change but that still left a gap around what we could be doing more of together to increase the pace and scale of impact from our collective efforts," he said. 
"So, it made sense to discuss those opportunities and commit to further action. At the very least that is a common commitment that we can all be held accountable for and provides other businesses with the confidence to lean into their own responses knowing they are not alone in doing that."
The Acting CEO of Westpac Karen Silk said when businesses united around a central goal, it creates real momentum to change.
"One of the things that binds all of our organisations together is a love for our country and a desire to make it a great place to live - for us and for future generations.
"By working together on a future that is focussed on low emissions, and sustainable innovation and practices, we can all play our part towards improving the country's prosperity and to continuing to make it a desirable place to live."
The CEOs involved are now calling for other leaders to join them.
Mike Sang, Chief Executive, Ngai Tahu Holdings, said: "Ngāi Tahu Holdings is pleased to join other like-minded organisations in working to tackle climate change. We are committed to the journey of adopting increasingly sustainable business practices across our businesses, in line with our tribal whakataukī – "Mō tātou, ā, mō kā uri ā muri ake nei" – for us and our children after us. This is something we all need to do together, and we encourage others to join."
Business owners looking to commit to action on climate change and play their part in the transition to a low emissions economy can find out more about the CEO Climate Change Statement, by visiting www.climateleaderscoalition.org.nz