Westforce Credit Union provides interest.co.nz letter showing NZCU Baywide agreeing to buy its Co-op Money capital notes if Westforce left the industry body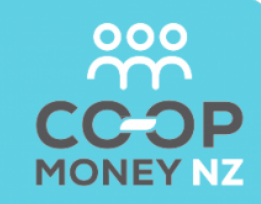 By Gareth Vaughan
Disappointed that fellow credit union NZCU Baywide denied having asked Westforce Credit Union to leave industry association Co-op Money NZ, Westforce has provided interest.co.nz with a letter from Baywide's chairman to Westforce's chairman.
Last week's interest.co.nz article about tumultuous times in the credit union sector noted that because it disagreed with Co-op Money's strategic direction, Westforce left the industry association selling its Co-op Money base capital notes to Baywide. Co-op Money is the trading name for the New Zealand Association of Credit Unions (NZACU). Co-op Money member credit unions investing in Co-op Money base capital notes enables the industry association to provide its members with services such as core banking, data processing and support, debit card facilities and insurance products, plus a treasury function. 
Last week Westforce CEO Victor Martick told interest.co.nz Westforce was asked to leave Co-op Money by Baywide, effectively being told "we'll buy your base capital notes if you go away." This was denied by Baywide CEO Gavin Earle. He told interest.co.nz Baywide took up an offer by Westforce to purchase its base capital notes, and didn't ask Westforce to leave. By selling its base capital notes, Westforce resigned its Co-op Money membership, Earle added.
The letter provided by Westforce is signed by Baywide chairman Iain Taylor and dated August 12, 2016. It's to Westforce chairman Gary Burch. It notes that at a June 2016 meeting Burch had advised that Westforce wanted to sell its Co-op Money capital notes due to concerns over the organisation's strategic direction. The letter said with First Credit Union, the country's biggest, also pulling most of its business away from Co-op Money, Westforce would be moving to impair its capital notes at August 31, 2016.
The letter went on to say Martick had invited any credit union to buy Westforce's capital notes. Taylor said he was authorised by Baywide's board to make an offer.
The offer was to acquire Westforce's capital notes at their $584,925 face value, subject to three conditions. The conditions were approval from Co-op Money's board, the approval of prudential supervisor the Reserve Bank plus meeting any other regulatory requirements, and lastly that Westforce relinquish membership of Co-op Money.
Told interest.co.nz had seen the letter and asked if he wanted to make any further comments as to why Baywide asked Westforce to leave Co-op Money, Earle noted the three conditions outlined in the letter.
"While these conditions are quite obvious, we felt it appropriate to be fully transparent in our offer to ensure both parties understood what was required to facilitate the sale, and any consequences. Co-op Money NZ is a member-owned organisation with all members having capital invested in the business," said Earle. 
"Westforce's relinquishment of their membership is a natural consequence of their decision to sell their base capital notes which we wanted to be clear on. Acceptance of the offer, on the terms presented, was entirely at the discretion of Westforce," Earle added.
However, Martick said no credit union's membership of Co-op Money was linked to base capital note ownership until Baywide made it a condition of purchase. Without this condition he said the only impact on Westforce from selling its capital notes would've been its access to Co-op Money's business services, and it was in negotiation with Finzsoft to replace these.
According to Martick, membership of Co-op Money wasn't conditional on holding base capital notes, with membership services including lobbying, legislation and compliance, which Westforce was paying about $52,000 a year for. Westforce was additionally paying "hundreds of thousands every year" for the base capital notes related business services, Martick said.
"We never asked to leave the NZACU. The NZACU and a few member credit unions wanted us to go away and stop voicing our opinion on the future of the credit union industry," said Martick.
Baywide did ultimately buy Westforce's capital notes for $584,925. 
*Separately, interest.co.nz has heard Co-op Money is looking to sell Co-op Insurance's life insurance business to Pinnacle Life. Asked about this, Co-op Money chairman Claire Matthews said: "We will confirm the purchaser for the life insurance business once the sale is approved. In terms of process, application has been made to the Reserve Bank of New Zealand for approval of the proposed sale, and we are awaiting their decision." Pinnacle Life hasn't responded to several requests for comment.
Co-op Money has already received Reserve Bank approval to sell Co-op Insurance's non-life business to Provident Insurance. It has been required to hold $5 million of solvency capital against its insurance operations.
*This article was first published in our email for paying subscribers early on Wednesday morning. See here for more details and how to subscribe.