Unlicensed New Zealand forex and derivatives trader and Hurricanes sponsor Fullerton Markets heads for the Caribbean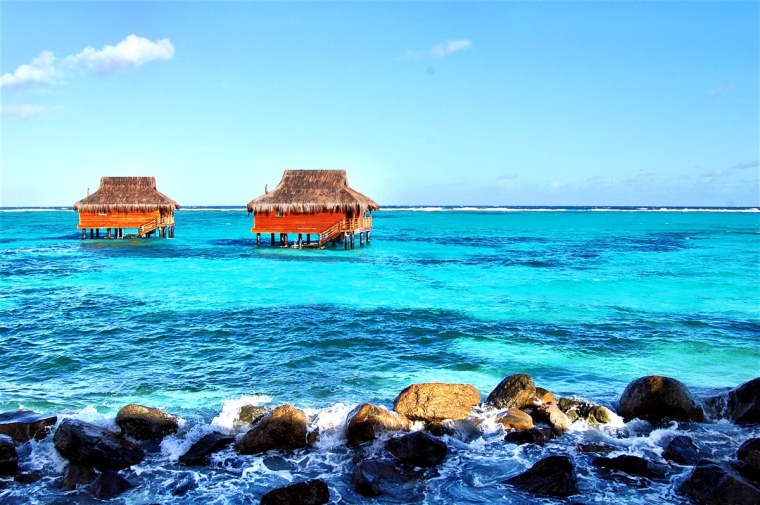 By Gareth Vaughan
Unlicensed forex and derivatives trader Fullerton Markets Ltd is gone from New Zealand's Financial Service Providers' Register (FSPR) and heading for the Caribbean.
The controversial company that received a formal anti-money laundering warning from the Financial Markets Authority (FMA) last year, was removed from the FSPR on August 30. And according to Fullerton Markets' website, it has decided to transfer "all business" to Fullerton Markets International Ltd and Fullerton Custodian Ltd in Saint Vincent and the Grenadines. 
"This is to allow all clients to enjoy the dual benefits of faster on-boarding and a stronger fund safety proposition," Fullerton Markets maintains.
The company describes St Vincent as an offshore jurisdiction and points to a LinkedIn article by its Singapore-based CEO Mario Singh that describes St Vincent as a "more flexible jurisdiction to get licensed."
Fullerton Markets was deregistered from the FSPR under section 18(2) of the Financial Service Providers (Registration and Dispute Resolution) Act. Section 18 (2) sets out that the Companies Registrar must deregister a financial service provider if the provider requests this in writing. The FSPR is effectively a phone directory for New Zealand financial service providers. Anyone offering financial services must be registered on it, but registration alone doesn't mean an entity is licensed or regulated in NZ.
Interest.co.nz asked the FMA whether it had played any role in Fullerton Markets' deregistration from the FSPR given the FMA has the power to direct Companies Registrar Ross van der Schyff to deregister companies.
"The FMA has engaged extensively with Fullerton Markets regarding its intentions in the NZ market and its compliance with NZ law, including issuing a public warning about failures to comply with NZ AML/CFT [anti-money laundering and countering financing of terrorism] regulations," an FMA spokesman says. "The FMA understands the company has reconsidered its plans in the NZ market and has decided to deregister from the FSPR. This means the company cannot provide financial services in New Zealand."
And a Companies Office spokeswoman says; "Following site visits to the registered office address of Fullerton Markets Limited by the Companies Office Integrity and Enforcement Team, and subsequent correspondence between Fullerton and the Integrity and Enforcement Team, Fullerton advised that it is no longer 'actively trading' and applied to be voluntarily deregistered from the Financial Service Providers Register and was deregistered 30 August 2018."
Meanwhile, Fullerton Markets Ltd's NZ-based chairman Gerald Carter says the company hasn't conducted any business in NZ for more than a year, and nor has it had any NZ bank accounts for some time.
"We have worked closely with the FMA to voluntarily deregister from the FSPR, and that took place last Friday. We will continue our full and enthusiastic support of the Hurricanes," Carter says.
Fullerton Markets Ltd remains a NZ registered company. It has previously said its clients were based overseas and touted itself as Asia's fastest growing broker.
The Government is striving to reduce mis-use of the FSPR by offshore controlled entities that register on it and operate overseas. As Commerce and Consumer Affairs Minister Kris Faafoi has put it; "Some mainly offshore-controlled entities have been 'free-riding' off New Zealand's reputation for sound financial markets regulation by using their registration to imply that they are actively regulated in New Zealand when that is not the case." (There's more on this here).
An eventful time in NZ
Interest.co.nz first wrote about Fullerton Markets in December 2016 and we've published several articles since, which can all be found here. The unlicensed forex and derivatives trader attracted then-Finance Minister Bill English to its launch party in Wellington in June 2016. This came after an email from Fullerton to English's office said the company planned to employ 50 staff in Wellington, and sponsor sport and charities. Fullerton Markets subsequently told English it planned an Initial Public Offering.
Fullerton Markets has been a jersey sponsor of the Hurricanes rugby team, and also had sponsorship arrangements with the Wellington Phoenix, the Wellington Gold Awards, and the Wellys.
Singh is listed in Companies Office records as sole Fullerton Markets shareholder. However, the company's key man on the ground in Wellington was Malaysian national Chanthrueen Sarigabani. Sarigabani was forced to leave NZ in September last year after his attempt to renew his NZ work visa was rejected by Immigration NZ. And late last year Fullerton Markets' trustee, Kiwi Global Trust Ltd, laid a complaint with the New Zealand Police relating to about $4 million moved overseas from an ANZ NZ bank account.
By February this year Fullerton Markets had no office, director or staff based in Wellington, and now has the serviced offices of Auckland's West Plaza Business Centre listed as its registered office and address for service. 
According to the company's website, Fullerton Markets Ltd as a company will be retained. This, it's claimed, is because it has "built up significant brand equity" in NZ, especially through its sponsorship of the Hurricanes.
"The entity will remain within the Fullerton corporate structure in the event we decide to take the company public on the New Zealand stock exchange in the future."
Above: English pictured with Singh (centre) and Sarigabani. Picture below taken from Fullerton Markets' website.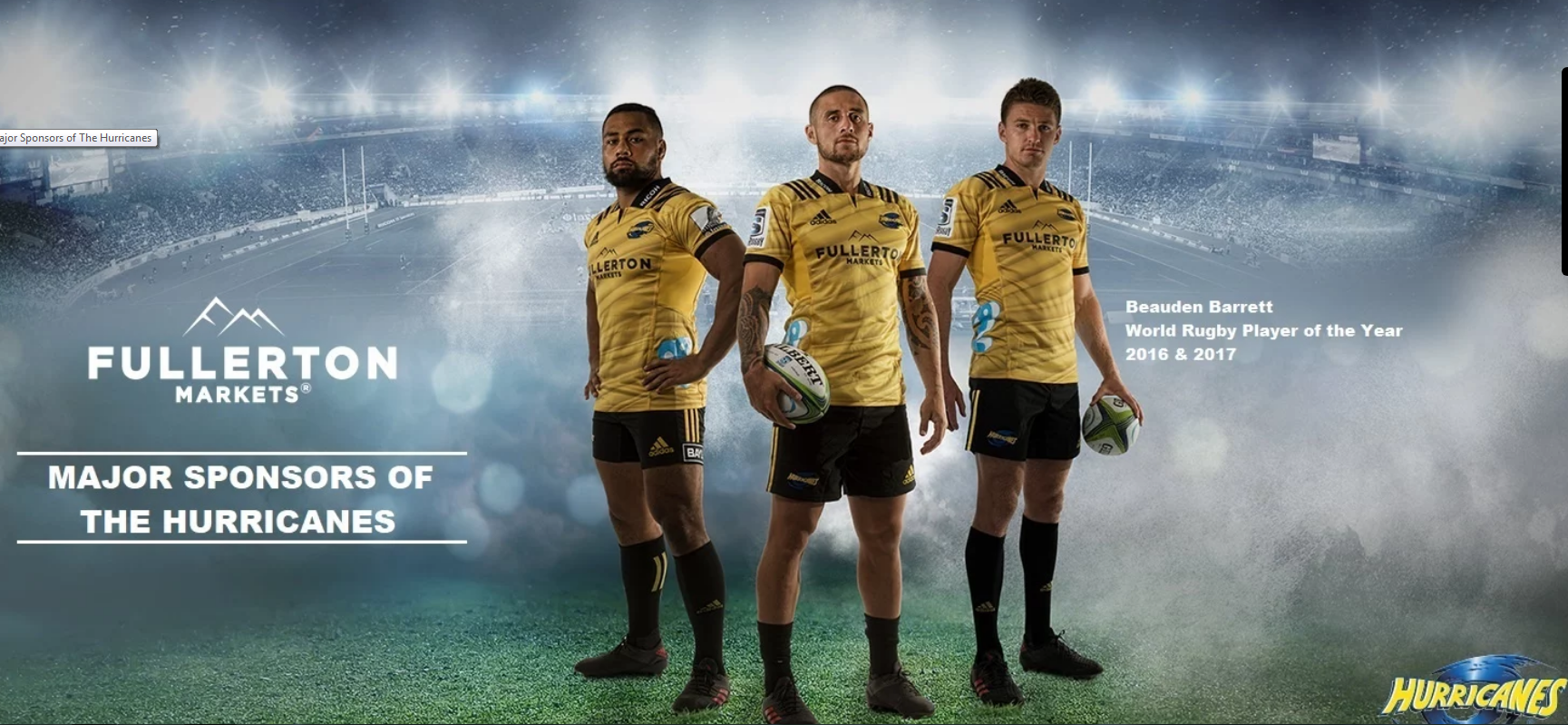 *This article was first published in our email for paying subscribers early on Tuesday morning. See here for more details and how to subscribe.