Greens lobby Commerce Minister to get competition watchdog to probe supermarkets after petrol companies under soon-to-be-bolstered powers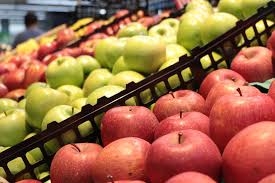 The Green Party wants the Commerce Commission to use its soon-to-be-bolstered powers to investigate supermarkets after it probes petrol companies.
Green Party MP Gareth Hughes says, "For far too long, the supermarket duopoly between Foodstuffs and Woolworths has hurt producers, growers and small business in New Zealand."
He maintains a market study will benefit both suppliers and consumers.
Prime Minister Jacinda Ardern on Monday announced the passing of the Commerce Amendment Bill would be fast-tracked, enabling the Commission to do market studies if they're in the public interest, rather than only if it identifies anticompetitive behaviour.
Once the Bill is passed in coming weeks, there will be a month-long transition period before the Act becomes operative.
During this time Commerce and Consumer Affairs Minister Kris Faafoi will ask Ministers to nominate markets they're concerned could be functioning sub-optimally and not serving consumers' best interests.
However Faafoi has supported Ardern, who's made clear the petrol industry will be the first to be probed.
Under the Bill, both the Commission and the Minister of Commerce have the power to decide which industries are investigated.
The Commission says the extra $1.5 million it was allocated in the 2018 Budget, in anticipation of the Bill being passed, is enough for it to do one study at any given time.
Faafoi understands the Commission is bringing in expertise for its market studies team.
Neither him nor the Commission will pre-empt which markets they would like to see investigated after the petrol sector.
Hughes says the Green Party has long called for New Zealand supermarkets to be fairer and more transparent.
"In 2014, the Green Party introduced a Bill to Parliament that would ensure a Compulsory Code of Conduct and an adjudicator that would investigate and resolve breaches of the code," he says.
'Slipped through the cracks'
The Food and Grocery Council, which represents the major manufacturers and suppliers of food, beverage and grocery products in New Zealand, supports the Commerce Amendment Bill. 
In June it submitted: "In the past decade we have observed an increased international focus on supermarket buyer power, but this issue and its potential impacts are yet to be studied in New Zealand.
"We note that in 2001 Progressive Enterprises Limited was cleared to acquire Woolworths (New Zealand) Limited, reducing the number of supermarket retailers in New Zealand from three to two."
It said this merger was allowed to proceed under an old test, even though it failed the current one, which was being introduced at the time. 
"As it stands, the current competition law regime in New Zealand lacks some of the regulatory safeguards that are available in other jurisdictions," the Council went on to say, pointing out Australian regulators have more robust powers. 
"Australia also has a prohibition against unconscionable conduct, a prohibition against unfair contract terms in business-to-business contracts and higher levels of industry-specific regulation (such as the Food and Grocery Code of Conduct)...
"The Australian competition regulator is also empowered to accept enforceable undertakings, which is also proposed in the Bill.
"As such, we consider that a market studies regime could be particularly impactful in New Zealand by focusing on competition issues that have hitherto 'slipped through the cracks'..."
'Expensive, time consuming and distracting'
Retail NZ on the other hand opposes the Bill. It submitted: "It is not clear that tasking a government agency with specific powers to undertake competition studies will lead to improved outcomes for consumers. 
"Being the subject of a competition study is expensive, time consuming and distracting... [This] creates costs for business, which ultimately will be passed onto consumers."
Retail NZ said that should the Bill pass, the Ministry of Business, Innovation and Employment should be tasked with overseeing the market studies. 
"The purpose of competition studies is to obtain data to determine if a policy intervention is necessary to improve the operation of a market. This would conflict with the Commerce Commission's investigation and enforcement function."
Accordingly, Retail NZ said studies should only be imposed at the direction of the Minister, "where there is clear evidence of significant public or industry concerns that need to be addressed".