The trade wars have focused China's policy makers on fast changes in their agricultural sector to catch up on productivity and food security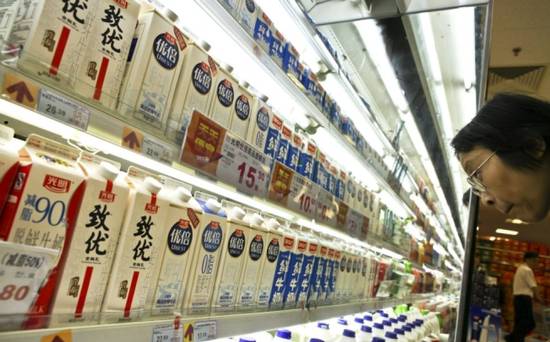 In its latest weekly update, marketing advisory ChinaSkinny reviewed how China's food systems are changing. Here is an extract:
Ten years ago, the average dairy farm in China had three cows. With millions of peasants tending postage-stamp sized lots, educating them on basic farming techniques such as responsible pesticide use was nigh impossible. Each batch of milk from each farm needed to be picked up by someone, who'd deliver it to a slightly larger carrier, who'd deliver it to a slightly larger operator, and so on. The fragmented supply chain was inefficient, difficult to track and the number of connection points made it more susceptible to scandals.
The melamine scandal that year proved to be an eye-opener for Beijing - it was the catalyst to increase focus on building a more efficient and professional agricultural sector. This was never going to be an easy task. After China opened up in the 1980s, the government broke up Chairman Mao's giant communes into individual plots which were dished out to rural households. Still today, China has about 200 million farms and more than 90% of them are less than a hectare.
Although average wages in China remain much lower than in the US, it is cheaper to produce pork in the US due to industrialised farming and cheaper feed. It can cost three times more to produce a bottle of wine in the popular wine growing regions of Western China than in Australia.
Food security is vitally important for China, and has been declared a "class one issue." One impact of the trade war is the wakeup call concerning China's reliance of US Soybean imports, providing more impetus for self-sufficiency. On September 26, Beijing released a five year 'Rural Revitalisation' plan to achieve a delicate balance of simultaneously opening the agricultural economy to the world while upgrading its domestic agricultural sector and forging links between farms, processors, input suppliers and service providers.
The plan is likely to speed up the farming industrialisation that is already happening, albeit not as quickly as Beijing would like. Chinese dairy farms with more than 1,000 cattle have increased from 10% to 19% between 2009-2018 with the top end of town being driven by large corporates/SOEs. Traditional smaller plots are seeing farmers retire and, with their children in the cities, there is no one to tend the land so they are consolidating and being managed by larger operators using more modern equipment. Even foreign brands are investing in local farming and bringing much needed skills and technology with them, such as Zespri kiwifruit grown in Henan Province, Starbucks and Nestle coffee beans in the hills of Yunnan, and Fonterra farms in Hebei.
China is increasingly adopting new technology in its rural sector. Agritech is improving efficiencies in farming, from China's DJI drones that fertilise the land, to modernisation of equipment and integration of the Internet of Things. Taobao and JD have long been an avenue for farmers to sell their produce directly to consumers, and a host of under-the-radar platforms are becoming large businesses in their own right. A good example is Meicai, a B2B app which helps farmers sell their vegetables to restaurants. Its latest round of funding has valued the app as much as $7 billion. The little-known app founded in just 2014 is now worth almost five times what Geely Auto paid for Volvo eight years ago.
What does this all mean for foreign food and beverage brands? The natural advantages of safe and efficient imported food sources are likely to continue to diminish in China. Brands will need to adjust their positioning and messaging, and continue to innovate in the medium term to retain a point of difference over local competitors. This has happened in the electronics industry, and is currently happening in the auto industry, cosmetics and even fashion. Virtually all industries should be keeping an eye China's homegrown production upping their game. There will remain a premium for foreign food and other category brands who understand the market well, but they may have to work a little smarter.