TAG Oil agrees to sell all its NZ assets to Tamarind Resources for US$30 million; Agreement follows US$578 million sale of Shell's NZ assets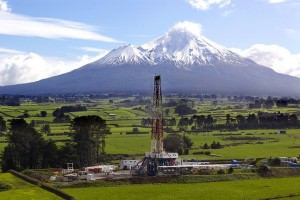 TAG Oil is selling its New Zealand assets and operations for US$30 million to an Australian oil and gas company already established in New Zealand.
The Canadian-based company, founded in 2002 to explore untapped potential in New Zealand, is one of the smaller oil and gas producers in New Zealand. 
The agreed sale of its assets and operations to Tamarind Resources includes its interests in seven permits in onshore Taranaki:
Tamarind's New Zealand operations include three oil reservoirs in the Tui Area oil field in offshore Taranaki.
The sale agreement follows Shell in March announcing the sale of its New Zealand assets to Austrian giant, OMV, for US$578 million.
TAG's CEO Toby Pierce says the proposed sale "presents an attractive premium to the current market value of the assets for TAG shareholders".
While the Government's move to ban new offshore exploration and limit onshore exploration to Taranaki isn't the direct reason for the sale, he says it's a factor.
TAG had already started seeking additional capital to cover the work the Government requires it to do in the permits it holds.
"We had discussed this with Tamarind, who went away and then came back with an offer for the whole New Zealand portfolio," Pierce says. 
He says this process started before the Government announced the ban. However, he has noticed potential investors become much less interested in New Zealand since the announcement.
The Crown Minerals (Petroleum) Amendment Bill is having its third reading in Parliament on Wednesday afternoon/evening.
TAG's production revenue from New Zealand remained at C$23 million from the year to March 2017 to the year to March 2018.
However its share price on the Toronto Stock Exchange has failed to recover after plummeting between 2012 and 2014. TAG has a market capitalisation of C$35 million.
Under the sale and purchase agreement TAG will also receive a 2.5% royalty on future production from the assets in New Zealand and up to US$5 million in "event specific payments" when certain milestones with the assets/operations are reached.
Pierce says these "provide continued exposure to future upside from the assets and Tamarind's aggressive capital program".
TAG says once the transaction gets all the necessary regulatory approvals to go through (likely in the first quarter of 2019) it will be in a better position to pursue its exploration prospects in Australia.