Ministry responds to National's criticism the Provincial Growth Fund has only created 54 jobs, saying over 10,000 jobs 'may be created' in the future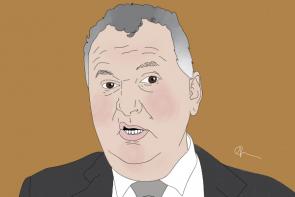 The Ministry of Business, Innovation and Employment (MBIE) has made a limp attempt at defending Regional Economic Development Minister Shane Jones in the face of criticism over what his $3 billion Provincial Growth Fund is achieving.
The Provincial Development Unit has released a statement to the media saying over 10,000 jobs "may be created as a result of PGF investment".
Its note follows National's Economic and Regional Development spokesperson Paul Goldsmith revealing the maths his party has done on the PGF, having asked the Government hundreds of written questions.
"Despite all the hoopla, only 38 of the 135 announced projects have received funding and just 3.4% of the funding has actually been paid out," Goldsmith said.
"That's $26.6 million for 54 jobs, or the equivalent of $490,191 per job." (Note, 94 people work in the Provincial Development Unit). 
"That's a dismal outcome considering the mountain of press releases, town hall meetings and hyperbole being rolled out by this Government. Mr Jones would have you believe he's the saviour of the provinces but the only thing he seems intent on saving is his political career."
Interviewed on Radio New Zealand's Morning Report on Tuesday, Jones said: "I don't want to put a figure here just as I come to Waitangi Day, as how many exact jobs have been created because during the period of time that those stats have been released, more money has been allocated."
Jones made the point that hundreds more jobs would be created by projects yet to start.
The Provincial Development Unit's head of investment management, Robert Pigou, later said in a statement: "As the administrators of the PGF we welcome scrutiny of our work and discussion about the impact the PGF is having in New Zealand's regions.
"The PGF will create jobs in the regions, but job creation does not happen overnight. An expectation otherwise fails to appreciate and understand the fundamentals of project delivery and the fact that work takes time to scale-up. 
"Funding is announced in principle, after which contracts are negotiated and applicants work to secure their co-funding requirements. In some cases this may take up to six months. Only then will the project receive any funding from the PGF. 
"The Provincial Development Unit is proactively releasing information about the work we are doing, including key measurements like jobs created. These figures are updated as we receive new information and analysis – for example as projects ramp up delivery. We caution against the selective interpretation of this data without taking into account wider context.
"The PGF is supporting long term projects and developments and therefore it will take some time to understand the impact the PGF will have on employment outcomes. Evaluation of the PGF will include economic growth and the number of direct and indirect jobs created."
Nonetheless, Goldsmith accuses Jones of being "elusive," saying it had taken endless questioning by National to "penetrate the layers of Government obfuscation".
"Mr Jones' claims become more fanciful every time he speaks.
"Prior to Christmas he claimed 4000 jobs had been created as a direct result of the PGF. A day later that had jumped to 9000. In reality, the Fund is as shambolic as KiwiBuild."
For more on the PGF and KiwiBuild, see this opinion piece Jenée Tibshraeny wrote over the weekend on how politicking distorts how progress on government policy is measured.