With a no-deal Brexit looking more and more likely affected Kiwi exporters need to get set for a worst case scenario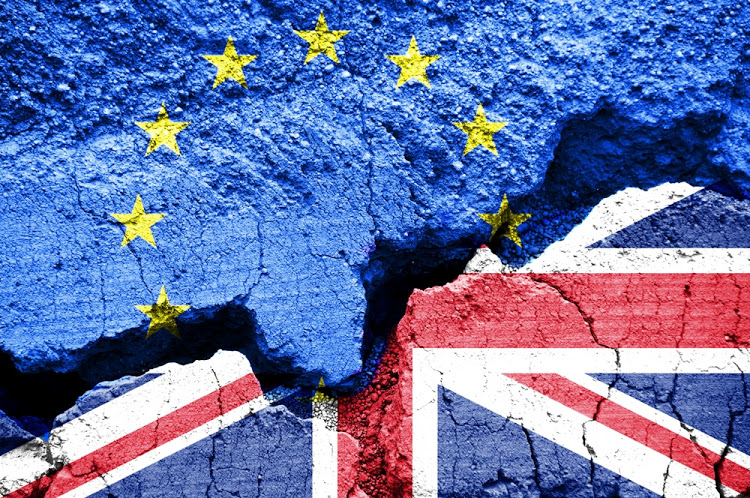 Kiwi businesses exporting to the United Kingdom (UK) are being urged to start planning for a worst case scenario as the chances of a no deal Brexit grow stronger by the day.
The United Kingdom (UK) is scheduled to formally leave the European Union (EU) on Friday, March 29.
Grant Thornton New Zealand partner Mark Hucklesby says companies affected will need to start planning to offset the potential negative impact a no-deal Brexit could have on their operations in the UK and Europe.
"The biggest and most obvious impact will be changes in border controls; Kiwi exporters will be faced with the prospect of finding efficient ways of getting their goods into the UK," he says.
"Once they're there, distributing those goods throughout Europe and vice versa will also be problematic. If you have a wine business that exports to a single consignee in London, who then distributes your products across Europe? The traditional hub and spoke distribution model may no longer be fast or cost effective, regardless of whether the hub or the spoke of the Kiwi business operation is situated in the UK."
Despite the statistics showing NZ's exports to the UK are just $2.8 billion, down from $3.1 billion in 2016, many Kiwi companies still use the UK as an entry point into the EU. 
Hucklesby says some businesses may also see problems with their reporting obligations.
"For example, EU tax exemptions and relief will no longer apply to UK operations under a no-deal Brexit; this could happen overnight, resulting in some deferred tax liabilities that have previously gone unrecognised."
The House of Commons voted earlier this week to reject the deal negotiated between the EU and Prime Minister Theresa May, only to follow that with a rejection of a no-deal Brexit.
The March 29 deadline is now fast approaching and the EU has refused to enter into further negotiations. The three main options on the table now are a no-deal Brexit, voting to have another referendum, or seeking a temporary delay of the Brexit process via the EU.
But the last option would require the approval of other EU states, which would be seriously problematic and European negotiator Michel Barnier has stated his growing frustration with Britain's leadership. And with the deadline fast approaching a no-deal Brexit looks more and more likely by the day. 
The "legal default" remains that if the UK won't agree to a modified version of Theresa May's much maligned deal, a second referendum, or a delay of the Brexit process, it will be forced to leave without a deal.
In a statement released last month BusinessNZ outlined the threat a no-deal Brexit posed for NZ exporters.
"A hard Brexit with no transition raises particular risks for New Zealand food products as greater delays at customs and borders could harm perishable products - at exporters' risk. New Zealand lamb sales could be threatened if the EU imposes tariffs on British-grown lamb as this would mean more home-grown lamb available in the UK market and less demand for New Zealand lamb."
Changes to tariff quotas could also have an impact.
"Current EU quotas could end up being split between the EU and UK, reducing the flexibility of lamb sales currently enjoyed by exporters.  New Zealand has registered our concerns with the World Trade Organization, seeking to avoid such a split. And New Zealand's wine industry could also be at risk.
"The UK buys over a third of New Zealand's wine exports and is by volume our biggest wine customer. Increased tariffs after Brexit would dent the profitability of the New Zealand wine industry."
The Ministry of Foreign Affairs and Trade's (MFAT) also shares Business NZ concerns:
"The United Kingdom (UK) is scheduled to formally leave the European Union (EU) on 29 March 2019. The UK's departure will have a range of implications for New Zealand and New Zealanders. The nature and extent of its impacts will be determined by the terms under which the UK exits. In particular, a 'no-deal Brexit' would have significant implications for the parties and for third countries like New Zealand, particularly for exporters trading into Europe through the UK.
"As the deadline for agreeing the nature of the post-Brexit relationship approaches, New Zealand officials are encouraging potentially affected stakeholders to put in place contingency plans for a range of scenarios, including the possibility that no deal is reached between the UK and the EU, to ensure trade and travel are not disrupted.
"Both the UK and EU have issued advice about how to prepare if the UK leaves the EU with no deal. The UK Government has issued technical notes to help businesses and individuals understand the implications for them of a 'no deal' scenario."
While a link from the MFAT website to the UK government's site for what to do in the event of no-deal Brexit is unavailable and says the "IP address could not be found".
New Zealand Trade and Enterprise says if the UK leaves with an agreement in place it will provide for a transition period where the status quo in terms of trade will continue for a set period.
"However, New Zealand companies should also seriously consider the potential of a 'no-deal' outcome. The possible effect of Brexit will be different for each business but preparing now for any scenario will enable companies to be ready to take-action and adapt to any outcome." 
It refers to the UK Government tariff schedule which was released this week which will come into effect in the event of a no-deal Brexit. 
"New Zealand companies should be reviewing their business operations to identify areas of their company that might be affected by these changes. Exporters who believe their company may be affected are encouraged to seek more information and consider taking-action to mitigate any potential risks."
If the UK government can't reach an agreement with the EU and a second referendum, or a delay of the Brexit process, is scotched, Great Britain will be forced to leave without a deal on March 29.
The clock is ticking.