Insurance company IAG's plans to open a trial vehicle repair facility in South Auckland creates concerns about potential anti-competitive behaviour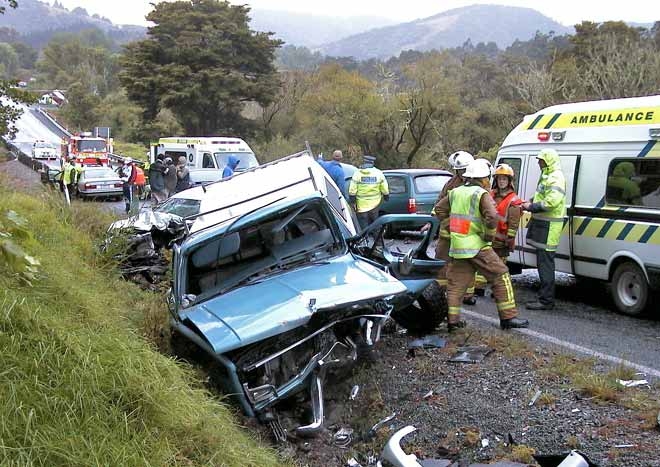 Plans by IAG to get into the vehicle repair business have ruffled feathers amongst panel beaters with an industry body accusing the insurer of anti-competitive practice.
Insurance Australia Group (IAG), New Zealand's biggest general insurer, operates under the Lumley, NZI, State and AMI brands.
IAG's plan to open a trial smash repair operation in South Auckland isn't going down too well with those in the panel and paint business. The Collision Repair Association's (CRA) general manager Neil Pritchard says the move is anti-competitive and signals an erosion of consumer choice and competition in the industry. CRA is an industry body representing qualified panel beaters and other car collision repair tradesman and businesses.
"Our concern is that under a model where the insurer dictates the standard and scope of the repair, there will be no oversight in place to protect the consumer," Pritchard says.
"Even seemingly minor or cosmetic repairs to modern vehicles may have underlying damage to sensitive radar and sensors - requiring specialist expertise and equipment to diagnose and effect suitable repairs - and it is important that motorists have a resolution structure in place which provides a degree of independence in the event of any issues."
He says the move by IAG is an attempt to become more vertically integrated, is purely profit driven and will be at the expense of consumer choice.
Pritchard says customers may also find their new vehicle warranties are null and void if repairs are not made at an approved repairer. He says while consumers will still have the protection of the Consumer Guarantees Act, facing their insurer in a disputes tribunal is something many motorists wouldn't want to do.
"It is also unclear what happens if a customer has a poor service interaction with an IAG repair shop - and whether they will be forced to use it again in the future if they remain with that insurer," he says.
'Just testing the waters'
However IAG external communications manager Glyn Jones says the insurer is just testing the waters.
"We're opening one trial vehicle repair facility in South Auckland and that's as far as it goes at this stage. There are no plans for anything more than that one facility."
Jones says IAG hopes to have it up and running by the end of the year. But when asked when he expects the trial to be completed Jones says he doesn't know.
"It's just a trial at this stage. We will consider the results of that and whatever action we will take after that," Jones says. "But the facility will open before the end of the year."
Insurance Council of New Zealand chief executive Tim Grafton says IAG's decision to open a car repair business in South Auckland can hardly be deemed anti-competitive.
"But I think they are trying to ensure their customers get good value for money repairs," Grafton says. "It's no secret that there are increasing costs for repairs in the motor industry."
He says with the increasing use of sensors and computers in cars is one factor driving the rising costs.
"Sensors and computers in cars have led to higher costs to recalibrate them," Grafton says. "And it can often mean vehicles have to be relocated to other parts of the country to get repairs done. So if you want to keep insurance costs down you need to control those costs."
Takeover opposition ignored
In 2012 the Commerce Commission approved IAG's application to buy the non-Canterbury earthquake affected part of AMI's book. This saw its share of the general insurance market increase from about 31% to 40%. Then in 2014 the Commerce Commission gave IAG the green light to buy Lumley, increasing its market share from about 42% to 51%.
Opponents of the Lumley deal including rival insurers, the Insurance Brokers Association of New Zealand, the Collision Repair Association, the Motor Trade Association, the Bus and Coach Association, and the Rental Vehicle Association told the Commerce Commission of their concerns in submissions at the time. Suncorp, which owns Vero and 68% of AA Insurance, warned IAG buying Lumley would represent "a tipping point" towards an anti-competitive structure in NZ's insurance markets.
IAG New Zealand's underwriting profit increased by 69% to A$354 million in the year to June 30. For every A$100 IAG's NZ operations received in net premiums, it paid out A$54 in net claims.