RBNZ's just-launched insurance capital review to be based on principles similar to bank capital review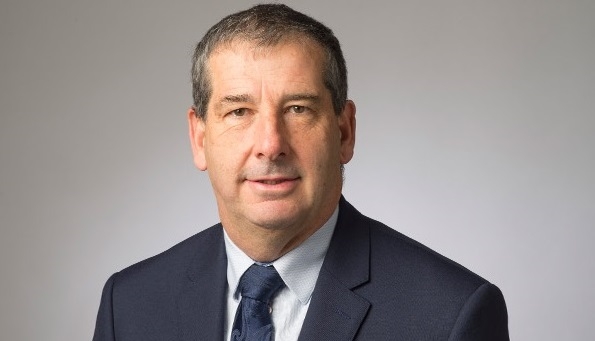 The Reserve Bank (RBNZ) says the new capital requirements it's planning to impose on insurers will be "conservative" by international standards, "reflecting the RBNZ's regulatory approach".
This conservatism is one of the eight principles the regulator is seeking feedback on as a part of its review of insurance solvency standards. 
Another principle is that capital requirements should be "set in relation to the risks that may impact insurer balance sheets".
The RBNZ is commencing this solvency standards review as it relaunches its review of the Insurance (Prudential Supervision) Act (IPSA), put on hold a few times since 2017 - most recently due to Covid-19.
The RBNZ said the principles for the solvency review have been adapted from those used in its bank capital review, as it wants to take a broadly consistent approach towards regulating the insurance and banking sectors.
The eight principles are:
We will have regard to international comparability, particularly LAGIC (Australia), Solvency II (Europe), International Capital Standard (IAIS) and the Insurance Core Principles (IAIS), with the caveat that principle number 2 will take precedence.
We take a substance over form approach and tailor our requirements to New Zealand. This principle will take precedence over international comparability.
Capital must readily absorb losses before losses are imposed on policyholders.
Capital requirements should be set in relation to risks that may impact insurer balance sheets.
Insurers should be subject to a single method of determining capital requirements and the use of judgement should be limited to the extent possible.
Capital requirements of New Zealand insurers should be conservative relative to those of international peers, reflecting the Reserve Bank's regulatory approach.
The solvency framework should be practical to administer and minimise unnecessary complexity and compliance costs.
The solvency framework should be transparent to enable effective market discipline.
RBNZ Deputy Governor and Manager of Financial Stability, Geoff Bascand, last month also expressed the RBNZ's intention to take a more graduated approach towards solvency.
"A criticism of the approach towards capital adequacy within the current solvency standards is that it represents something of an "all or nothing" solvency measure whereby a solvency ratio above 100% (or any alternative regulated figure) is taken to be adequate and a ratio of less than 100% is taken to be inadequate," Bascand said.
"Thought will be given to a more graduated approach where there is more than one level of capital requirement.
"Using such an approach, the different levels of capital requirement provide trigger points for intervention."
Submitters have until November 12 to provide feedback on the principles.
Thereafter, the RBNZ will look at the structural changes.
Then it will write a draft standard and get feedback on it, before issuing an interim standard by the end of 2021. This will allow insurers to "prepare with confidence" for the introduction of the IFRS 17 (International Financial Reporting Standard) accounting standard, and implement the major recommendations of the IMF Financial Sector Assessment Programme review and Trowbridge-Scholtens review of the RBNZ's supervision of the failed company, CBL Insurance.
Throughout 2022 and 2023 the RBNZ will focus on the details of the capital changes and other components of the standard, and issue a final standard by late 2023.
IPSA
The RBNZ isn't yet asking for feedback on the IPSA review, but will over the next year release consultation papers on the following:
Scope of the legislation - Which organisations and products should be captured? Do the definitions of "insurance", "carrying on business" etc. need to be modified?
Overseas insurers - How should overseas insurers operate in the New Zealand market? What sort of supervision regime should be in place?
Statutory funds - To what extent should statutory funds be a feature of New Zealand regulation? Are the current forms effective and appropriate?
Solvency regime - Are the enabling provisions for solvency standards and requirements supportive of good regulation and supervision? Do definitions in IPSA need amending?
The process of taking new legislation through Parliament is expected to occur in the second half of 2023 at the earliest.