Imported carbon makes up the lion's share of New Zealand's carbon footprint, with households driving most of it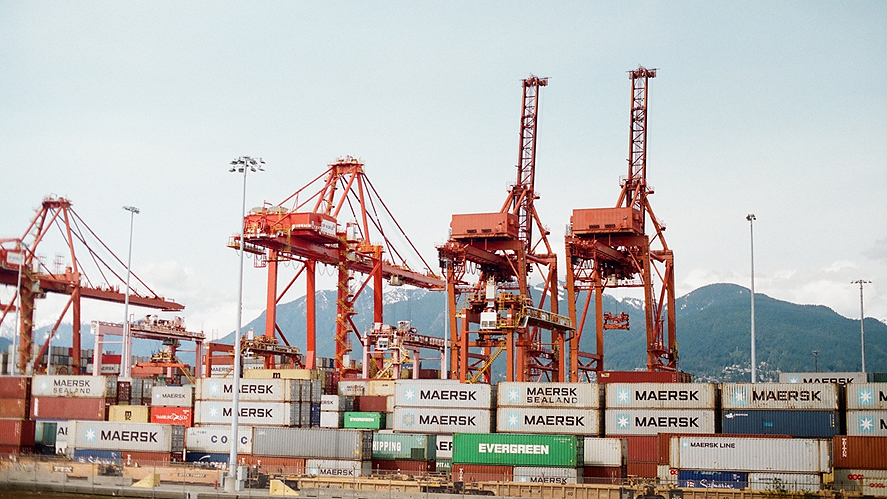 New Zealand's imported carbon levels rose, accounting for the production processes of goods and services arriving from overseas, figures released by Statistics NZ late last month showed.
This time it wasn't the usual suspects, livestock or transport, boosting our carbon footprint.
"In the year ended December 2019, greenhouse gas emissions embodied in our imported goods and services increased 3.2 percent from the previous year, to 30,728 kilotonnes and accounted for 51 percent of our carbon footprint", the report noted.
New Zealand's total carbon footprint for the year was 60,527 kilotonnes, an increase of 1.8% on the previous year.
The level of imported carbon is calculated by measuring the emissions spent in the creation of goods and services in their country of origin, before they are imported to New Zealand.
Because the goods or services are consumed here, our carbon figures take the hit.
The graph below shows the type of emissions embodied in imported manufactured goods, the level of which rose overall - up 5.6% on 2018.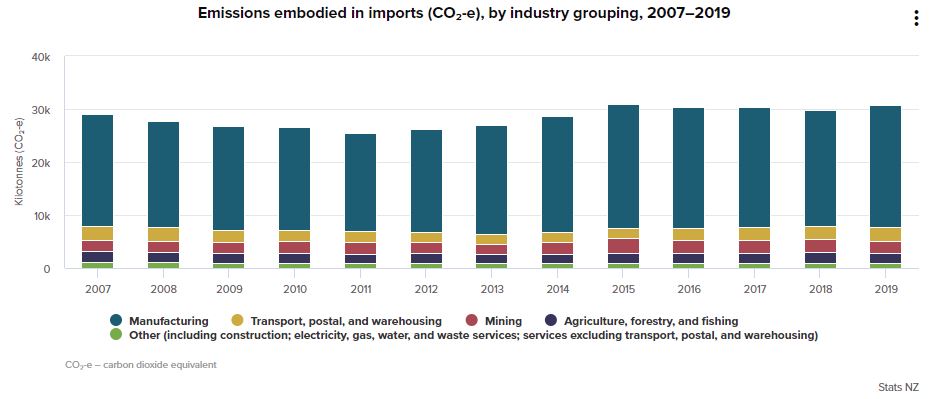 "Consumption-based emission statistics present a broader picture of how international trade, producers, and consumers influence our carbon footprint.
"They illustrate how a nation's consumption and lifestyle choices impact on emissions," said Stephen Oakley, environmental-economic accounts manager at Statistics NZ.
Our total carbon footprint was made up of household consumption on 71% (42,888 kilotonnes), followed by gross capital formation (capital investment and inventories), 20% and government (central and local) consumption, 8%.
Household demand accounted for the lion's share of imported emissions during 2019 and was up 1.6 percent on the previous year.
To break household emissions down further: transport use made up 37%, food and non-alcoholic beverages was 24% and housing and household utilities (electricity) contributed 13%.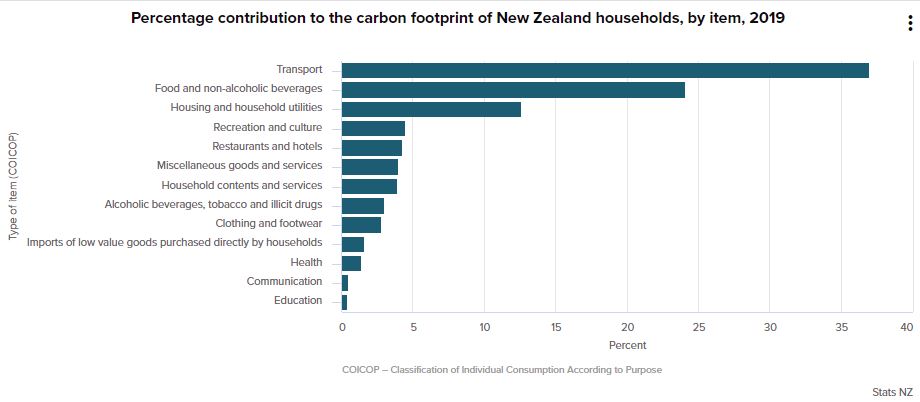 "Over the last five years household consumption-based emissions have hovered around 42,000 to 43,000 kilotonnes. Increases in population and expenditure per capita have offset decreases in the emissions intensity of household consumption," said Oakley.
On the export side, unsurprisingly, the majority of our emissions were from agricultural products, which have inherently high embodied methane and nitrous oxide. 
In 2019, New Zealand exported 80% of the methane produced here.
"New Zealand is a net exporter of embodied emissions as its consumption-based emissions are significantly less than its production-based emissions. This means that as a nation we export more emissions than we import," said Oakley.