Insurers pushing for streamlined, unified approach to claims process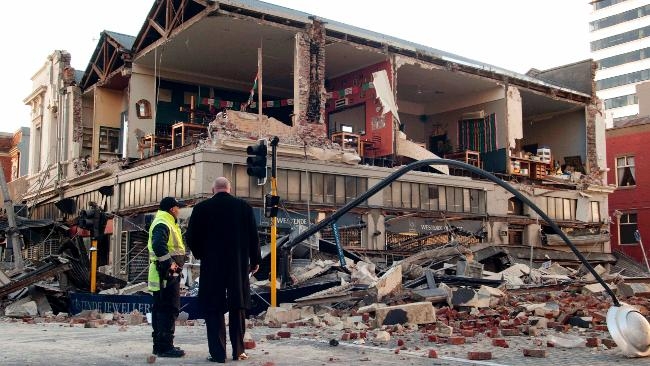 By Amanda Morrall
Insurance industry representatives, frustrated by procedural delays caused by the Earthquake Commission claims process, are pushing for changes aimed at speeding up the rebuild of Christchurch suburbs most severely affected by last month's deadly earthquake.
Among a raft of suggestions that will be put to a meeting with EQC officials this Thursday, is a request to do away with the current practice of double site visits by assessors, a policy being blamed for delays of six months or longer.
Insurers will also be asking EQC to look at adopting a similar plan for Christchurch to what was implemented by Waimakariri District Council, setting out a targeted and coordinated strategy to repair suburbs most severely affected. (For further details see the council's FAQ).
Despite criticism about insurers and EQC mismanaging the crisis in Christchurch, industry representatives say they're actively working to address systemic logjams and complications arising from two massive back to back earthquakes. (For more see Andrew Hooker's piece here.)
AA Insurance head of corporate affairs Suzanne Wolton Walton said logistics, to a large degree, stood in the way of private insurers rolling out help to earthquake victims. That was particularly the case where land underneath homes damaged had been affected and needed remediation.
"The issue is when you have whole suburbs that have been severely damaged, you need to do them on a suburb by suburb basis, you can't just repair one house with one insurer, then repair the land, then put in the sewer, the whole process has to be coordinated.''
Wolton said the phased-in rebuilding process announced last week by the Waimakariri District Council to repair its hardest hit suburbs could serve as a model to Christchurch City Council in tackling the monumental rebuild job that lay ahead. Without a coordinated effort to deal with both infrastructural and residential damage, insurers would be stymied in their ability to help residents move on.
"Those suburbs are going to have to be rebuilt using the same kind of coordination but someone has got to take control of that. And the only people that can do that would be local authorities because they have the power to call on all the utilities companies and say; 'This is how this is going to be.' A single insurer or the EQC can't coordinate that level of activity.
"It'll be incredibly important to the community that someone picks this up and runs with it.''
Neither EQC officials or Christchurch City Council could be reached for comment on the viability of adopting a Waimakariri-like approach to earthquake recovery efforts in most severely affected areas.
'There are many difficulties'
Insurance Council of New Zealand chief executive Chris Ryan said the industry has held a series of meeting with the EQC, but the sheer volumes of claims was overwhelming.
Further, Ryan said the insurance process was necessarily delayed in many cases by geo-tech reports on the state of the land in those hardest hit areas including Bexley. 
"There are many difficulties. They (the EQC) have 300,000 claims. In order for them to meet everybody's expectations it is going to be very difficult. From an insurance point of  view the key thing we're waiting for is the state of the land.  It's a geo-tech report that can't be rushed, it's in the hands of the EQC."
Rob Kerr, earthquake recovery manager for Waimakariri, said the plan, the details of which are being unveiled to residents in Kaiapoi, Pines Beach and Kairaki, has so far proven popular with the community offering "certainty amid uncertain times.''
The general sequence of the work outlined in its recovery plan calls for:
The removal of houses that need to be rebuilt
Land remediation work and council infrastructure repair
House repairs or rebuilding
The coordinated approach has drawn on the input and involvement of the council, utility companies, road works, insurers, EQC and the engineering outfit Tonkin & Taylor contracted to do the survey.
(Updated to correct name).