One year on - The future of earthquake insurance for residential properties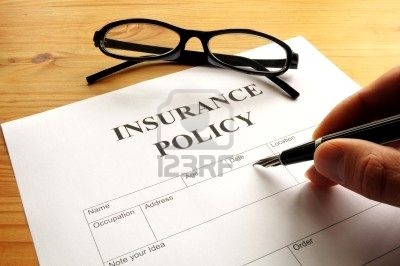 By John Grant*
One year on from the devastating Christchurch Earthquake and many questions are being asked about the future of earthquake insurance.
At the moment new insurance for customers is very difficult to obtain and most insurers are in a holding pattern, renewing existing policies and in some cases transferring cover for existing customers who are moving from one home to another.
It is clear that insurers and the reinsurers behind them are wary of accepting more risk in areas like Christchurch. Reinsurance capacity is available however it is a lot more expensive than it previously was.
The quake has cost insurers, reinsurers and the Earthquake Commission (EQC) over NZ$16 billion and has wiped out all of the reserves of the Natural Disaster Fund that underpins the EQC. It has also seen the largest domestic insurer in Canterbury require direct Government support due to the potential for it to exceed all its reinsurance and reserves.
Overexposed
Insurers are also wary of the continuing aftershocks. They and their reinsurers are naturally reluctant to actively take on more risk.
Some are now regarding themselves as over exposed and are actively managing down that exposure in selected higher risk areas.
The combination of reducing capacity by some insurers and others reluctant to take on new risk is causing a lot of anxiousness for those in the market for new insurance.
Reinsurance (insurance for insurers) is vital for insurers. Without reinsurers' support, cover for major disasters such as earthquakes, storms or floods would not be available.
The costs of this reinsurance has sky rocketed since the series of earthquakes in Canterbury. Insurers who have been able to buy the cover are finding rates four to five times higher than had been previously charged. And the impact of this will be felt by customers far from Canterbury.
Adding to this, insurers are now reviewing their exposure models and subsequently buying more reinsurance protection the effect of which is a double impact; higher demand and substantially higher costs - all needing to be passed on to the customer wanting cover. AMI for example has increased its protection for catastrophe insurance from NZ$600 million to NZ$1.3 billion.
Most insurers are also finding that the deductable or excess they have to agree with reinsurers for this catastrophe protection has substantially increased. This requires them to set aside more capital as a provision should a catastrophe occur. The impact of this also flows through. Customers are now seeing across the board rate hikes.
The amount of these increases has not yet been fully felt but one insurer has increased its house insurance rates by 80%. AMI, as another example, has talked about rate increases of an average 20% for their home insurance policies.
The California experience ...
Across the board rate increases are unlikely to be the final resolution to these pressures.
In California, for example, where earthquake risks are not dissimilar to many places in New Zealand the rate for earthquake insurance cover is between $3 per $1,000 of cover for low risk areas to $15 per $1,000 in higher risk places. This translates to an average premium (based on a hypothetical $300,000 home) just for earthquake cover of between $900 (low risk) and $4,500 (high risk). Little wonder the take-up rate in California is currently  only around 12% leaving 88% of all property owners there carrying their own risk for earthquake.
The New Zealand reality ...
The fact that EQC accept the first $100,000 (plus GST) of the risk will not change the picture. The current charge for this $100,000 cover has been a mere $50 across the whole of New Zealand - that is less than 15c per $1,000. But now the situation has radically changed and if a fair rate is to be charged to cover current and future costs, then one way or another everyone will need to pay a lot more for the protection.
Add to this the broad policy wordings for domestic home insurance in New Zealand that allow an uncapped sum insured and zoning approvals that have seen construction of properties in high risk areas (Christchurch's red zones as a prime example) and you have a situation that needs a radical overhaul.
The reality is that insurance is needed to support risk in the community. However, there is a capacity limitation and insurers and reinsurers will be selective. From here on out they will charge loadings for higher risks.
The current system is based on the pre-September 2010 realities and is not sustainable - we will see change.
This is almost certainly going to result in an overhaul of the EQC scheme and in the way private insurers offer domestic home insurance.
------------------
* John Grant is an insurance consultant currently working with one of the larger insurers on the Canterbury earthquake response.