Govt consulting on whether to give independent dispute resolution bodies more power to handle costly insurance-related disputes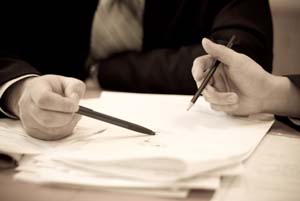 The Government's proposing to give independent dispute resolution bodies more power, in an attempt to unclog the courts of Canterbury quake-related property insurance cases.
It wants to enable the Insurance and Savings Ombudsman (ISO) and Financial Services Complaints Limited (FSCL) to make decisions on more major disputes with higher price tags.
Under the Financial Service Providers Act, anyone that provides a financial service to retail clients has to belong to an approved dispute resolution scheme.
Most general insurers belong to the ISO and some belong to FSCL. Both are industry funded and their decisions are binding for insurers, but not complainants.
Currently they can only make rulings on disputes under $200,000. They need the insurer's approval if they want to deal with anything above this.
Commerce and Consumer Affairs Minister Paul Goldsmith is considering stretching the cap out to $350,000.
This will mean that if your insurer is offering you $500,000 to rebuild your quake-damaged home, and you believe it's going to cost you $800,000, you'll be able to take your complaint to the ISO/FSCL, rather than the High Court.
Goldsmith says the revised cap will give more people the opportunity to have their complaints heard for free, saving both complainants and insurers from forking out for legal fees.

"This proposed change would enable more effective and faster resolution of issues, and in particular should help move forward some of the unresolved disputes in Canterbury", he says.
The public have until April 9 to make submissions on the proposal, with any resulting increase in the compensation cap being made by the middle of the year.
Is the High Court really too clogged?
The Chief High Court Judge has written a report assessing the Christchurch High Court Earthquake Litigation List as at September 30, 2014. This list includes all cases filed at the court since September 2010.
Of the 359 cases, only 30 have judgements released. Another 30 have been set down for fixture or are awaiting judgement, and 121 have been disposed of.
The Chief High Court Judge reports, "While some claims were filed in 2010 and 2011, filing began in earnest in 2012.
"In 2012, there were, on average, 4.5 new filings each month. This increased to 16.33 filings per month in 2013."
In the nine months to September 2014, the average dropped down to 11.6.
Another 29 cases have been added to the litigation list by January 29 this year, but the Chief High Court Judge hasn't provided an updated analysis yet. You can see the list here.
Insurance lawyer Andrew Hooker has a number of clients on the list.
He says the High Court is doing a "sterling job" dealing with the influx of post-quake claims.
While people would like to see their cases settled quickly, he believes broadening the scope of the ISO and FSCL won't solve the problem.
When more is at stake, he says people prefer to have their disputes resolved through the court system.
"The technical issues which are being decided in court are groundbreaking issues… Brand new legal issues have come out of the earthquakes."
He says the ISO is a well-oiled ship, but isn't resourced to deal with complex new geotechnical and legal matters.
"It's mind-bending", Hooker says.
"She [the ISO chief executive Karen Stevens] will need to start employing engineers."
He's concerned the cap change could simply shift the bottleneck from the courthouse to the ISO and FSCL.
Insurance Council of New Zealand chief executive, Tim Grafton, doesn't share Hooker's concerns.
He says the Council will consult with its members before making a submission on the proposal.
What about complainants who have gone to court, but fall below the proposed new cap?
At face-value Grafton says his concern is around Goldsmith proposing that anyone with a dispute dating back to August 2010 will be able to take advantage of the change.
He says the paper is lacking clarification around how this would work.
Goldsmith's office told interest.co.nz, "The proposals contained in the discussion document are not intended to be retrospective. That is, the policy intent is not intended to be able to be used to re-litigate decisions already settled."
Is it the institution, not its processes that's the problem?
Insurance commentator and accountant, Cameron Preston, says giving industry-funded dispute resolution bodies more power won't deliver better results for claimants.
"This to me stinks of a PR effort by insurers trying to funnel more of their complaints out of the courts", he says.
Preston maintains the ISO and FSCL need to be run and funded by the Government, not industry executives, to be completely independent and impartial.
He believes a disproportionate number of the ISO's decisions favour insurers.
"It's a very secret, backroom world that they run and I find it fascinating that now the Government is deciding to back them", he says.
He points to a review the Ministry of Business Innovation and Employment did of dispute resolution schemes in 2013.
The report says, "The evaluation and analysis team had some difficulty obtaining information about the experience of complainants.
"While some schemes provided exit surveys showing a generally high level of satisfaction, the issues canvassed in these surveys were not consistent across the schemes.
"For privacy reasons, the schemes were not able to provide us with complainant information to arrange more detailed follow-up interviews."
Having been chief executive of the ISO since 1998, Preston also says it's time Karen Stevens was replaced by a former High Court judge.
"You have to rotate these people; otherwise they get too emotionally involved, especially with the insurance companies."
The ISO says it's too early for it to comment on the Government's proposal.