Higher premium prices and lower claim payouts fail to cover Tower for Canterbury quake claims cost blowout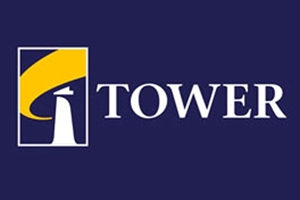 The hangover from the Canterbury earthquakes has seen Tower suffer a half year loss, despite it growing its underlying profit by 36.4%.
The impact of the Canterbury quakes aside, the company made a general insurance underlying profit of $17.9 million in the six months to March 31st.
It made $4.8 million more than the corresponding previous period, as it charged customers more in premiums, while it paid out proportionately less in claims.
Tower reports receiving 4.9% ($6.7 million) more in gross written premiums, while only paying out 3.9% ($2.1 million) more in claims. 
Yet factoring in the fact the company's had to increase its provisions for the Canterbury quakes by a whopping $22.6 million (after tax), Tower reports a net loss after tax of $4.9 million.
Quakes still heavy weight on Tower's shoulders
The cost of the February 2011 quake has exceeded the level of reinsurance cover Tower has, leaving the company to pay the difference itself.
The most recent actuarial review projects this cost to be $35.5 million (before tax) higher than previously estimated.
The company says this is largely due to it receiving new claims. Despite the number of new claims trickling in decreasing, it still received 328 new claims in the first half of the year.
The claims cost blowout can also be attributed to increased costs associated with complicated multi-unit dwelling claims, and an industry-wide increase in repair and rebuild costs and time delays affecting outstanding claims.
The amount of reinsurance Tower's received currently sits at $682 million.
It has settled and closed 84% of quake claims by value, and 94% by volume, putting it on track to exceeding it's aim of having 95% of claims (by volume) settled by the end of the year.
Tower says it can't put dates on when it aims to have the remaining 5% of claims settled by.
Tower earning more and paying less in claims
Quakes aside, the company has reported strong growth.
Tower chief executive David Hancock says, "We've been doing a fair bit of work in regard to pricing appropriately for risk, so across the board you would've seen some customers have some more significant increases.
"But we don't expect price growth to be a feature of the market over the next six months, so we're not expecting prices to increase. They will flatten out."
As for volumes, Hancock says Tower hasn't seen an increase in the number of customers it sells its insurance to directly.
He says, "Our big challenge is in the run-off around the ANZ book. That continues to run off, and that's why we'd like to increase our alliance partnerships."
ANZ ended its 15-year contract with Tower in 2009, whereby Tower provided insurance products to ANZ and National Bank customers. 
"We were very pleased to announce in December that an agreement had been signed which will see Tower become Trade Me's insurance partner", Hancock says.
He says there also haven't been any new major disasters, the company's had to fork out for.
"Even though we've had some strong weather events our claims costs haven't increased, so that shows real discipline in regards to our underwriting policies."
Dividends up 30.8% & share buyback too
Tower chairman Michael Stiassny says, "Rising premiums, stabilising reinsurance costs, favourable weather, Pacific policy growth and prudent capital management have supported underlying shareholder returns.
"We are pleased to confirm today our intention to implement an on market share buyback of up to $34 million, or up to 10% of Tower's issued capital, to commence shortly."
Stiassny says that in line with Tower's policy of paying 90-100% of underlying net profit after tax in dividends, the Board will pay a half-year dividend of 8.5 cents per share – an increase of 30.8% on the prior corresponding period.
Tower's shares rose more than 5%.
RBNZ warning insurers not to overcharge for premiums
The Reserve Bank of New Zealand's recent Financial Stability Report for May, confirms Tower is in a similar position to its competitors.
It says low global interest rates mean global insurers are finding it relatively easy to raise capital and this is pushing down the cost of reinsurance.
"However, lower reinsurance rates are not necessarily fully reflected in retail pricing, as some insurers have been exposed to losses from regional weather events in recent months.
"In this competitive market, it is important that insurers maintain sound underwriting standards so that premiums remain appropriately priced in relation to the risks."
As for the impact of the Canterbury quakes, the RBNZ says insurers have paid a total of $24 billion in claims.
It says, "Several insurers have significantly increased their estimates for their ultimate costs, which the Reserve Bank now estimates will total $33-38 billion.
"Insurers have been funding increased costs through a combination of reinsurance, reductions in existing capital, and injections of new capital.
"In aggregate, estimated outstanding Canterbury earthquake claims have not reduced by much in recent months, with payments roughly matching increases in estimated ultimate costs.
"The substantial claim amounts still outstanding suggest it will be challenging for insurers to meet their announced target for completing the settlement of all Canterbury earthquake claims within the next year or so."