Insurance lawyer says there's no point penalising insurers for breaching a Code they dismiss in court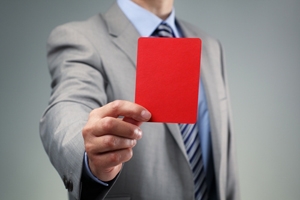 New Zealand's general and fire insurers are pledging to up the stakes of breaching their self-regulated Fair Insurance Code.
The Insurance Council of New Zealand (ICNZ) has announced it'll impose a maximum fine of $100,000 on any members who significantly beach the Code. Health, life, income protection and trauma insurance providers aren't part of the ICNZ.
"This gives the new Code the necessary teeth to function as an effective self-regulatory regime", says chief executive Tim Grafton.
If a dispute resolution scheme, like the Insurance and Savings Ombudsman (ISO) or Financial Services Complaints Limited (FSCL), finds there's been a significant breach that hasn't been resolved through its processes, it reports the breach to the Council.
Grafton says the Council will establish a Code of Compliance Committee, mostly made up of independent members with relevant experience, to investigate these unresolved breaches.
If the Committee and the insurer who's breached the code can't agree on a solution to remedy the dispute, the Committee will report to the ICNZ Board, which can award a fine of up to $100,000, as well as reprimand or expel the insurer from the Council.
Grafton says within the last five years, 96% of claims have been accepted by insurers.
The ISO received 188 general and fire insurance complaints in the 2013/14 financial year, while the FSCL investigated 42 travel insurance claims. These numbers are up from previous years. 
The ICNZ $100,000 fine announcement has been made six months before the Council's new beefed up Code comes into play.
From January 1 next year ICNZ members will have to meet minimum timeframes for communicating with claimants, and act "reasonably" when faced with non-disclosure of relevant information by the insured.  
Grafton says, "I congratulate our members on formalising the high standards they place on themselves through the revised Code standards, which are a significant advancement on the current Code, and by supporting those standards with an appropriate and robust process in the rare event if things go wrong".
Insurance lawyer sceptical 
Insurance lawyer and commentator, Andrew Hooker, is giving the ICNZ a very light "tap" on the back for announcing its fine scheme. 
But he says there's no point penalising insurers for breaching a Code they don't respect.
"If the insurance industry intended for their Fair Insurance Code to have teeth, it would stop disputing that it's legally enforceable through the court", he says. 
In other words, "If the insurance industry was genuine about honouring the Code, why is it so reluctant to accept that it's enforceable against at law...? That's the ultimate test isn't it?"
Hooker says, "I can tell you now that I've got cases on my desk where those in the insurance industry have said in court documents that they don't believe that they're legally bound by the Code."
Hooker won't provide names for the cases he's referring to, but confirms IAG is one of the companies disputing the Code is enforceable in court. 
Furthermore, he questions, "Why isn't it a requirement that every member put in their insurance contract that they agree the Code is deemed to be a term of their contract; instead of having this Code which looks flash, but doesn't actually help the customer in any direct way".