Will Australia's crack-down on commissions paid to financial advisers cross the Ditch to NZ?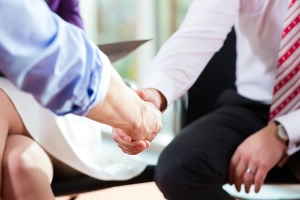 The writing could be on the wall for financial advisers in New Zealand… Their days of earning a living by receiving commissions from life insurance companies look to be numbered.
The Australian government has ratified a proposal from the life insurance industry to toughen the rules around commissions.
Australia's Association of Financial Advisers, Financial Planning Association and Financial Services Council proposed the reforms.
Given a number of the life insurance providers operating in New Zealand are Australian, the question is, will they be prepared to accept similar reforms here as the Financial Advisers Act 2008 and the Financial Service Providers Act 2008 are reviewed?
The industry and the public have until July 22 to make submissions on an issues paper, released by the Ministry of Business, Innovation and Employment, that floats the idea of restricting or altogether banning commissions in New Zealand.
What's happening in Australia?
Australia's Assistant Treasurer Josh Frydenberg last Thursday announced upfront commissions will be capped at 60% of a policy's premium from July 2018, and there'll be a cap on trailing commissions at 20% from January 2016.
There'll also be a ban on volume-based commissions from July next year, and the development of a code of conduct.
Under the transition arrangements, upfront commission will fall to 80% in 2016, 70% in 2017 and 60% in 2018.
The move comes after an Australian Securities and Investments Commission report published in October last year painted a grim picture of the influence commissions have over the quality of the advice provided to life insurance customers.
There's also been a lot of concern expressed around 'churn' – the practice of financial advisers moving their clients' policies from one insurer to another to receive more upfront commissions.
Tony Boyd from the Australian Financial Review reports, "While the package of reforms put forward by the industry does not go as far as those put forward by John Trowbridge in an independent report published in February, it will go a long way toward removing the incentives for poor quality advice.
"Upfront commissions on retail life insurance have been as high as 120%. There is usually a further 20% trail commission.
"…It is estimated these reforms will slash about $225 million in commission revenue per year by 2018."
What are the Aussie companies that operate in NZ saying?
AMP says, "We believe this is positive for AMP as it will likely reduce industry churn, improve new business value and benefit AMP-backed planners relative to independent advisers.
AMP says it's ahead of the game, having announced in April that it'll slash upfront commissions on life insurance to 80% of the first year's premium, from today.
Outgoing Suncorp Life chief executive, Geoff Summerhayes says, "The industry has known change is imminent and this announcement provides much needed certainty about a way forward.
"Adviser remuneration has been a hotly debated topic and consumed much of the attention. I recognise that advisers may experience some difficulty in adjusting, but I believe the long-term benefits will make the change worthwhile."
Summerhayes announced his resignation from CEO on Monday, after seven years in the job.
ANZ's deputy managing director of Global Wealth, Gavin Pearce, says, "We're pleased to see acceptance across the industry that the insurance and advice sectors need to change in order to rebuild trust and fulfill the important objective of ensuring Australian's are properly protected.
"Many Australians still remain unaware of their protection needs or the implications of being under-protected, so maintaining and supporting a sustainable insurance advice industry is critical."
'Australia & New Zealand are different'
When asked whether ANZ believes the Financial Advisers Act in New Zealand should be reformed in such a way to provide similar outcomes as in Australia, ANZ's New Zealand Wealth communications manager pointed out the regulatory environment for financial advice in Australia and New Zealand are different.
Louise Nicholson says, "Here in New Zealand, we are preparing a formal submission to the Government's review of the Financial Advisers Act. We don't want to pre-empt this process.
"Any change to the legislation needs to build New Zealanders' trust in the financial advice industry and ensure New Zealanders can continue to gain access to quality financial advisers."