IAG NZ increases its profit as Aussie parent group's profit falls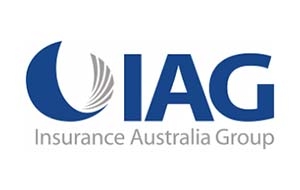 Insurance Australia Group (IAG) has increased profit from its New Zealand business by 20% this year, despite the group's overall profit falling 30%.
IAG's results for the year ended June 2015, show its NZ business increased insurance profit (underwriting result plus investment income on assets backing technical reserves) to NZ$239 million from NZ$199 million last year. That's a rise of $40 million, or 20%.
However the Group's insurance profit decreased by A$476 million to A$1.103 billion.
IAG is NZ's largest general insurer owning State, Lumley, NZI and AMI. Its New Zealand business makes up 20% of the Group's gross written premiums (GWP).
IAG NZ has reported GWP (total amount of insurance premiums received) growth of 19% over the year to $2.436 billion, while the Group has reported GWP growth of 17% to A$11.440 billion.
The company says this strong growth in NZ reflects the first-time contribution from Lumley, following its acquisition as part of the Wesfarmers transaction.
It notes that without this contribution, GWP fell slightly, reflecting "softening premium rates and additional capacity in commercial lines, and ongoing aggressive competition across the intermediated business".
'Solid'
IAG NZ chief executive Jacki Johnson describes the results as "solid", even though the insurance margin (ratio of insurance profit to net earned premium) dropped from 11.5% in 2014, to 10.8% this year.
She says the company's been able to grow its direct home and motor business, despite operating in a very competitive market.
It has however paid out relatively more in claims compared to what it has received in premiums.
Johnson explains this can be partly attributed to there being a sharp increase in bad weather events in the second half of the year, with the lower South Island floods, storms across the North Island and severe floods in the Whanganui region.  
"Given we've got those in our claims line, and we've kept very prudent on our cost base, we have a solid underwriting result", she says.
IAG reports, "With increased capacity in the intermediated segment evident, the insurance market is expected to remain very competitive in the medium term, with continued rate pressure anticipated.
"In the direct segment, market conditions reflect an increasingly competitive landscape with aggressive new entrants and ongoing direct competitor challenges."
Canterbury rebuild
IAG reports it's paid NZ$4.5 billion in claims related 2011 Canterbury earthquakes, having settled about 78% of claims by number.
It notes there's been a significant increase in expected final claims costs, as it continues to receive over-cap claims from the Earthquake Commission, repair and rebuild costs are increasing, and there've been some court judgments that have affected the industry.
Having used its NZ$4 billion of reinsurance cover to pay for the quakes, Johnson says IAG NZ is receiving support from the Group to pay the remainder of the claims. She can't disclose exactly how much support it's received.
"The Group has moved money in to support us – we haven't had to go to the market if you like."
Johnson confirms IAG NZ won't be buying additional reinsurance cover.
She says the additional capital IAG has received through Berkshire Hathaway acquiring a 3.7% stake in IAG in June, won't be used to pay for quake claims directly.
Rather the A$700 million capital injected over five years will be used to bolster the company's books for future events.