Volo puts policy documents online, after interest.co.nz raises concerns about customers being unable to see these until after signing the dotted line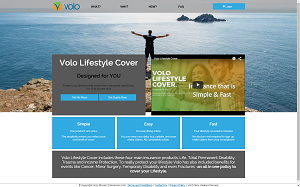 The newest brand to enter the life insurance market is upping its efforts to be more transparent in selling its flagship product.
Mosaic's Volo has uploaded the policy document for its 'LifeStyle' product (a mix of life, health, trauma and income protection insurance) to its website, following interest.co.nz highlighting the risks consumers faced by not being able to access this document before taking out cover through Volo.
In this article published on Tuesday, interest.co.nz questioned whether Volo was losing transparency in its quest to make insurance accessible to the 18 to 35-year-olds it's targeting, by cutting back on the paperwork.
And in this article published on Wednesday, interest.co.nz discussed the issue more broadly of insurers giving consumers the information they need to make fair comparisons when shopping for insurance.
Volo has subsequently published all its terms and conditions online.
Its chief marketing officer Andy Baird says, "Volo appreciates the feedback and so have responded with agility to make the policy documents available".
Earlier this week Baird told interest.co.nz Volo was being cautious about making what is deemed commercially sensitive information available to its competitors in the initial stages of it getting up and running.
He said, "We have in some regards been holding it back a little bit because obviously there are other insurers, which are signing up for our product to try to get the policy doc so they can see exactly what we're doing".
He also said, "It's not that we're hiding anything. It will be put on there [at some unspecified time in the future]. But obviously the website is brand new, we're adding stuff all the time."
It is common practice for insurers to provide prospective customers with policy documents before they sign the dotted line, as these documents outline all the terms and conditions of the agreement.
However not all life insurers put their policy documents online, particularly those that sell their products through brokers.