Insurance sector supports insurance brokers & advisers being paid commissions, yet says the Govt should force them to be more transparent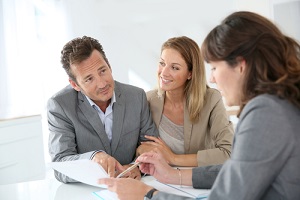 The insurance sector's calling for the Government to make insurance brokers and advisers to be more straight-up with their clients about the incentives they get to sell certain products.
Insurers, as well as brokers and financial advisers themselves, admit they need to be more transparent disclosing how they're paid and what commissions they may receive, when providing advice or selling insurance.
The industry bodies representing general and life insurers, insurance brokers and financial advisers and the industry's complaints resolution bodies, have all highlighted this point in their submissions to the Review of the Financial Advisers Act 2008 (FAA) and the Financial Service Providers (Registration and Dispute Resolution) Act 2008. The review's being done by the Ministry of Business, Employment and & Innovation.
However they haven't gone so far as to suggesting commissions be capped or done away with completely, as has been done in some instances in Australia and the UK.
Commissions have an effect on the quality of advice given
Financial Services Complaints Limited (FSCL), the external disputes resolution body for financial services including insurers, brokers and advisers, says:
"In our view it is inevitable that payment of commissions has an effect on the quality of advice given, especially where commissions, soft commissions in particular, are provided by the product providers as incentives to sell their products.
"We have seen a number of complaints arise from consumers who have not been aware that their insurance or mortgage adviser is receiving commission from the product provider.
"When the consumer cancels the insurance policy within the first two years, the adviser in question has "clawed back" the commission from the consumer, leading to a complaint."
Existing rules confusing
There is consensus across the insurance sector that the rules for what brokers, Registered Financial Advisers (RFAs) and Authorised Financial Advisers (AFAs) have to disclose are vague and confusing.
The FAA stipulates brokers have to disclose 'remuneration', 'material interests, relationships, or associations', but it doesn't specify the detail to which these disclosures have to be made.
The Financial Advisors Regulations 2010 says only Authorised Financial Advisers, which are more qualified, have to disclose their remuneration.
As for Registered Financial Advisers, the Financial Markets Authority says they're expected to provide clients with the essential information they need to make informed decisions.
The Insurance and Savings Ombudsman (ISO), a second independent complaints resolution body for the industry, says:
"We believe that consumers do not necessarily turn their minds to the role or motivation of their financial adviser, or even seem to understand that different financial advisers might operate differently.
"They often make an assumption that financial advisers are sufficiently expert to be able to advise them about all products."
The ISO says it often sees cases where financial advisers advise people keen to save money, to downgrade their life or health insurance coverage, only to find out they're insufficiently covered when they make a claim.
"Financial advisers do not routinely make consumers aware of this risk, or that there may be ways of restructuring the existing policy to achieve a similar price reduction," it says.
"Consumers appear to be unaware a financial adviser will usually receive a financial benefit for the replacement of a policy."
Standardisation of disclosure obligations
Given the ambiguities in these rules, the Financial Advisers' Association has made a submission on the review of the Act, saying:
"To enable meaningful comparisons for consumers we support the standardisation of disclosure obligations for all advisers to include remuneration and conflicts of interest. This should include employment related incentives."
The Insurance Council of New Zealand (ICNZ), which represents general insurers, says brokers should have to disclose any conflicts of interest to their clients, irrespective of what 'type' of adviser they are under the FAA.
It says, "We appreciate that mandatory disclosure could have unintended consequences. A consumer may turn down a product that best meets their needs, simply because a higher commission attaches to that product across a range of products advised on by the insured's independent financial adviser.
"But in our view an informed consumer that makes poor decisions is better off than an uninformed consumer making uninformed decisions."
A one-size fits all approach
Tying in to this, most of the insurance sector believes the AFA and RFA categories of advisers we currently have, should be done away with.
The Financial Advisers' Association for example suggests, the terms 'Authorised', 'Registered' and 'QFE' are replaced with 'Registered' only.
Further to this, it suggests competence-based licensing for particular types of advice are introduced. Eg. Life and disability, mortgages and investments.
The Insurance Brokers' Association (IBANZ), which largely represents RFAs, has a slightly different take.
It believes the current distinctions between the different types of advisers should be retained, as there is a difference between the types of advice advisers may give clients with complex investment products compared to personal insurance for example.
"IBANZ believes there are significant dangers of a one size fits all approach toward regulation of the financial services, especially where proper analysis and consideration of the issues unique to the risk insurance sector has not been undertaken by the Government," it says.
"The legislation was developed with a single industry approach, affecting all areas of financial advice, even though there are clearly significant differences between sectors within the 'Financial Services' as a whole."
Commissions should stay...
There is consensus across the insurance sector that even though there needs to be more transparency around remuneration, brokers and advisers should continue to be paid commissions.
The ICNZ says: "At a principled level, insurers and brokers should be free to determine how brokers are remunerated for providing business to insurers. Restricting this commercial freedom would be unjustified and unnecessary in our view.
"Consumers may also not want to pay fees for advice if commissions are banned, which would impact the availability of quality independent advice about insurance products."
...But some regulation may be needed
However IBANZ once again raises the point there are significant differences between general and life insurance remuneration models, so the law shouldn't have a one-size fits all approach.
It notes general insurers typically reimburse brokers for the distribution costs they would otherwise have had to pay, while life insurers pay large upfront commissions to advisers who sell their products.
Therefore it says the practice of churning – advisers getting their clients to keep changing insurers so they can earn greater commissions – isn't an issue in the general insurance sector.
"We would recommend that appropriate sanctions are put in place to prevent the high up front commission practice," IBANZ says.
The disputes resolution body, FSCL, suggests the Government consider banning commission clawbacks.
It maintains it's fair for advisers, who've spent time selecting particular insurance products for their clients, to charge them if they decided they no longer want the product a year or two into the arrangement.
However it says it's unfair for this fee to be the amount of the commission clawback. Rather it should be based on the time spent advising the client and the nature of the service provided.