Questions raised over how EQC reduced its estimated Canterbury quake claims cost by $455m; Grant Robertson suggests EQC's sweeping future costs under the rug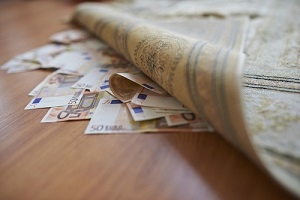 The Government is being accused of cooking the Earthquake Commission's (EQC) books to help it achieve its first Budget surplus in seven years.
The Labour Party's finance spokesperson, Grant Robertson, is questioning how the organisation has managed to cut its estimated cost to pay for the Canterbury earthquakes by $455 million in its 2014/15 annual report released this week.
This reduction has contributed towards the Government achieving a 2015 Budget surplus of $414 million.
It has also contributed towards EQC achieving a surplus, more than twice as large as the previous year ($289 million), of $658 million.
"It is incredibly hard to believe [nearly] $500 million is not needed for EQC's work in Canterbury. With the state of many of EQC's repairs in Canterbury being questioned and so much uncertainty remaining, this reduction may misrepresent the potential future liability that still exists," says Robertson.  
"Private insurers continue to experience increased liability, but EQC is reducing its own. That does not seem right. It's just too soon to start writing down the expected liability in Canterbury when there's so much more work to be done. It's irresponsible."
How EQC has reduced its quake claims liability
EQC's annual report explains $300 million of the $455 million reduction can be attributed to it receiving a High Court declaratory judgement in December, clarifying how it should settle land damage claims related to Increased Flooding Vulnerability and Increased Liquefaction Vulnerability.
It has since said that only 4,500 of the 8,500 properties it last year identified as potentially qualifying for Increased Liquefaction Vulnerability, actually qualify.
In other words it's reducing the number of people eligible for this cover, despite still having over 22,000 land damage claims to settle.
EQC says it has also slashed its building claims liability by $400 million, "reflecting that now the majority of building claims have been settled and so final costs for these are known".
Offsetting these reductions, EQC says it has had to increase its outstanding claims liability in relation to the Canterbury quakes by around $183 million, as 'claims handling expenses' are higher than anticipated.
It says the complexity of remaining claims mean it has had to retain more staff than it thought it would, and hire experts externally, costing an extra $126 million.
It has also realised it undershot its claims handling expenses relating the quakes by $57 million, so will have to fork out for this as its reinsurance for the quakes has run out.
Cameron Preston: EQC's "lowballing" claimants as it's out of cash
Christchurch accountant and insurance claimant advocate, Cameron Preston, doesn't buy into EQC's explanation, maintaining it's cutting corners as it simply doesn't have enough money to pay for the remaining Canterbury quake claims.
He points out that EQC has put a $12.5 billion price tag on the Canterbury quakes, but only has $10.5 billion to pay for this, through funding from its Natural Disaster Fund and its reinsurance cover.
This leaves a shortfall of $2 billion.
Preston believes EQC is slowly chipping away at this $2 billion by getting New Zealanders to pay higher EQC levies and by "lowballing" claimants – ie reducing its outstanding claims liability.
Preston notes EQC reduced its outstanding claims liability in relation to the quakes by $368 million in 2013/14, but has upped it a notch this year.
He says this practice is "bread and butter stuff in the corporate world. The accounting term is a 'prior year provision release' and it amounts to high level 'cooking of the books'.
"It has been achieved by EQC convincing their contracted actuary to write a report supporting the release of funds, based on 'EQC's interpretation' of its obligations.
"The point here is that they have lowballed claimants, delayed, and created massive problems around repairs and land all to avoid triggering the Crown Guarantee of that $2 billion shortfall.
"But what is incredible is that they chose this 'surplus' year to do the biggest release.
"Without this secret 'negative expense', the Government is actually in deficit, not surplus at all."
Robertson agrees saying, "The Government had a political target of a surplus in 2014/15. It has made clear there will not be a surplus next year, and on the surface it appears to have manufactured a surplus by sweeping the extent of future costs of EQC under the rug.
"But hundreds of millions of dollars in future costs don't just disappear because the Government's accountants move numbers around."