NZ's largest general insurer given $1.57b boost from parent company over 3 years, as reinsurance cover for Canterbury quake claims starts to run dry with 22% of claims still to be settled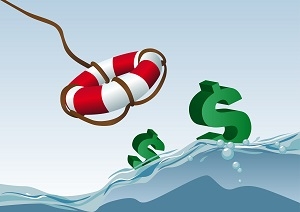 By Jenée Tibshraeny
New Zealand's largest general insurer has received a helping hand worth at least $1.57 billion from its parent company, as its New Zealand business has no more money in the kitty to pay for Canterbury quake claims.
Insurance Australia Group (IAG) provided $1.05 billion of recapitalisation to IAG NZ in the 2015 financial year, $150 million in 2014 and $370 million in 2013.
It isn't legally obliged to publicly report these figures for 2011 and 2012, however interest.co.nz has previously reported on how the major insurance companies received capital injections from their parents during this time. 
IAG NZ owns State, Lumley, NZI and AMI, and makes up 20% of the Group's business (IE its gross written premiums).
The level of support the Group provided to its New Zealand unit surged in 2015, as all its reinsurance cover for the February 2011 earthquake ran out over this time.
The Group had about $4 billion of reinsurance cover for this event, while the New Zealand unit had about half of that. There are still reinsurance funds available to pay for the September 2010 and June 2011 quakes.
Yet IAG still has a long way to go settling the remaining Canterbury quake claims. It reports a substantial amount of the $1.13 billion of net claims expenses it still has to pay for events that occurred before 2015, relate to the quakes.
It also increased provisions for Canterbury quake claims by $150 million in the past year, with Citi Group analysts expecting it to extend these again.
As at June 2015, it had paid $4.5 billion to settle 78% of its claims by number. The remaining 22% of unsettled claims are likely to be the most complex and thus costly.
IAG's NZ financial results, posted to the Companies Office website this week, show it made a loss before tax of $831 million in the year to June 2015.
Note this result is vastly different to that attributed to IAG's New Zealand unit in the Group's investor report, posted to the stock exchange in August, as it doesn't include some of the Group's reinsurance cover the New Zealand business accesses.
This technicality aside, the Group's profit fell 30% to A$1.1 billion in the year to June 2015.
Following the release of this result in August, IAG's NZ chief executive Jacki Johnson, assured interest.co.nz the Group had money in the bank to keep propping its New Zealand business up.
She said: "As long as our underlying business continues to be strong, you end up getting ongoing support. But I can assure everyone the money is in the bank and we are paying claims and continuing to do so."
Yet within the last six months, IAG has made a couple of bold moves to get more capital and save on investment spending.
It last month announced that "in light of recent market speculation and shareholder feedback", and after "completing significant work assessing opportunities", it wouldn't keep investing in China.
And in June, Berkshire Hathaway bought a 3.7% stake in IAG, that'll inject A$700 million of capital into IAG over the next five years and see Warren Buffett's company pay 20% of its claims in return for 20% of its premiums.