Australian controlled New Zealand insurers get capital injections from their parents after quakes, ahead of RBNZ oversight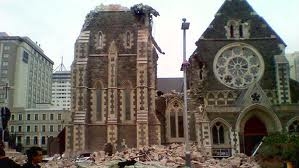 By Gareth Vaughan
Lumley General Insurance, Vero Insurance and IAG New Zealand - parent of State Insurance and NZI -  have quietly received capital injections from their Australian parents likely to be worth tens of millions of dollars in the wake of the Christchurch earthquakes and ahead of the Reserve Bank taking on regulatory oversight of the insurance sector next year.
The top ups at Lumley, Vero and IAG reinforce the severe impact of the earthquakes on the insurance sector where the government also stepped in with a NZ$500 million support package for mutual insurer AMI.
In its Financial Stability Report, released last week, the Reserve Bank noted that there have been more claims and affected policyholders as a result of the Canterbury earthquakes than from any other insurance event in New Zealand, and the insurance cost of the earthquakes far exceeds the cost of all previous disasters in New Zealand. The central bank estimates the total cost of property-related insurance claims from the earthquakes at about NZ$30 billion.
Companies Office filings by Lumley show it issued a combined total of 26.4 million shares to parent Lumley Insurance Group through two batches, in March and July, lifting its total number of shares on issue by about 28% to 121.5 million.
"Further capital has been injected to Lumley NZ in support of the Christchurch earthquake claims and to support future business growth," Rob Scott, managing director of Lumley's ultimate parent Wesfarmers Insurance, told interest.co.nz through a spokeswoman. "Standard & Poor's has recently reaffirmed Lumley NZ's insurer financial strength rating of A-."
Scott didn't comment on the value of the capital injection.
Vero, IAG at it too
Meanwhile, Companies Office records also show Vero - owned by Suncorp Group - issued a combined 106 million new shares, again through two issues with one in June and the other in September, more than doubling its total number of shares on issue to 184.7 million.
A Suncorp spokesman said the Group's non-operating holding company structure means capital can be, and is, redirected around its various businesses "efficiently and relatively often."
"The transactions you've highlighted enabled Suncorp's New Zealand Insurance Group to maintain capital levels in excess of internal targets following the Christchurch earthquakes," the spokesman said. "The amounts involved were not material in terms of the Group's overall capital levels."
And from a starting point of just over 248 million shares in May, IAG New Zealand Ltd - which is owned by Insurance Group Australia Limited - issued 750 million new shares, had 28,183 redeemed, and then issued a further 281.8 million taking the total on issue to 1.2 billion.
An IAG New Zealand spokesman would only say that, being an Australian Securities Exchange listed company with continuous disclosure obligations, anything of a "material nature from a group perspective" is notified through the ASX.
Meanwhile, a New Zealand retail bond issue, whereby IAG is seeking up to NZ$250 million, is part of the Group's general capital management programme and not related to the New Zealand entity "beyond the extent that we are part of the Group."
Profits plunge
 In his annual results presentation Insurance Group Australia's CEO Michael Wilkins said the company's New Zealand operations lost A$130 million in the six months to June 30, delivering a negative insurance margin of 23.3% because of the earthquakes. That dragged the group's annual profit from New Zealand down to just NZ$3 million from A$131 million the previous year, and its margin to 0.4% from 14.7%.
 For the year to June 30 Suncorp said its New Zealand operations reported a pre-tax insurance trading loss of A$203 million versus an A$70 million profit the previous year. Although the Group's comprehensive reinsurance program ensured "substantial" protection against A$2.5 billion in claims arising from the Christchurch earthquake, "substantial" costs were incurred purchasing additional reinsurance cover for New Zealand during the year.
Lumley's parent, Wesfarmers, didn't split the results of its New Zealand insurance business out from those of its Australian operations, with Wesfarmers' insurance unit delivering earnings before interest and tax of just A$20 million in the June year, down from A$122 million the previous year. It said Lumley's New Zealand operations delivered a below budget result.
'Parental support evident'
The Reserve Bank noted in its Financial Stability Report that parental support for insurers operating in New Zealand as subsidiaries of foreign-owned entities "has been evident."
"Several insurers have had additional capital injected this year," the central bank said. Also noting that: "A few insurers have had capital injected in the past year either to shore up their financial position following the Canterbury earthquakes or in anticipation of the (Reserve Bank) solvency requirements."
The Reserve Bank says reinsurance cover will contribute the majority of total funding for the estimated NZ$30 billion total cost of property-related insurance claims from the earthquakes, with the rest met by the government owned Earthquake Commission and private domestic insurers.
Meanwhile, AMI is now up for sale after reporting a NZ$705 million annual loss and breaching its Crown Support Deed arrangement through a NZ$76 million shortfall to its NZ$198.6 million regulatory capital requirement. The annual Crown accounts pinned a NZ$159 million valuation on AMI.
The Reserve Bank says it'll be in a position to "more closely" monitor the financial position and solvency of insurers when its powers under the Insurance (Prudential Supervision) Act come into force next March.
"Once fully licensed, all insurers will be required to hold a specified level of capital under the solvency standards issued by the Reserve Bank... All insurers in New Zealand must be fully licensed by September 7, 2013 and some restructuring can be expected with the insurance sector through this licensing period."
This article was first published in our email for paid subscribers this morning. See here for more details and to subscribe.