Statistics NZ figures confirm big jump in home insurance costs since 2011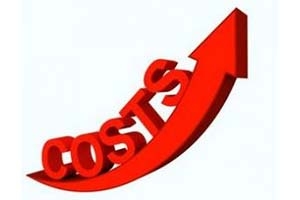 By Gareth Vaughan & Jenée Tibshraeny 
New Zealanders are paying more than 70% more to insure their homes now than they were in 2011, Statistics NZ says.
In its June year Household Economic Survey, released yesterday, Statistics NZ says weekly spending on building related insurance rose an annual 9.9% to $28.70. The increase was even higher in Canterbury, which was hit by big earthquakes in 2010 and 2011 followed by a series of aftershocks, where costs rose 16.1%.
"Since 2011, building-related insurance payments have increased by over 70%. On average, households now spend $12.10 more a week than in 2011," Statistics NZ says.
The new Statistics NZ data comes with major insurers still feeling the effects of the devastating and tragic February 2011 earthquake that killed 185 people. This week Tower posted a $6.6 million annual net loss after tax having increased its provisions for the quake by $36.2 million after tax. And there's still anger and frustration in Christchurch over the slow resolution of some earthquake related insurance claims.
Insurance Council of New Zealand (ICNZ) chief executive Tim Grafton says, "There's no doubt the earthquakes in 2011 have seen a very sharp increase in the insurance rates right across the country. 
"In part that reflected an almost doubling or tripling of reinsurance costs in 2011 and 2012, because the industry suffered very significant costs globally during that time."
Grafton also notes there are a number of Cantabrians, who through the repair or rebuild process have made upgrades to their homes, which have seen the value of their sum-insured increase. 
Cantabrians have also been taking out additional contract works insurance, while work has been done to their properties.
Looking beyond Canterbury, Grafton says the combination of building costs going up, and more people getting assessments done on their sum-insured, may have hiked premium prices. 
Figures from the ICNZ's 2014 Review shows last year general insurers parted with the smallest portion of money they received through premiums, to pay for claims, since at least 2004 (when interest.co.nz started collecting this data).
Insurers paid an average of $60 in claims for every $100 they received in premiums. This saw their loss ratio drop to 60%, from 68% in 2010, 112% in 2011, 68% in 2012 and 62% in 2013.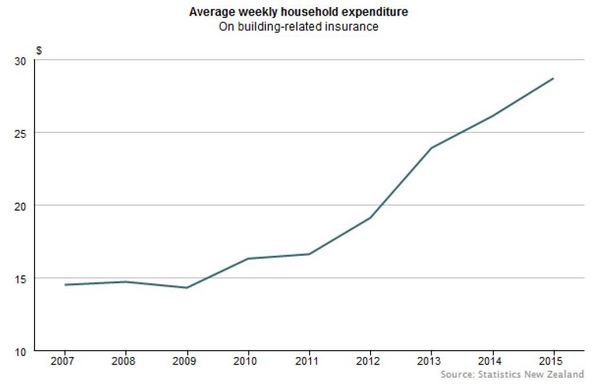 *Statistics NZ defines building related insurance as when a household pays premiums to an insurance company or broker for coverage in the event of damage occurring to a dwelling. The definition can also include premiums paid for house contents and vehicles.
Meanwhile, the Household Economic Survey also shows average weekly household mortgage payments of $400.20, a year-on-year rise of 3%. Rent payments rose faster, up 4.2% to $301.
"The increase in rent payments was particularly strong in the Auckland region, up 10.9% to $395.30 per week. Households in Auckland continue to spend more on rent than households in other regions. The average weekly rent payment in Wellington was $296.10, followed closely by Canterbury, at $292.10," Statistics NZ says.
Statistics NZ says 33% of households reported making mortgage payments, and 36% made rent payments. 
For the purposes of the survey, mortgage payments include mortgage principal repayments, mortgage interest payments, and application and service fees for mortgages. Rent payments include rent paid for primary property, and for other properties, plus other payments connected with renting being bonds, ground rent, and easements.
Elsewhere in the survey the chart below shows the gap between average total income and average total housing costs narrowing significantly since 2013.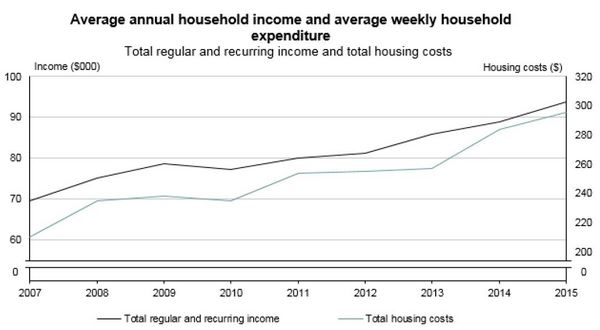 *A version of this article was originally published in our email for paying subscribers early on Friday morning. See here for more details and how to subscribe.