NZ's 2nd largest health insurer ups its game by gunning for health conscious employers; new initiative follows 4 major partnerships & acquisitions this year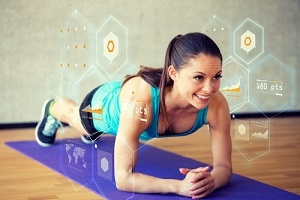 NIB is pursuing the corporate market with Fitbits and other tech-savvy tools, in its bid to win over some of the 70% of New Zealanders without private health insurance.
New Zealand's second largest health insurer is set to launch a corporate health insurance scheme in coming weeks, which will include an online portal employees can use to track their health and fitness.
NIB's chief executive, Rob Hennin, told interest.co.nz the myhealthHQ suite of offerings will break the mould of traditional health insurance.
It will enable corporates or small businesses to set up their own company-branded portals online, which employees can connect to the health and fitness apps on their phones, and be rewarded for being healthy. 
It will also give employers the option of insuring their employees for when they travel overseas.
While details of the offerings are yet to be revealed, Hennin says the idea is to capitalise on the awareness employers have of the fact their employees will be more productive if they're healthy and engaged in their workplace.
"Companies are spending a lot of money looking after their employees," he says.
"It's not just about the private health insurance component, it's about the package that we can offer to an employer. That's a new approach to the marketplace."
While Hennin admits corporate health insurance may have been one of the causalities of cost-cutting measure taken during the Global Financial Crisis, he maintains businesses are still spending on employee engagement, workplace health and safety and subsidised private health insurance.
He says tougher workplace health and safety laws are also encouraging this.
"When you look at corporates and small businesses; how is the management going to react in terms of the raising of the bar [of health and safety standards]? Private health insurance is a good way – particularly when that's partnered with a really good wellness programme," Hennin says.
Fitness technology also at the centre of Qantas partnership
MyhealthHQ will be launched hot on the heels of another fitness technology-related product NIB has launched in Australia.
It last week announced it was partnering with Qantas, to provide "Qantas-branded" health insurance.
Qantas announced to the stock exchange, "From next year Qantas Frequent Flyer members who buy a Qantas Assure policy can download a wellness app that syncs with popular wearable technology. The app will log the number of steps taken in a day and then deposit Qantas Points into their Frequent Flyer account.
"These points can then be used with over 400 partners for flights, shopping or towards your health insurance premium itself.
"Members will be able to choose from a variety of daily or weekly targets depending on their lifestyles, with the number of points earned increasing with the size of the target."
Qantas estimates around a quarter of Australians wear fitness trackers, with 41% of those who do, checking their activity daily.
NIB assertive in forming partnerships and making acquisitions to grow policyholders for first time in 10 years
NIB has also been focussed on white-labelling opportunities in New Zealand, with The Warehouse selling NIB health and travel insurance under the Warehouse Money brand, as of last month.
Hennin says, "We're in an age where customers are looking for increasing value."
He says the company's interested in partnering with organisations people have an affinity with.
"They're going to these places anyway, they trust those brands, and they know they deliver excellent service and value. What we bring to the party is the fact we're a specialist health provider."
While NIB is focussed on growing its customer base by leveraging the value other partners have, it's still focussed on selling direct as a "specialist insurer", and through the broker/adviser channel.
Hennin says that with only 30% of New Zealanders having health insurance, compared to 50% of Australians, the company's focussed on growing the market rather than taking market share from its competitors.
"The incumbents in the market are traditional and relatively stayed," he says.
In October, NIB made another move to increase its market share, buying the medical insurance book of ANZ's OnePath Life for $24.7 million.
NIB announced it would take over OnePath Life NZ's 20,000 medical insurance policies, covering 44,000 people, making it the health insurer for 15% of the insured population. Southern Cross Health Society covers 61% of those who have health insurance.
Commenting on this deal at the time, Hennin said, "After enduring a decade of policyholder decline, last financial year we achieved policyholder growth of almost 6%, which is reflective of the sound and justified investment we are making in growth."
NIB also acquired World Nomads Group – Australia's third largest travel insurance provider – for A$95 million in July, and Tower NZ's medical insurance book in late 2012.