The Warehouse Group slaps its brand on new Visa credit cards, as well as "low cost" health, travel and general insurance products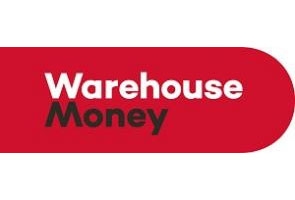 The Warehouse Group is deepening its reach into the financial services sector, launching a range of new credit cards and insurance products.
It's offering customers two types of Visa credit cards, as well as a selection of life and general insurance, under its new 'Warehouse Money' brand.
It's also launched 'Warehouse Mobile', a new prepay mobile offering, which will be available exclusively through The Warehouse from November 23. 
Today's announcement comes just over a month after the retailer announced it had bought out Westpac, its partner in a financial services joint venture, and would unveil "exciting products" later in the year.
The 'Warehouse Money Visa Card' gives Warehouse customers 5% off their everyday instore and online shopping (excludes some goods), while the 'Purple Visa Card' gives cardholders rewards for shopping at the Warehouse and other stores that accept Visa. These rewards can be redeemed at any Warehouse store.
Both cards are advertised as having no annual fees, but have late payment fees of $15.
Existing holders of the Warehouse Rewards/Low Interest MasterCards will be able to continue using their cards. These haven't been available to new customers since The Warehouse Financial Services become wholly owned on September 30th.
The Warehouse's new Visa cards have a purchase interest rate of 19.95% p.a., which is on par with The Warehouse's Rewards MasterCard, but higher than its Low Interest MasterCard, which has a rate of 12.99%.
The Visa cards' cash advance interest rate is also nearly 1% higher than the MasterCards', at 22.95%.  
Insurance – covering all the bases
The Warehouse has also launched five types of insurance with different levels of cover.
These include health and travel insurance underwritten by NIB, and car, home and contents insurance underwritten by Vero.
The Warehouse has been selling life insurance underwritten by Sovereign since 2011. It also sells pet insurance underwritten by Allianz New Zealand.
Warehouse Money products and services can be bought online, via the post and over the phone.
Sights set on creating $600m book to deliver $30m profit in five years
The Warehouse Group's chief executive officer, Mark Powell, admits, "We've always been upfront that this will take a while to turn into profit… It loses money this year, and will probably lose money the following the financial year."
Yet he's confident the company can meet its goal of creating a $600 million dollar book, which will deliver a $30 million in profit, in five years.
Warehouse Group Financial Services chief executive officer, Mark Yeoman, says while the group has offered financial services for some time, Warehouse Money marks a new level of commitment to customers, offering a range of services at low prices.
"Our focus is not so much to grow the debt or credit market in New Zealand, but to provide everyday customers and credit card users more choice and products that are better-suited to their needs," he says.
He notes all Warehouse Money products are aligned with New Zealand's Responsible Lending Code.
Yeoman expects the no admin fees feature to be attractive to customers.
"Customers don't like fees, and they especially don't like it when fees turn up as surprises because they weren't planning for them. That's why we are introducing cards with no annual fees or administration-type fees.
"While we've designed these two cards with our Retail customers in mind, we hope that they will be attractive to any credit card user. Being Visa cards they can be used wherever Visa is accepted, and our rewards card earns rewards wherever you shop."
The Warehouse's moves mirror Trade Me's to some extent. Trade Me launched Trade Me Insurance, which sells car, home and contents insurance, in August, bought a 15% stake in peer-to-peer lender Harmoney in January, and acquired the life insurance comparison website LifeDirect in 2013.