The Warehouse buys out partner Westpac from financial services venture, pledges new services from in-house financial services business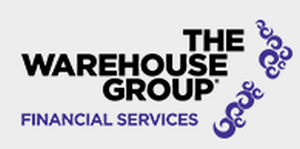 Retailer The Warehouse says it has bought out Westpac, its partner in a financial services joint venture, and will unveil "exciting products" later in the year.
The Warehouse Group has acquired Westpac's 51% stake in The Warehouse Financial Services Ltd for a consideration of net assets plus $6.5 million, meaning The Warehouse is now the 100% owner of this business.
"This acquisition is the next step in The Warehouse's development of an in-house financial services business, and brings a loan book of approximately $57 million onto The Warehouse Group Financial Services' balance sheet. The book is being funded by a combination of equity proceeds from The Warehouse's capital raising activity in 2014 and debt via a securitisation program that has been established with Westpac," Mark Yeoman, CEO of The Warehouse Group Financial Services business, said.
A services agreement has also been struck between The Warehouse Financial Services Ltd and Westpac.
"We have some exciting products that we plan to make available to new and existing customers of our financial services business later this year," Yeoman added.
In March last year The Warehouse bought the Diners Club business in New Zealand for $3 million. At that time Warehouse CEO Mark Powell said across the whole company about $400 million of finance receivables had been generated, and this could be built up to about $600 million within five years. Potentially this would generate operating earnings of between $25 million to $30 million, Powell added.
The Warehouse's financial services unit also works with SBS Bank's consumer lender Finance Now, and offers a MasterCard credit card.