The Warehouse says its new finance arm will be funded through bank debt; expects operating earnings of $25-30 mln in five years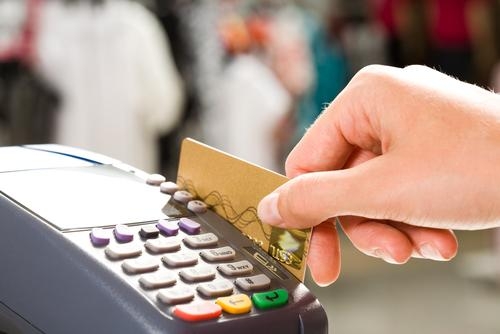 Retailer The Warehouse Group is ruling out using public money to help debt-fund its new financing arm.
The operator of the so-called 'Red Sheds' and more recently the Noel Leeming chain announced plans this week to set up a financing arm.
The initial step will involve buying the Diners Club business in this country for $3 million, which will bring experience consumer finance staff on board.
A successful institutional placement has raised $100 million for the company to go into the venture, with a further $15 million to be raised from other shareholders later.
The Warehouse' Group's chief executive Mark Powell said across the whole company about $400 million of finance receivables had been generated. 
He thought this could be built up to about $600 million within five years - potentially generating operating earnings for the group of between $25-$30 million. "It is material for us as a group."
Powell was fairly cautious in terms of detail on how the new business will operate and be funded.
He confirmed it would be set up as a separate financial company within the group with its own board.
And he said: "We'll put in place appropriate debt funding in due course.
"This is going to be a 'build' over time so we are not going to have that there straight away.
"We are not saying anything about the detail of that yet...but what I can say is we won't be doing it by public debentures."
The debt funding would "presumably" be sourced from banks but Powell said the company had "options there and we'll address it as it grows over time".
With potential assets of around $600 million-plus in future, the new financing company would be not dissimilar size to consumer finance provider Fisher & Paykel Finance, which had about $740 million of assets as of last year and which does issue public debentures.
Asked why the new Warehouse arm wouldn't be considering such funding, Powell said: "We decided that's not the best way we'd like to do it."
The funding would be "be securitisation debt funding appropriate to this kind of venture".
At the moment The Warehouse Group offers financing for its 'Red Sheds' through a joint venture, The Warehouse Financial Services, owned 51% by Westpac and 49% by The Warehouse.
In the year to September 2013 that business produced an after-tax profit of $6.45 million, down from $6.82 million the year before. The business had $65.4 million of loans.
Powell said with the creation of The Warehouse's wholly-owned financing arm the company and Westpac would now work on how the joint venture "is essentially unwound over time".
"It's not going to happen overnight. We've got much wider relationships with Westpac and this has been quite a long discussion. And we've got a very positive relationship with them in terms of services we have from them on a much wider range than just financial services."
Currently the instalment and "HP-type products" requirements for the Noel Leeming business, bought in late 2012, as well as those Warehouse Stationery are handled by SBS Bank subsidiary Finance Now.  GE Finance card products are used through both Noel Leeming and Warehouse Stationery.
"So, again over time that will be gradually unwound" - over the three-to-five year time frame for the financing strategy, Powell said.
Once the finance arm is fully established, Powell said stores within The Warehouse Group would still accept competing financial services products, such as cards.
"The difference will be what we initiate and how we structure that and the offer to our customers.
"In our stores, any finance initiation will be just our products in store. [But] We'll take other products clearly…"