Seven things you can do to ensure your insurer has your back during the festive season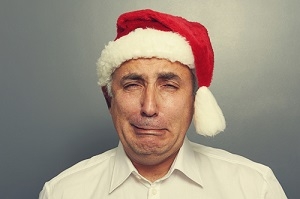 'Tis the season to be jolly…
And unfortunately also the season prone to mishaps and misadventures.
The Insurance and Financial Services Ombudsman (IFSO), Karen Stevens, suggests getting your insurance is in order before popping the champagne, carving the ham and hitting the beach.
Here are a few tips from her:
1. Don't rely on your WoF to determine the road worthiness of your car
Your insurance claim can be denied after an accident due to your car being unsafe or un-road worthy, even if it's passed its warrant of fitness.
The IFSO has supported an insurer in not upholding a claim from someone who had a car accident, on the basis the tyres of their car didn't have enough tread. The tread was reasonable enough for the car to pass its warrant.
2. Look out for gradual damage
If you arrive at your bach and discover water damage that happened before you arrived, it is unlikely to be covered by insurance. House insurance policies provide cover for sudden or accidental damage, but exclude "gradual damage", including wear and tear, rot or corrosion and gradual deterioration.
3. Lock-up your valuables, particularly if others are staying at your house
If something gets stolen from your home when you're hosting a Christmas party, having people to stay, letting trades people in or having an open home, you probably won't be covered by insurance. Insurers won't pay out for theft by people lawfully at your house.
The IFSO has denied a complaint from a person who left their son to look after their home while they were away. They made a claim for some figurines, which they accuse their son's friend of stealing when he came to visit. The IFSO ruled the insurer was correct in not upholding the claim, as the theft was believed to have been by someone lawfully at the house.
4. Don't advertise the fact you're on holiday on social media
While people seem to be programmed to share every mildly interesting part of their lives on social media, this could land you in hot water with your insurer. A standard insurance obligation is to take "reasonable care". This includes not advertising the fact you're away – through social media. It also includes telling your neighbours you'll be away and putting sensor lights on.
5. Stick to the driving rules
If you are driving in breach of your licence, you won't be covered if you're in an accident. The IFSO suggests making sure your kids also stick to the rules of their 'learners' or 'restricted' licences.
It says, "In a recent case, the claimant was found to be over the limit of 250 micrograms of alcohol per litre of breath, but under the old limit of 400 micrograms. He argued that, as he was under the legal limit at the date of policy renewal, he should have insurance cover. But the legal limit was the limit which applied at the time of the accident, not the policy renewal, and he had no cover for the damage to his car."
6. Renew your insurance
This may seem obvious, but your insurer won't pay out claims if you aren't up-to-date with your premium payments, or you policy lapses while you're away on holiday.
The IFSO didn't uphold a complaint from a woman, whose insurance claim for a burglary had been denied by her insurer. As it turned out, she was unaware her policy had lapsed, as she didn't know her husband who she had separated from, had stop paying the premium.
While the insurer sent out warning letters in this case, the IFSO says, "Although a practice has developed within the insurance industry to send out renewal notices, insurers have no general legal obligation to do so, or to advise a policyholder of the possibility of lapse".
7. Make sure your house/car are locked
Another seemingly obvious tip, we forget to do when we're "just popping out for 20 minutes", or we "just want to let some fresh air in". The IFSO warns most policies exclude cover for theft from an unlocked house, unlocked car, or car that has its windows down, or belongings in sight.