Insurance lawyer Andrew Hooker, EQC & the Insurance Council give their advice to Cantabrians following Sunday's earthquake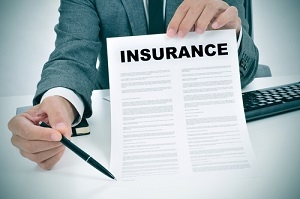 Cantabrians are being advised to be wary of unseen quake damage to their properties.
Shine Lawyers managing director Andrew Hooker provides the following advice further to yesterday's magnitude 5.7 earthquake centred to the east of Christchurch:
1. Just because you can't see any damage does not mean that there is no damage. In particular, there may be unseen damage in foundations or under carpets etc;
2. There is a time limit for claims to be submitted to the Earthquake Commission (EQC) – three months from yesterday – so even if you haven't seen any damage, the clock is ticking;
3. Your insurance company will wait until EQC decides in its own time that the damage is over cap, so it is even more important to ensure that you push EQC;
4. Don't accept EQC's assurances that there is no or minimal damage, or that it can be repaired with superficial cosmetic repairs;
5. If you have a business, get that business interruption claim in. Unless you have a new policy with an indemnity period "pause button", time is starting to tick. So get a price for repairs, and push for a start date. Don't wait for the insurer to make up its mind;
6. Advice to homeowners – make a claim just in case, get written confirmation of the claim and then you are protected against opportunist claim dodging by EQC and insurers. 
What EQC and the private insurers say
EQC chief executive Ian Simpson assures Cantabrians they have enough time to make claims.
"It can take some time for the picture regarding claims to emerge as people come to terms with what's happened and had a chance to take stock of what's happened to their properties," he says.
"There have been reports of liquefaction and we have geotechnical engineers out in the field to make an initial assessment of the damage. We are also increasing the number of staff in our contact centres from tomorrow to handle any increase in calls."
Insurance Council of New Zealand chief executive, Tim Grafton, says it's too early to tell what the quake will cost general insurers.
"It looks like almost all residential claims will be for EQC to handle as they are below the cap. Insurers will be checking properties under construction or repair as these are the ones that would have been most vulnerable," he says.
"We expect some commercial claims, but these are mainly going to be low level reflecting damage from goods falling off shelves etc. We will have a better picture over the coming weeks."
People can lodge claims with EQC online at eqc.govt.nz/claims, via email on info@eqc.govt.nz, or by calling 0800 DAMAGE (326 243). The EQC call centre is open 7am to 9pm Monday to Friday, and 8am to 6pm on Saturdays.
Customers must have a home or contents fire insurance policy with an insurance company on their home at the time of the earthquakes to make a claim for home, contents and/or land damage. It is helpful if customers have the details of their insurance policy at hand when they contact EQC.
EQC covers earthquake damage to homes (usually up to $100,000 + GST), contents (usually up to $20,000 + GST) and a defined area of residential land.