IAG's reinsurance costs almost double off back of Berkshire Hathaway partnership; Buffett's company props up reinsurance kitty for 2011 Canterbury quake by $600m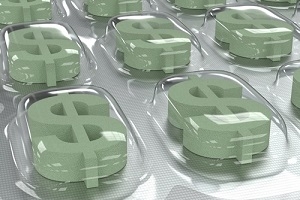 Berkshire Hathaway is propping up Insurance Australia Group (IAG) by NZ$600 million, in the wake of it emptying its 'February 2011 Canterbury quake' kitty.
IAG has announced in its 1H16 results that it earlier this month "completed an innovative package of reinsurance transactions with Berkshire Hathaway that mitigates the Group's exposure to the Canterbury earthquakes".
In other words, it's received NZ$600m of additional reinsurance to pay for February 2011 quake claims.
This 'adverse development cover' (ADC) comes further to IAG in 2015 using up the last of the NZ$4 billion of reinsurance cover it had for the quake.
IAG has also announced it has increased its risk margin in respect of the February 2011 quake by NZ$150m.
Adding this NZ$150m to the NZ$600m ADC, the company's existing NZ$4b reinsurance cover, and its $250m of previous reserving, means it now has NZ$5b of cover for the February 2011 quake.
IAG has spent NZ$5.3b settling 85% of its 2011 financial year quake claims.
The IAG Group has also already 'recapitalised' its New Zealand division by at least NZ$1.57b, in the aftermath of the quakes, as reported by Interest.co.nz here.
Yet all this support comes at a cost. 
While the cost of the ADC will only be seen in the second half year results, the results released today show IAG's new partnership with Berkshire Hathaway has seen its New Zealand reinsurance expense more than double to A$340m, from A$143m in 1H15. 
Berkshire Hathaway mid-last year bought a 3.7% stake in IAG, that would inject A$700 million of capital into IAG over the next five years and see Warren Buffett's company pay 20% of its claims in return for 20% of its premiums. 
IAG reports: "While IAG believes it has adopted an appropriate reserving position, given the complexity of the Canterbury earthquake events, including the rebuild process, there remains a degree of uncertainty as to the ultimate cost."
IAG is New Zealand's largest general insurer, which owns State, Lumley, NZI and AMI, and underwrites insurance for ASB, BNZ and Westpac. Its New Zealand business makes up 19% of the group's business (IE its gross written premiums). 
Insurance profit down 94%, gross written premiums down 4%
IAG says its NZ$150m risk margin strengthening has contributed toward its New Zealand business making a "significantly lower" insurance profit for the six months to December 31, 2015.
Its insurance profit has decreased by 94% to A$11m, from A$193m in 1H15.
Its gross written premium (GWP) has also contracted by 4% to NZ$1,174m.
IAG's New Zealand chief executive, Craig Olsen, attributes this drop to increased competition and changing risk appetite by other participants in the market, which is placing pressure on commercial product lines, especially commercial property.
"We've had to make some difficult decisions in order to maintain our underwriting disciplines. Despite this, we believe we've made the right decisions to support the sustainability of our business in the longer-term," he says.
IAG says its intermediated business (including NZI, Lumley and financial institution partners) represented 61% of its GWP in the half year – down from 63% the previous year.  
It notes that even though it applied "modest rate increases" to "appropriately price for risk", its customer retention rates remained steady across its intermediated personal lines products.
IAG's direct insurance business, which consists primarily of the State and AMI brands, represented 39% of GWP and achieved growth of nearly 2% compared to the same period last year.
"Most competitive conditions in almost four decades"
A tough commercial insurance market has also contributed toward the IAG Group reporting a 20% drop in its net profit after tax from 1H15, to A$466m.
It's also reports a 1% fall in its GWP, to A$5.543b.
IAG managing director and CEO Peter Harmer says: "We are pleased with the performance of our consumer businesses where we have been able to broadly maintain market share with limited movement on price – demonstrating the strength and resilience of our franchises.
"In our commercial businesses we are prudently maintaining our underwriting discipline in the most competitive conditions in almost four decades.
"We have initiated a series of changes in the past 12 months, to improve our organisational agility and develop a sharper customer focus, that have helped create a solid platform from which we can look with increased confidence at our future for the benefit of our shareholders, people and customers."