AA and nib deepen their reaches into the insurance market, launching AA-branded nib health insurance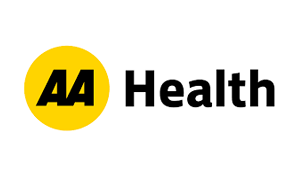 The AA is extending its reach into the health insurance market.
It has entered a 10-year partnership with nib - New Zealand's second largest health insurer - to launch a suite of health insurance products.
AA's membership and brand general manager Dougal Swift says AA Health is a natural fit for the Association.
"We've broadened our range of services significantly over recent years as we look for new areas where we can offer value for our members and the public. We've offered home, car and contents insurance for many years as well as life insurance products and travel insurance and these have proved very popular."
The AA's move into the health insurance market also follows it partnering with Specsavers in 2012, to give its members free eye checks every two years.
Having offered more than 450,000 checks, Swift says a move into the health insurance market makes sense.
The AA has launched three products with varying levels of cover: AA Health Everyday Cover, AA Health Private Hospital Cover, and AA Health Private Hospital and Specialist Cover.
AA Members will receive a 5% discount on the cost of any AA Health product. AA Health can be bought online, through an AA branch, or over the phone.
The chief executive of nib New Zealand, Rob Hennin, says the health fund is excited to join forces with one of New Zealand's most trusted organisations.
"This relationship with an iconic Kiwi brand is an example of how we are bringing new thinking to the New Zealand private health insurance market in an effort to grow the industry," he says.
Since entering the New Zealand market by acquiring Tower Medical Insurance - New Zealand's second largest health insurer - in November 2012, nib NZ has grown its business to the point it has 15% market share. Southern Cross Health Society has a market share of around 61%.
Its deal with the AA follows it buying ANZ OnePath's health insurance book in December, and striking a deal to sell its health and travel insurance products through the Warehouse Money brand in November.
These acquisitions have seen nib NZ increase its policyholders by 26% and double its underlying profit to A$17.3 million in the year to June.
Nib NZ's chief executive has previously told Interest.co.nz, the company sees opportunity deepening its reach into the New Zealand health insurance market during a time of "decline", with only 30% of New Zealanders covered by private health insurance.