Consultation begins around how best to put some of the burden back onto tenants to pay for any damage they cause to their rented homes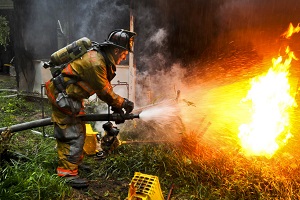 Landlords are welcoming the Government's proposal to put some of the onus back on tenants to pay for damage they accidentally cause to the homes they rent.
Yet question marks remain over what's the best way to do so.
Building and Housing Minister Nick Smith is suggesting a change to the Residential Tenancy Act that would see tenants liable for damage caused by carelessness or negligence up to the value of their landlord's insurance excess, but not exceeding four weeks' rent.
Smith adds: "A different amount could be mutually agreed if specifically provided for in the tenancy agreement and would enable the tenant, if they wished, to take out their own insurance."
The Ministry of Business, Innovation and Employment is consulting with insurers, landlords and tenants on the matter following a controversial Court of Appeal judgement (Holler and Rouse vs Osaki) in April ruling landlords are completely liable for damage accidentally caused by their tenants.
Smith says the ruling has created uncertainty for landlords and tenants and is "affecting the effective functioning of the Tenancy Tribunal".
"The problem with this approach is that it reduces the incentive for tenants to take good care of the property they rent. It also reduces the landlord's incentive to have insurance as it lessens tenants' responsibilities," Smith says.
"My concern about this new interpretation is that it will add to the overall costs of the residential sector, driving up insurance costs and rents.
"However, we do not wish to return to the situation where tenants may be sued by their landlord's insurance company for hundreds of thousands of dollars, such as with an accidental house fire."
If Smith's proposal went ahead, the tenant would still be liable for damage caused intentionally or by a criminal act, while the landlord would remain liable for fair wear and tear, and any damage caused to the property by an event beyond the tenant's control, such as a storm or an earthquake.
Four week cap 'reasonable' given size of most damage claims
A director of the tenancy services firm Tenancy.co.nz, Scotney Williams, believes Smith's proposal has struck the right balance protecting the interests of both landlords and tenants.
He says capping a tenant's liability at four weeks' rent is reasonable, given most damage claims are fairly small in size, so their excesses are less than what the average tenant would pay for four weeks' rent.
In this sense, there would be very few instances where landlords would be left to cover large excess bills.   
Capping liability based on rent could leave landlords in regional NZ worse off
The president of the New Zealand Property Investors' Federation (NZPIF), Terry le Grove, agrees a law change is needed, but doesn't believe Smith's proposal is the right solution.
He says calculating a tenant's liability based on the amount of rent they pay is problematic, as while rents vary across the country, the cost of repairing damage is pretty similar no matter where you are.
For example, an Auckland tenant, paying $800 a week rent, may be responsible for contributing $3200 towards replacing the carpet they damage after a big party they host in their rental. Meanwhile a Tokoroa tenant, paying $300, may only be responsible for contributing $1200, despite the cost of replacing the carpet being the same in either instance.
Le Grove says the way insurers consider each "spillage", a separate event, incurring a separate excess, also needs to be looked at.
For example, if a tenant's pet dog urinates on the carpet on 10 different occasions, causing damage to 10 pieces of carpet, the insurer would charge 10 excesses to replace each piece of carpet. This can complicate matters and see excesses reach astronomic levels.
Le Grove also disagrees with Smith's proposal to give landlords and tenants the ability to come to their own arrangements when it comes to liability, saying this is messy and inconsistent.
While the NZPIF hasn't yet come to a consensus as to what exactly its preferred solution would be, le Grove says clear limits need to be put in place around a tenant's liability.
"There has to be an ability for the landlord to recover a reasonable amount of the cost and for the tenant not to be financially ruined for the rest of their life," he says.
Speaking to interest.co.nz further to the release of the Osaki judgement in April, IAG's Deputy General Counsel of Enterprise Seamus Donegan, warned tenants should not see the ruling as an opportunity for them to ditch their contents insurance. 
While they may not be liable for accidental damage caused to their rentals as it stands, insurance will come in handy if they damage anyone else's property – their neighbour's house or their mate's boat stored at the property they rent, for example.