Insurance Council calls for law change to oblige authorities to check businesses' air con units, lights, sprinklers, etc will be secure in an earthquake; Attributes up to 70% of commercial building damage to seismic restraint failures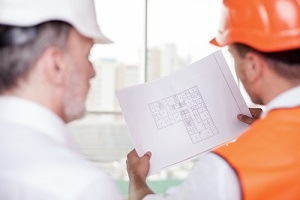 Insurers say a lot of the November 14 earthquake damage to commercial properties could have been avoided if buildings' fixtures and fittings had been properly installed.
The Insurance Council of New Zealand (ICNZ) is therefore renewing its call for central government to oblige local councils to make sure commercial properties meet "non-structural seismic restraint guidelines" when they do their routine warrant of fitness inspections.
It would also like engineers to check whether these 'non-structural' components - air conditioning units, fire-sprinklers, phone and electricity systems, partisans, lights, etc - are properly secured when they certify new buildings.
"We believe many buildings have had these systems installed and do not comply with New Zealand standard guidelines set for their installation," ICNZ CEO Tim Grafton says.
He maintains this has been a particular problem with newer buildings.
"Appropriately, there is a strong focus on engineering sign-off of structural elements in buildings, but there is little or no monitoring or thorough inspection of the non-structural elements," Grafton says.
"Following the Canterbury earthquakes, a significant amount of the commercial property damage was due to the failure of these non-structural seismic restraints. It was also a significant cause of the damage to the BNZ building on Harbour Quays in 2013 following the Seddon earthquakes."
The ICNZ raised this issue in two submissions it made in 2014 and 2015 on the Building (Earthquake-prone Buildings) Amendment Bill. Yet the Government didn't implement its suggestions when it passed the Act earlier this year.
The ICNZ argues the legislation needs to be changed so the definition of 'earthquake-prone' is extended to consider the non-structural components of a building, as these can cause injury and damage property if they come loose.
Grafton can't say how much this extra layer of red tape would cost developers, property owners and authorities, yet maintains the cost of having a fairly laissez faire approach towards buildings' fittings could be huge.
He says research done by Canterbury University's Rajesh Dhakal found 40% of the costs incurred by commercial buildings damaged in the 2010/11 earthquakes can be attributed to non-structural seismic issues.
Furthermore, Dhakal found up to 70% of buildings' - particularly newer ones - values can comprise of architectural and building service components.
The ICNZ maintains including non-structural seismic checks in the regular WOFs done on commercial properties that meet certain size and structural thresholds, is a good way to address the issue, as the interiors of buildings can change frequently with renovations or new fit-outs that may not be extensive enough to require resource consent.
Grafton says: "We hope that following the most recent earthquakes there will be renewed attention brought to the issue."