Tower board, major shareholders back $197 million takeover bid from Canada's Fairfax Financial Holdings; Tower's share price rises as trading resumes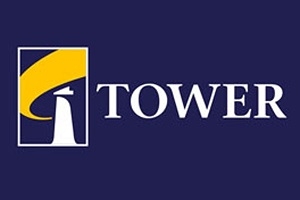 An insurance company, touted the 'Berkshire Hathaway of Canada', has agreed to buy Tower Limited for $197 million.
Tower and Fairfax Financial Holdings have entered into a 'Scheme Implementation Agreement', whereby Fairfax plans to acquire all of Tower shares at $1.17 per share.
This represents a premium of 48% to Tower's closing share price on February 8 and a 47% premium to its three-month volume weighted average price.
Tower is the third largest insurance group in New Zealand. Fairfax Financial Holdings is a Toronto-based holding company, listed on the Toronto Stock Exchange. It specialises in property and casualty insurance and reinsurance and investment management through its subsidiaries.
The transaction has been unanimously approved by the Tower board of directors.
Salt Funds Management and ACC, which collectively hold 18.1% of Tower shares, have also committed to voting in favour of the Fairfax Proposal.
The sale is however still subject to approval from the Reserve Bank of New Zealand, the New Zealand Overseas Investment Office, Pacific Islands regulatory authorities, and Tower's other shareholders.
Fairfax swoops in amid Tower's plans to cordon quake business
Tower Chairman Michael Stiassny says Tower was approached by Fairfax, further to it in November announcing it would seek Reserve Bank approval to ring-fence its quake-related business from the rest of its business.
'RunOff Co' would be responsible for settling Tower's 564 (as at September 2016) outstanding 2010/11 Canterbury quake claims, 100 of which involve legal disputes. It would also seek to recover the $101 million of "recoveries" Tower believes the Earthquake Commission and one of its reinsurers, Peak Re, owe it.
Tower Chairman Michael Stiassny says this plan to "provide a path to unlock unrealised value for shareholders" has "progressed" since November. Yet "in the course of this work, the Board had been approached by Fairfax".
"Given the substantial premium to Tower's share price, the certainty provided by the Fairfax Proposal and the support it has received from Salt Funds Management and ACC, the Board determined to unanimously recommend the Fairfax Proposal to all shareholders, in the absence of a superior proposal," he says.
Fairfax CEO and Chairperson Prem Watsa says: "The key factors in Fairfax's ability to present an attractive proposal to Tower were the speed at which the transaction could be conducted, the reputation of Fairfax for closing transactions and treating stakeholders fairly."
Split will go ahead if sale falls through
Stiassny says Tower will pursue its separation strategy if the Fairfax Proposal isn't successful
Tower's announcement doesn't mention whether Fairfax will seek to split the company if the sale goes ahead.
It does however say Tower's CEO Richard Harding, will continue to lead the company's management team.
"The acquisition of Tower will provide us with an immediate significant presence, with a strong management team, which will continue to be led by Richard Harding, in a market where Fairfax currently has limited exposure," Watsa says.
Tower assures the Fairfax Proposal doesn't impact Tower insurance policies and the rights of policy holders.
"All policies and rights will remain with Tower Insurance Limited (or relevant Pacific Islands subsidiaries) in the event of a change in ownership of Tower Limited," it says.
Tower's share price jumps 42% on takeover bid announcement
Tower will call a special meeting of shareholders to get their approval for the sale in April. Approval at that meeting must be by at least 75% of votes cast, representing more than 50% of the total voting rights of the company.
Tower says: "In the absence of a superior proposal, each Tower director has undertaken to vote all Tower shares in his control in favour of the Fairfax Proposal at that meeting."
It will send its shareholders detailed documentation outlining the proposed transaction and instructions for voting "in due course".
The halt placed on Tower share trading this morning has been lifted further to the takeover announcement.
Tower's share price has since jumped 42%, from 79 cents to $1.12. It hasn't been this high since September last year.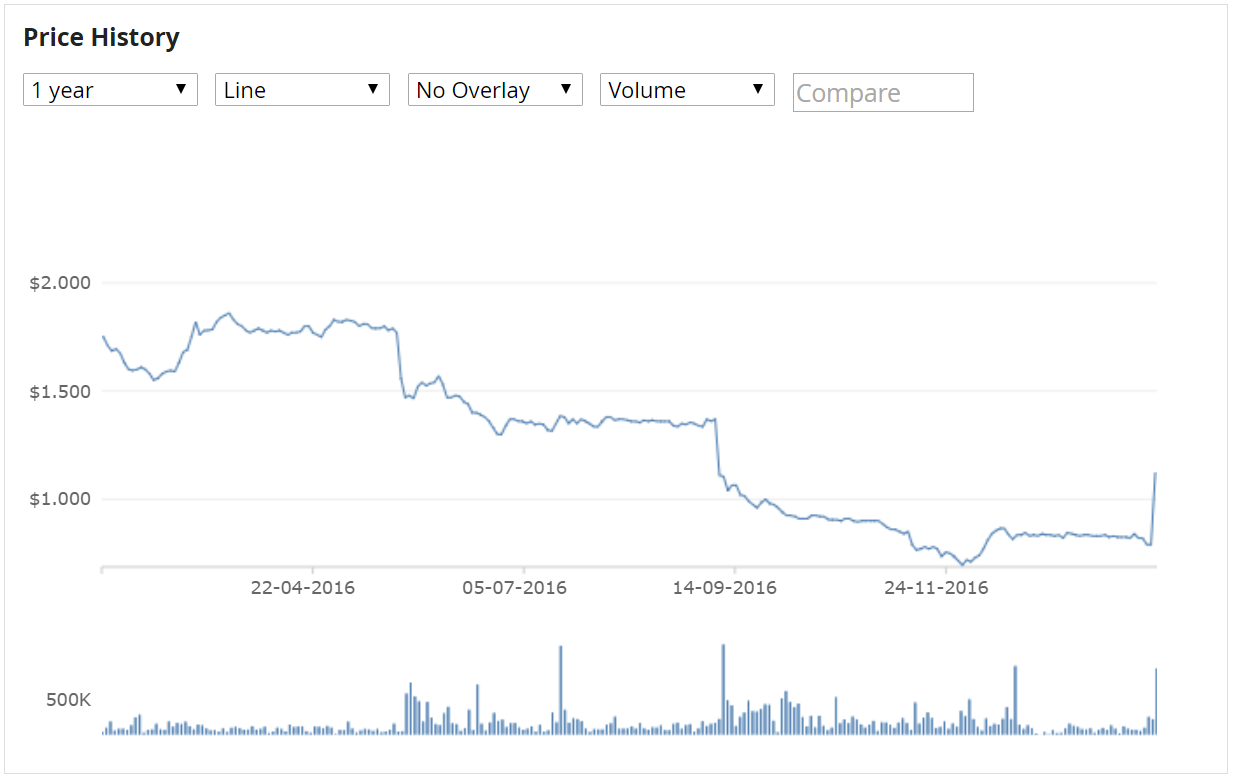 Interest.co.nz has been following Tower closely. See this link for previous stories that provide background to today's announcement.