A.M. Best places Tower's credit rating under review pending its sale to Fairfax Financial Holdings; Says it will consider the extent of Fairfax's 'financial support' to determine a rating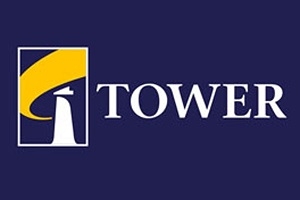 A.M. Best has placed Tower's credit rating "under review", following the insurance company last week announcing it has agreed to sell all its shares to Fairfax Financial Holdings.
The Canadian giant is poised to buy all the embattled insurer's shares for $1.17 each - 47% more than its three-month volume weighted average share price - pending shareholder and regulatory approval.
Tower Insurance has a Financial Strength Rating of A- and a Long-Term Issuer Credit Rating of a-.
Its parent company, Tower Limited, has a Long-Term Issuer Credit rating of bbb-.
A.M. Best says: "The ratings will remain under review until the close of the transaction, and until A.M. Best completes its discussions with the Fairfax management team.
"Any potential rating impact from actual or anticipated changes to TL's and TIL's credit profiles also will be assessed.
"Additionally, A.M. Best will factor its view of the extent of Fairfax's financial support into the final rating determination."
Tower Chairman Michael Stiassny has told shareholders: "An out-of-cycle rating review is standard business practice in the event a company is in play."
A.M. Best in July red-flagged the fact Tower had run out of reinsurance to cover claims related to the February 2011 quakes, so was digging into its own coffers to cover outstanding claims.
It expressed its concerns around the company's "financial profile deteriorating", and said the quake hangover could have a "material impact on its prospective financial strength".
In separate, but related news, a Melville Jessup Weaver report says the $197 million Fairfax has agreed to pay for Tower is below the company's net asset value, worth $224 million (including $37 million in tax assets).
"It is unclear whether a new owner would be able to utilise these assets," it says.