New Zealand's second largest general insurer aims to increase its market share to 30%, offering to pay more than 'Canada's Berkshire Hathaway' to buy Tower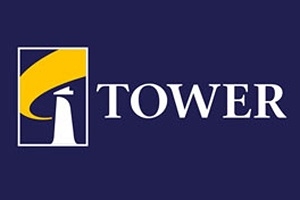 Suncorp is making a bid to take over Tower, putting more cash on the table than the Canadian giant that Tower has agreed to sell all its shares to.
It has announced its wholly owned subsidiary, Vero Insurance New Zealand, has bought 11.14% of Tower's shares and has made a non-binding indicative proposal to buy the rest for $1.30 each.
Suncorp's move comes as Tower awaits shareholder and regulatory approval to sell 100% of its shares to Fairfax Financial Holdings for $1.17 each.
Tower on February 9 announced it had entered into a 'Scheme Implementation Agreement' with the company dubbed 'Canada's Berkshire Hathaway'.   
While this deal is worth $197 million, interest.co.nz understands Suncorp is proposing to pay $219 million to acquire the New Zealand insurer.
Tower's agreement with Fairfax stipulates it would have to pay a break fee of $1.97 million if it was to pull out of the deal.
Tower shares were worth 79 cents before Fairfax's takeover bid was announced. They jumped to $1.30 by mid-morning, and hit $1.325 by market close.
Suncorp takeover would increase its marketshare by 5% to 30%
Suncorp New Zealand CEO Paul Smeaton says the proposed acquisition of Tower "provides an opportunity to strengthen Suncorp New Zealand's strategic position in the highly competitive New Zealand insurance market".
Suncorp sells its general and life insurance products through the brands Vero Insurance, Asteron Life and Autosure. It also has joint venture partnerships to sell its products direct through AA Life and AA Insurance.
Together, Vero and AA Insurance have a 25% share of New Zealand's general insurance market. If Suncorp was to get Commerce Commission approval to buy Tower, it would have a 30% share of the market.
With Insurance Australia Group (IAG) holding a 46% share, this would further concentrate the general insurance market in New Zealand and see 76% of it dominated by two Australian giants.
The Commerce Commission in 2014 gave IAG the green light to buy Lumley, lifting IAG's share in the market by around 9%.
Smeaton says: "The proposed acquisition supports our vision to be the number one choice for New Zealanders and our strategy to connect customers to products, services and experiences that enhance and protect their financial wellbeing.
"The proposed acquisition would consolidate Suncorp's position in the New Zealand general insurance market, creating a business with gross written premiums of NZ$1.6 billion. The combined business would generate significant shareholder value through cost efficiencies, as well as reinsurance and technology synergies."
Tower advises shareholders to think before they sell
Tower Chairman Michael Stiassny says: "Tower and its advisers are considering the Suncorp proposal, and working through obligations with respect to the Scheme Implementation Agreement with Fairfax Financial Holdings Limited.
"The Tower Board of Directors will update the market on any material developments as they occur. In the meantime, the Board advises shareholders not to take any action without carefully assessing all available information and seeking their own professional advice."
Earlier in the morning Stiassny advised shareholders not to sell their shares until the Board had fully reviewed the offer and made a further announcement.
The Board also reiterates that "Tower insurance policies and the rights of policy holders remain unaffected. All policies and rights will remain with Tower Insurance Limited (or relevant Pacific Island subsidiaries) in the event of a change in ownership of Tower Limited".