NZI, State and AMI owner Insurance Australia Group cleared by Commerce Commission to buy Lumley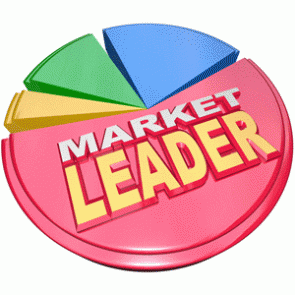 The Commerce Commission has approved Insurance Australia Group's takeover of rival Lumley General Insurance.
In New Zealand IAG already owns NZI, AMI and State Insurance. In December it announced a A$1.845 billion deal to buy the underwriting businesses of Australia's Wesfarmers, which includes Lumley in New Zealand.
This deal increases IAG's share of the overall New Zealand insurance market to about 50.5% from 41.5%, lifts its share of the home and contents and vehicle insurance market to 66% from 60%, and gives it 40% of New Zealand's intermediated insurance market. In a December interview with interest.co.nz IAG's New Zealand CEO Jacki Johnson said IAG would sell assets to gain Commerce Commission approval for the Lumley purchase if it had to, but sees itself as the natural owner of the assets.
The Commerce Commission's initial deadline for its decision was January 24. This was extended until March 28, then April 30 and finally today.
"The Commission is satisfied that the proposed acquisition will not have, or would not be likely to have, the effect of substantially lessening competition, for personal and commercial insurance products," Commerce Commission chairman Mark Berry said.
"Lumley has a small presence in personal home, contents and motor vehicle insurance, where three main insurance providers (IAG, Vero, Tower) will continue to operate in New Zealand in addition to a number of other companies providing general insurance products. While Lumley's presence is larger in commercial insurance, as with personal insurance, a number of providers will continue to operate in New Zealand including Vero, QBE, Zurich, Allianz, AIG, ACE and others."
Labour's Cosgrove reiterates plans for 'Kiwibank of insurance'
Berry said IAG will also still need to compete with other insurers on price and quality.
"By their nature all mergers create a larger company with a greater market share. However, that does not mean that a substantial lessening of competition in the market naturally follows. In this case the Commission is satisfied competition remains," Berry said.
"We have considered submissions from a number of interested parties and we are confident that IAG's purchase of Lumley will not materially change the provision of services or the ability of customers to shop around as other companies will be able to expand to replace Lumley's position."
Opponents of the deal including rival insurers, the Insurance Brokers Association of New Zealand, the Collision Repair Association, the Motor Trade Association, the Bus and Coach Association, and the Rental Vehicle Association told the Commerce Commission of their concerns in submissions. Suncorp, which owns Vero and 68% of AA Insurance, warned IAG buying Lumley would represent "a tipping point" towards an anti-competitive structure in New Zealand's insurance markets.
Being allowed to swallow Lumley will give IAG control of insurance relationships with three of the big four banks in ASB, BNZ and Westpac. ANZ works with Vero and Tower.
Labour Party commerce spokesman Clayton Cosgrove said the Commerce Commission's approval of the IAG-Lumley deal emphasises the need for Labour's promised Kiwibank-style insurance company.
"Many in the insurance industry warned about the threats involved in the merger. Tower chairman Michael Stiassny said the level of market dominance created a 'significant risk'," Cosgrove said.
"It's been clear from the three-year delays in Christchurch that the industry is simply not performing. It needs a shake-up."
"A Kiwibank-style insurance company that acts in Kiwis' interest is essential to boost competition and raise standards for the industry. Labour's KiwiAssure will offer New Zealand families an innovative and nimble option that they will have a stake in," Cosgrove added.
'Tremendous opportunity'
In a statement from IAG New Zealand Johnson said both Lumley and IAG's "own intermediated business," NZI, have well-established competitors.
"Our view has always been that the increment to IAG's personal and commercial lines business from the transaction will not substantially lessen competition," said Johnson.
"Lumley in New Zealand has complementary strengths to our existing NZI business and I see a tremendous opportunity for us to build on these strengths to broaden our offering to our customers and partners," added Johnson.
In a statement issued to the Australian Securities Exchange (ASX) IAG said the Commerce Commission's decision was a further significant step towards IAG successfully completing the acquisition of Wesfarmers' insurance underwriting businesses.
"The Australian Competition and Consumer Commission announced on 26 March 2014 that it would not oppose IAG's acquisition of Wesfarmers' Australian insurance underwriting business. In New Zealand, the acquisition remains subject to approval by the Reserve Bank of New Zealand. The Overseas Investment Office issued its consent on 6 March 2014. In Australia, approvals are pending from the Australian Prudential Regulation Authority and the Federal Treasurer," IAG's managing director and CEO Mike Wilkins SAID.
"IAG announced on 16 December 2013 that it had agreed to purchase the insurance underwriting businesses of Wesfarmers Limited for a$1.845 billion. It remains the Group's expectation that the transaction will be completed by 30 June 2014."
Wesfarmers also issued a statement to the ASX in which managing director Richard Goyder said the Commerce Commission's decision is an important step in completing the sale, "which we believe is in the best interests of our shareholders while offering the customers of our underwriting businesses the opportunity to become part of an established leading insurance organisation."