Labour Party plans to expand state-owned trading into the insurance industry; ill-conceived says ICNZ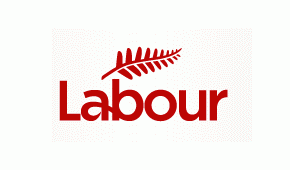 The Labour Party today announced plans to establish a Kiwibank-clone in the house and contents insuance industry.
At the Labour Party conference in Christchurch today, leader David Cunliffe committed to establish "a local insurance company called KiwiAssure".
He said that after the Christchurch Earthquakes, Cantabrians struggled to get claims approved and homeowners around the country faced more restrictive, more expensive cover.
He also said he was frustrated that profits went overseas and said he believed a locally-owned insurance competitor would help drive down premiums, even though it would have the same reinsurance costs as others. That was because it would be trying to attract new customers and would not face the same pressure to maximise dividends for offshore investors.
"The Christchurch earthquakes have left thousands of Cantabrians struggling to get their claims approved and households throughout New Zealand face more restrictive cover for years to come," he said.
"Christchurch residents know their pay-outs have been slow and the services they've received have been patchy."
"Many New Zealanders are concerned the sum insured changes have pushed up their premiums. They want the assurance of a service-focused state-owned company that has their best interests at heart."
"KiwiAssure will offer New Zealand families a responsive and innovative insurance alternative they will share a stake in."
"Subject to a business case, KiwiAssure will be a sister company of KiwiBank and will evolve out of the existing Kiwi Insurance Limited. It will offer home, contents and vehicle insurance, along with cover for small business plant and equipment."
Responding, the Insurance Council spokesperson Tim Grafton said "This is the second political party to hold its annual conference in Christchurch in recent weeks attempting to grab low-hanging political fruit by ignoring the scale of events in the city and blaming 'foreign-owned' companies for the pace of recovery efforts to justify establishing a State-owned insurer."
"Insurers believe recovery efforts in Christchurch are progressing well given the enormity of the task and the unique situation in New Zealand that requires the State-owned earthquake insurer EQC to deal with claims before transferring over cap claims to the private insurance industry," he said.
"The fact is, the vast majority of claims are already being managed by the State-owned insurer EQC and State-owned claims manager Southern Response."
"New Zealand already has a responsive, innovative and responsible private insurance industry and to suggest that further State ownership is the answer, begs me to ask what on earth is the question?" said Grafton.
"Insurance is footing almost $20 billion, or 10% of New Zealand's GDP, for the Christchurch recovery. Given its size, New Zealand is one of the most vulnerable countries in the world to natural disasters, so maintaining an appealing, competitive insurance market is essential. Establishing a State-owned insurer and slamming foreign-owned insurers sends a very negative signal to those who provide the investment capital to support insurance activities in this country that there will be no level playing-field."
"Following the Canterbury earthquakes, the last thing anyone should be doing is trying to drive away insurance capital," said Grafton.
"Further, it only adds exposure to taxpayers who face more risks if a State-owned insurer ends up manipulating premiums for political purposes ignoring the whole purpose of insurance which is to price risk."
"It makes absolutely no sense to have three State-owned insurers - EQC, ACC and now KiwiAssure."
(Correction: An earlier version of the headline refered in error to 'ICANZ'. It is ICNZ.)
Update: here is the Government's response to the Labour proposal.
Canterbury Earthquake Recovery Minister and Minister Responsible for the Earthquake Commission Gerry Brownlee says Labour's policy of establishing a state-owned insurer is no different than its other half-formed ideas – it's emotive, shows a hopeless grasp of economic realities, and raises questions Labour won't be able to credibly answer.

"Labour might hate private insurance companies, but the reality is they're paying for $20 billion of the Canterbury rebuild – twice New Zealand's annual corporate tax take," Mr Brownlee says.

"The fact of the matter is you can only undercut insurance competitors if you're prepared to take greater risk.

"Two insurance companies were doing that when the Christchurch earthquakes struck – both of them New Zealand owned – and they both collapsed.

"The reason insurance businesses tend to be internationally owned and operated, by big companies, is because they're able to hedge their risk across a range of markets.

"Labour's insurer would be completely exposed to the New Zealand market, which every citizen knows is at major risk of incurring heavy losses from natural disasters.

"So what Labour is saying is it's prepared to increase the financial risk to every New Zealand taxpayer by entering a market in which it has no expertise and cannot offer any competitive advantage without ratcheting that risk up even higher.

"Insurance only works because big capital calls are available to back it, which is why insurers work very hard to price that risk accordingly, and smart governments limit their exposure on behalf of taxpayers where possible.

"With $600 billion of insured assets, New Zealand has a competitive insurance market for its size, with a more comprehensive range of cover than in many other jurisdictions.

"Ironically, given Labour's apparent concern at foreign owned insurers' profit levels, the chance of adverse selection occurring and simply increasing those profits further is very real.

"Again, insurance is priced to reflect risk, and the only way a state insurer could offer lower premiums is by managing risk unsustainably and becoming a magnet for bad risk.

"And the only way that ends is badly."

Mr Brownlee says it's simplistic and unfair of Labour to use the example of the Canterbury earthquakes as a reason to launch this policy – but then simplicity and negativity has been the hallmark of Labour's response to the earthquakes.

"These events were like no others, and they were massive. Canterbury is the fourth largest natural disaster insurance event in history.

"But by working together, the Government, local government and the private sector are spending $40 billion putting the region back on its feet and creating a modern city all Cantabrians, and New Zealanders, can be justly proud of."