Vero agrees to pay 10 cents more per share in $15.8 million deal to increase its stake in Tower to nearly 20%; Move could bump up Vero's offer in takeover bid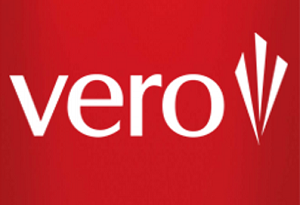 Vero is forking out more money in its takeover bid for Tower, upping its stake in the insurance company to 19.999%.  
Vero, which is wholly owned by the Australian giant Suncorp, has agreed to pay 10 cents more per share than it had previously offered, to acquire another 6.7% of Tower's shares.
It has agreed to buy the shares from Perpetual Limited for $1.40 each, increasing its stake in the company from 13.291% to 19.999%.
The $15.8 million deal will be settled on March 16.
It comes further to Vero at the end of February agreeing to buy 13.291% of Tower's shares for $1.30 each, and making a non-binding indicative proposal to buy the rest for the same price.
Vero made "escalation payment" agreements with the sellers of these shares, which mean it will have to pay them the difference between what it paid them per share ($1.30) compared to what it has subsequently agreed to pay Perpetual per share ($1.40).
The purchase from Perpetual will therefore cost it another $3.4 million in escalation payments.
Under trading rules, Vero will have to offer all Tower shareholders whatever price it pays for any more shares it buys to bump its shareholding over 20%.
Tower's share price rose 6% to $1.40 after the announcement regarding Perpetual was made on Tuesday. As at 11am on Wednesday, it has eased back to $1.37.
Tower Chairman, Michael Stiassny, says the Board's advice to shareholders remains unchanged.
"The Board's primary focus remains to optimise value for all our shareholders. In order to do so, we need to carefully evaluate all options before making a recommendation.
"While we are pleased to see Suncorp has recognised additional value in Tower for a minority of shareholders, it is unclear whether the $1.40 per share will be available for all Tower shareholders.
"We would expect all shareholders to benefit equally from a sale and will be asking Suncorp to advise whether it intends to employ differential pricing in its proposal. In addition, we will seek to clarify aspects of the highly conditional nature of their indicative scheme proposal."
Vero is battling the Canadian company, Fairfax Financial Holdings, for ownership of Tower.
Tower on February 9 announced it had entered into a 'Scheme Implementation Agreement' with Fairfax, whereby Fairfax would buy all Tower's shares for $1.17.
This proposal was unanimously approved by Tower's board of directors, while Salt Funds Management and ACC, which collectively hold 18.1% of Tower shares, also committed to supporting it.
Tower's share price had fallen as low as 69.5 cents before Fairfax announced its intentions to buy the company. The insurer has battled in the wake of the 2010/11 Canterbury earthquakes, proposing to separate out its quake-related business from the rest of the company.
If Vero is successful in its bid to buy Tower, its share (along with its partner AA Insurance) of New Zealand's general insurance market will increase from 25% to 30%.
It has applied to the Commerce Commission for the sale to go ahead.
Tower will hold a Special Meeting on a date yet to be confirmed in late April for shareholders to vote on Fairfax's proposal.
Tower says: "For the recommended transaction to proceed, it must be supported by at least 75% of votes cast, representing more than 50% of the total voting rights of the company."
Tower's Annual Shareholder Meeting will be held on March 30.