RBNZ considers whether to: take a more 'graduated approach' in monitoring insurers' solvency, make insurers disclose as much information as banks, and require all insurers that operate in NZ to be locally incorporated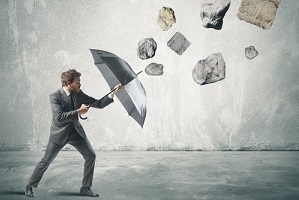 Is the Reserve Bank of New Zealand (RBNZ) taking the best approach to ensure insurers have enough capital to survive another major earthquake?
Are insurers as open-book as they should be towards their customers, shareholders and regulators?
Will insurance policyholders in New Zealand be protected if all goes pear-shaped overseas and the parent companies of our insurers take a knock?
Is the RBNZ regulating who it should be, as technology challenges the definition of insurance?
These are some of the questions the regulator is asking as it seeks feedback on the issues it believes it should focus on in its Review of the Insurance (Prudential Supervision) Act 2010.
In its Issues Paper, released on Thursday, the RBNZ reveals it's considering making the following changes to its regime, among others:
Requiring all insurers to be locally incorporated
The RBNZ recognises New Zealand insurance policyholders are largely at the mercy of insurance companies, reinsurers and underwrites based overseas.
In fact, 76% of life and general insurance premiums in New Zealand are paid to either incorporated companies with overseas owners, or overseas insurers operating through branch structures in New Zealand.
While the legislative requirements that apply to an overseas insurer are the same as those that apply to a New Zealand incorporated insurer, the RBNZ acknowledges there are concerns its framework may: "Not place sufficient weight on the risks to New Zealand policyholders should an overseas firm enter financial difficulty.
"Assets within, or allocated to, a branch operation may be utilised to meet overseas obligations, or a New Zealand branch may be isolated from the financial support of the wider entity.
"Such risks may materialise from the operation of New Zealand or international insolvency law, the action of overseas regulators or supervisors, or the actions taken by the insurer themselves."
The RBNZ says there's scope for it to consider striking a better balance between insulating New Zealand policyholders and recognising the New Zealand insurance market and thus the resilience of the economy is strongly supported by overseas [re]insurers.
Furthermore the regulator suggests its framework could: "Not provide a sufficiently level competitive playing field regarding the overall degree of regulatory requirements and associated costs including differing degrees of New Zealand specific capital, risk management and governance requirements."
It suggests it may be able to solve this problem by requiring all insurers to be locally incorporated.
Yet it notes: "A "one size fits all" approach is unlikely to sufficiently recognise the diversity in size and nature of the overseas insurers operating in the New Zealand market.
"The Review may therefore need to consider the development of principles to guide the establishment of appropriately tiered requirements that may apply to insurers of different size or nature."
Altering capital requirements depending on an insurer's circumstances
The RBNZ sets minimum capital requirements for insurers, and requires them to notify it if they believe they won't be able to maintain these at any time within the next three years.
This is a core part of the RBNZ's prudential regime.
Yet it recognises it has "significant discretion" to "respond to deterioration in a licensed insurer's solvency margin".
"This allows for the circumstances of an insurer in financial difficulty to be taken in to account when considering an appropriate supervisory response and does not force the Reserve Bank to take actions that may be inappropriate in the longer term e.g. forced liquidations."
It says this could cause uncertainty around how the industry believes the RBNZ may respond if it sees its solvency levels deteriorate.  
Furthermore: "There is also potential for the Reserve Bank to inappropriately forebear on a deterioration in, or breach of, solvency margin requirements."
The RBNZ therefore says it's worth considering whether "a more pre-defined response to differing levels of reported solvency would have merit".
Another potential issue it highlights is that the legislation may be seen as taking too much of a "binary approach" where licensed insurers are either "business as usual" or "in distress". This doesn't recognise the fact an insurer's financial condition can worsen over time.
It therefore suggests it could be better to take "a more graduated approach" if it sees an insurer's financial condition weakening.  
The RBNZ says it may also be appropriate to "consider the framework for the application of minimum capital requirements and the ability to vary or alter prudential capital requirements in response to an insurer's individual circumstances".
Beefing up insurers' disclosure requirements in line with banks
The RBNZ says the amount of information insurers have to disclose about themselves to current and prospective policyholders, their competitors, creditors and investors "may fall somewhat short of international standards".
"The insurance framework's disclosure requirements are focused on financial matters such as financial strength ratings, solvency margin components and ratios.
"There may be a number of other areas that could be of concern to current and prospective policyholders, other potential creditors and investors, that are not currently required to be disclosed or are not consistently disclosed across the sector."
While its guidelines encourage insurers to disclose their corporate governance policies, information about their directors, how their governing bodies operates, etc in their annual report, the RBNZ admits not all insurers do this.
Furthermore, it acknowledges banks have to disclose much more information about themselves.
The RBNZ therefore wants the Review to consider whether it should put similar disclosure rules in place for insurers, as it does for banks.
It also suggests looking at "mechanisms to facilitate cost effective industry wide data collection processes to support the publication of data by the Reserve Bank for market participants".
Insurers want greater cost-benefit analysis from RBNZ
The Insurance Council of New Zealand's (ICNZ) chief executive Tim Grafton welcomes the RBNZ's review, yet says: "Ideally, the review should be conducted independently of the Reserve Bank, but the process they have outlined today provides plenty of scope for input.
"It is pleasing to see that the RBNZ has identified potential issues to address that have been a concern to us such as contracts that appear to be insurance contracts but which are not. An example is insurance contracts provided by some rental car companies. Such contracts mislead the public and limit their rights.
"We are also keen to see greater transparency and cost-benefit analysis around RBNZ decision-making," he says.
"The Act was passed over six years ago, so it is timely in light of experiences since then and the pace of change in the sector globally to review matters."
Grafton notes any new law will not be enacted until 2018 at the earliest and the RBNZ has committed to a transition period to manage any changes.
The public have until June 30 to provide feedback on the Issues Paper.
*This article was first published in our email for paying subscribers early on Friday morning. See here for more details and how to subscribe.