Fairfax Financial Holdings leaves Aussie insurer to bid for an even larger share of the New Zealand insurance market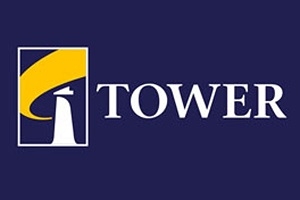 The Canadian insurance giant, Fairfax Financial Holdings, has bowed out of its battle for Tower in the wake of Vero putting a 'superior' offer on the table.
Fairfax and NZX-listed Tower have "mutually agreed" to terminate their Scheme Implementation Agreement.
Under the Agreement, signed on February 9, Fairfax had proposed to buy all of Tower's shares for $1.17 per share, pending shareholder and regulatory approval.
The Fairfax deal won the backing of Salt Funds Management and Accident Compensation Corp, which collectively own 18% of Tower.
However it's been quashed by Vero on Tuesday entering in to a Scheme Implementation Agreement with Tower, whereby it has proposed to buy all of Tower's shares for $1.40 each.
Vero - the New Zealand arm of the ASX-listed company Suncorp - already owns 19.99% of Tower's shares.
The Fairfax Agreement has a 'break fee' of nearly $2 million.
Yet Tower's chairman Michael Stiassny on Wednesday told the National Business Review: "We're investigating the circumstances in which that fee is payable. If it is payable, we will meet it as per the contract."
Furthermore, he said Tower would "more than likely" need to cover the costs of the offer that Fairfax incurred of up to $400,000.
If Vero gets shareholder and regulatory approval to take over Tower, it, along with its joint venture partner AA Insurance, will increase its share of the New Zealand general insurance market from 25% to 30%.
Together with Insurance Australia Group (IAG), this would see the two large Australian corporates control 76% of the market.