Suncorp's Vero to buy all of Tower's shares for $1.40 each pending shareholder and regulatory approval; Canadian giant outbid in battle for struggling insurer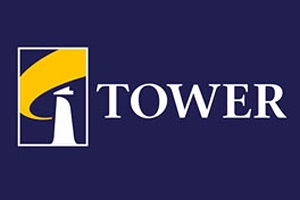 The Tower board has agreed to present its shareholders with a proposal from Vero to buy all the company's shares for more than what's been offered by a rival bidder.
Tower and Vero have entered into a Scheme Implementation Agreement (SIA), whereby it is proposed Vero will buy the Tower shares it doesn't already own, for $1.40 each.
Vero - a wholly-owned subsidiary of the ASX-listed company Suncorp - already owns just under 20% of Tower's shares.
The Tower board in early February recommended a proposal from Fairfax Financial Holdings, whereby the Canadian giant would buy all of Tower's shares for $1.17 per share, pending shareholder and regulatory approval.
However Vero's offer of $1.40 per share represents a 19.7% premium to the Fairfax offer, and a premium of 77.2% to Tower's closing share price on 8 February, before it entered into a SIA with Fairfax.
While Tower's chairman Michael Stiassny considers Vero's proposal "superior" to Fairfax's, Tower's directors are yet to make an official recommendation on the proposal.
Stiassny says: "After careful consideration, taking into account relevant factors and advice from Goldman Sachs and Chapman Tripp, Tower considers the Vero SIA is a superior proposal to the existing Fairfax Scheme. Fairfax has advised that it will not increase its offer price."
By way of background, Vero on February 22 communicated its initial, conditional proposal to buy all of Tower's shares for $1.30 each. It then paid some shareholders $1.40 per share to bump its shareholding up to just below 20%.
On June 24 it increased its official offer to buy the remainder of Tower's shares for $1.40, sparking a trading halt of Tower shares on June 26.
Stiassny says: "The Board has been adamant that all shareholders benefit equally from any sale. We are pleased that Suncorp has seen fit to increase their non-binding indicative offer from $1.30 per share to a firm offer that meets the price previously paid to a minority of institutional investors."
ComCom decision date extended
The Vero SIA is subject to approval from the Commerce Commission, Reserve Bank of New Zealand, Pacific Island authorities and Tower shareholders.
Tower understands the Commerce Commission is likely to extend its deadline for a clearance decision date from June 30 to some point in July. Its decision was initially expected to be made by May 5.
Vero has tried to block interest.co.nz's attempt to obtain a copy of a 'letter of issues' the Commission sent it, outlining concerns the watchdog has around its application.
Vero, along with its joint venture partner AA Insurance, already holds a 25% share of the general insurance market in New Zealand. If its bid to buy Tower is successful, it will increase its market share to 30%.
Tower shareholders will have the opportunity to vote on the Vero proposal at a special meeting in September.
Vero's proposal will need support from at least 75% of votes cast, with these votes needing to represent more than 50% of the total voting rights of the company.
The Tower board notes: "shareholders do not need to take any action in response to the Vero SIA at this time.
"In due course, shareholders will receive detailed documentation from Tower outlining the proposed Scheme transaction and instructions for voting. At that time the Tower directors will make a recommendation."
Tower also confirms Vero's proposal does not impact Tower insurance policies and the rights of policy holders.
"All policies will remain with Tower Insurance Limited (or relevant Pacific Island subsidiaries) in the event of a change in ownership of Tower Limited," it says.
Vero says it "intends to work closely with the Tower Board to bring the transaction to fruition, providing the best result for both company's shareholders and customers."
Tower's share price has increased from $1.155 before the trading halt, to $1.320 since the halt has been lifted and the Vero SIA has been announced. 
The insurer has been struggling in the wake of the 2010/11 Canterbury earthquakes. Its share price fell as low as 69.5 cents at the end of last year, while it just a few months ago came within $5 million of breaching the RBNZ's solvency standards.
See these stories for further background on Tower.