How new technology that automates underwriting is set to be a game-changer in health insurance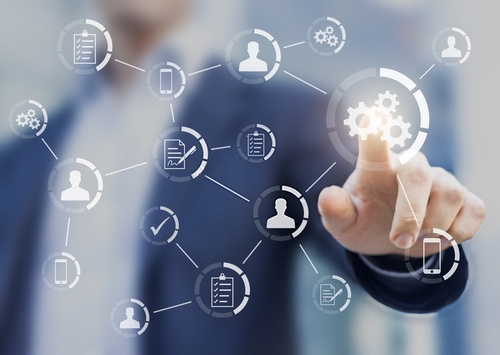 Consider this scenario: You would like to get health insurance. You can either buy an underwritten product or a non-underwritten product.
The non-underwritten product is enticing. You can buy it quickly online without answering too many onerous questions about your health. You understand you won't be covered for any pre-existing conditions, but accept the insurer will only make a call on whether or not you are covered for something once you make a claim.  
The underwritten product is a little more taxing. After taking some time going through your medical history, and perhaps a bit of back and forth getting all the information it needs to weigh up your risk, the insurer lets you know exactly what you are and aren't covered for before you buy the product.
Non-underwritten products are in many instances lower quality; providing less cover and more exclusions. Perhaps surprisingly, they're also generally more expensive.
Insurance companies realise they can get away with charging more for convenience at the point of sale, even if non-underwritten insurance could prove inconvenient, if not useless, when someone comes to making a claim. See this story for more on this.
Automating underwriting
Recognising these issues, New Zealand underwriting technology firm, Intelligent Life, has partnered with the not-for-profit insurer, Accuro, and insurance quoting software provider, Quotemonster, to develop a system that lets you buy underwritten insurance online without all the admin.
They've launched an intelligent underwriting engine, HUGO, which guides you through a questionnaire relevant to your circumstances. For example, if you're a man, you won't need to answer questions about women's health. Or if you say you don't have condition X, it won't take you through about a bunch of questions about that condition, as may be the case if you're going through the traditional health insurance underwriting process.
From there, most applicants will instantly be able to access a health insurance offer tailored to them.
Applications identified by the system as possibly requiring extra attention will be sent to a human underwriter. Accuro CEO Geoff Annals expects around 40% of applications to be siphoned through to a human.  
While the technology is intended to simplify the process, Quotemonster's Alan Rafe says it is in-depth in that it differentiates between different conditions to quite a detailed extent. This enables the underwriting process to be more finely-tuned, so only the relevant exclusions are included in an individual's policy.
Automation also means there's consistency in the approach taken to underwriting.
No guarantee cost savings will be passed on to policyholders
While the technology seems fairly obvious, its founders say being able to buy underwritten health insurance instantly online is a "world-first".
"This new automated analysis and underwriting system is something previously in the 'too hard basket' for health insurance, with many thousands of possible combinations," says Intelligent Life director Ed Saul
"There's a lot of business intelligence behind delivering such a simple to use system."
Annals is reluctant to call it a "game-changer" in health insurance, but admits: "It is in the sense that anything that makes the process of application simpler and quicker, is a significant change."
Asked whether the efficiencies the product drives, will see premiums fall, Annals says this isn't the aim of the technology. "There will be savings there, which will help us keep the cost [of premiums] down. How big they are - time will tell."
A game-changer for underwriters and insurers offering non-underwritten products
Annals maintains the technology won't see underwriters become redundant. Rather he believes it will free them up to focus on more complex applications "so these applications can also be responded to faster and better while the automated system instantly handles applications that used to clog our underwriters' in-trays".
However Rafe says: "I was an underwriter for a little while and my job was making sure all the boxes had been ticked and the form was filled in correctly. That job will no longer exist… The true underwriter, which is assessing risk, that job is still there, but it's there in a different way."
"If all health insurers don't adopt this technology in a fairly short period of time, I'll be wondering why," Annals says.
Rafe says there's already another partnership in the pipeline, which is expected to be announced within the next few months. He's keen to see advisers who sell insurance use the platform.
"The challenge is a lot of their technology platforms aren't that modern," he says.
Asked whether he believes the ease of buying underwritten insurance will drive lower quality non-underwritten insurance, largely targeting the "now" generation, out of the market, Annals says he doesn't even consider many of these products to be "health insurance".
"To me those sorts of simple products fall into the category of Christmas club. You save an amount of money, which then your insurer tells you how you can spend it. We need genuinely simple and accessible health insurance, otherwise before we know it everyone will think health insurance is that sort of stuff."